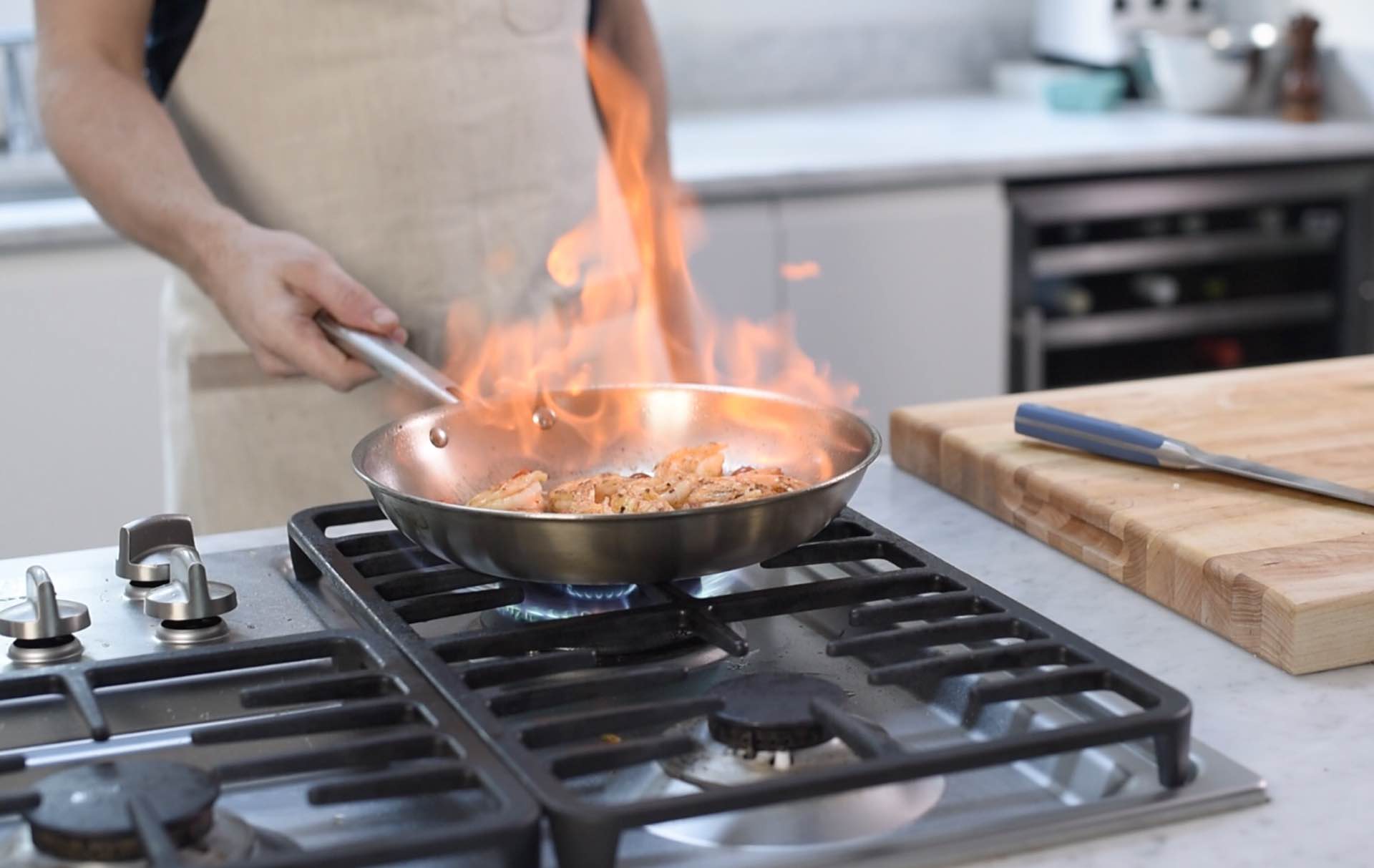 Misen Cookware [Kickstarter]
Two years ago — give or take a week — I wrote about the Misen Knife Kickstarter project, which was massively successful. Like, nearly $1.1 million successful. That knife is the one I still use at home myself, and I love it.
Now, they have a new Kickstarter project in the works: Misen Cookware, a line of premium, 5-ply stainless steel pots and pans (with accompanying lids) designed to help you cook better and improve your experience in the kitchen, all without breaking the bank. There are four pieces in the collection:
Saucier (2- and 3-quart): Like a saucepan but with more rounded walls and a wider mouth to make stirring and whisking easier.
Skillet (10″ and 12″): A beautiful flat-bottomed pan with sloping sides.
Sauté (3- and 6-quart): Another flat-bottomed pan, but with vertical sides and a larger surface area perfect for braising and frying.
Stockpot (8-quart): A large pot you'd use for simmering, boiling, steaming, etc.
When it came to designing the set, they considered every imaginable detail:
Every piece and specific component of the Misen Cookware collection was carefully considered and designed for its intended use in the kitchen. These intentional design features present themselves in both obvious and more subtle ways.

For example, instead of creating a saucepan, we instead chose to design a (much better) saucier for our collection, as the saucier's rounded walls make stirring and whisking easier.

And as is perhaps less noticeable, we not only chose to make all of our cookware edges rounded for drip-free pouring, we also made them closed so the inner metal layers ("plys") are not exposed to external conditions and as a result are more durable over time.
As of this writing (Sep. 17th, 2017) they've already far surpassed their funding goal (11 times over, in fact) and they've still got 39 days to go. They of course have a number of backer levels to choose from, with rewards ranging from a skillet alone to the entire cookware set.