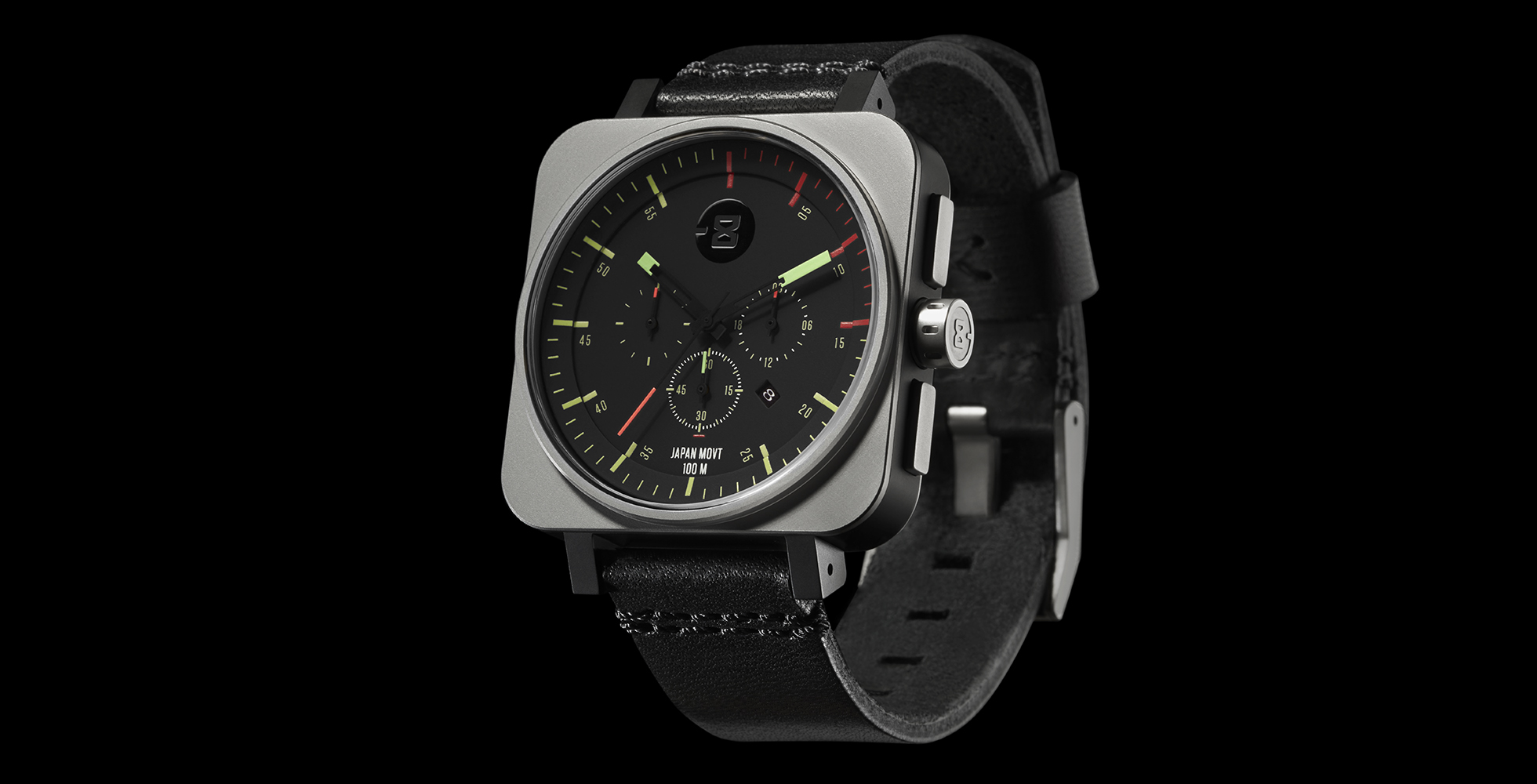 MINUS-8 (Sponsor)
MINUS-8, a San Francisco based watch company was created to offer a new spin on classical watches designs and offer new construction techniques. The MINUS-8 watches are bold but minimalistic.
The Square Chrono ($398) is a new model that is the embodiment of a classic aviation timepiece. The Square Chrono was created out of a passion to build MINUS-8 version of this classical style. Square pilot watches have a long history in the aviation world, arriving in 1904, only one year later after the Wright Brothers' first flight. Their robust construction and clear, easy to read dials have endured since.
* * *
Our thanks to MINUS-8 for sponsoring the site this week.