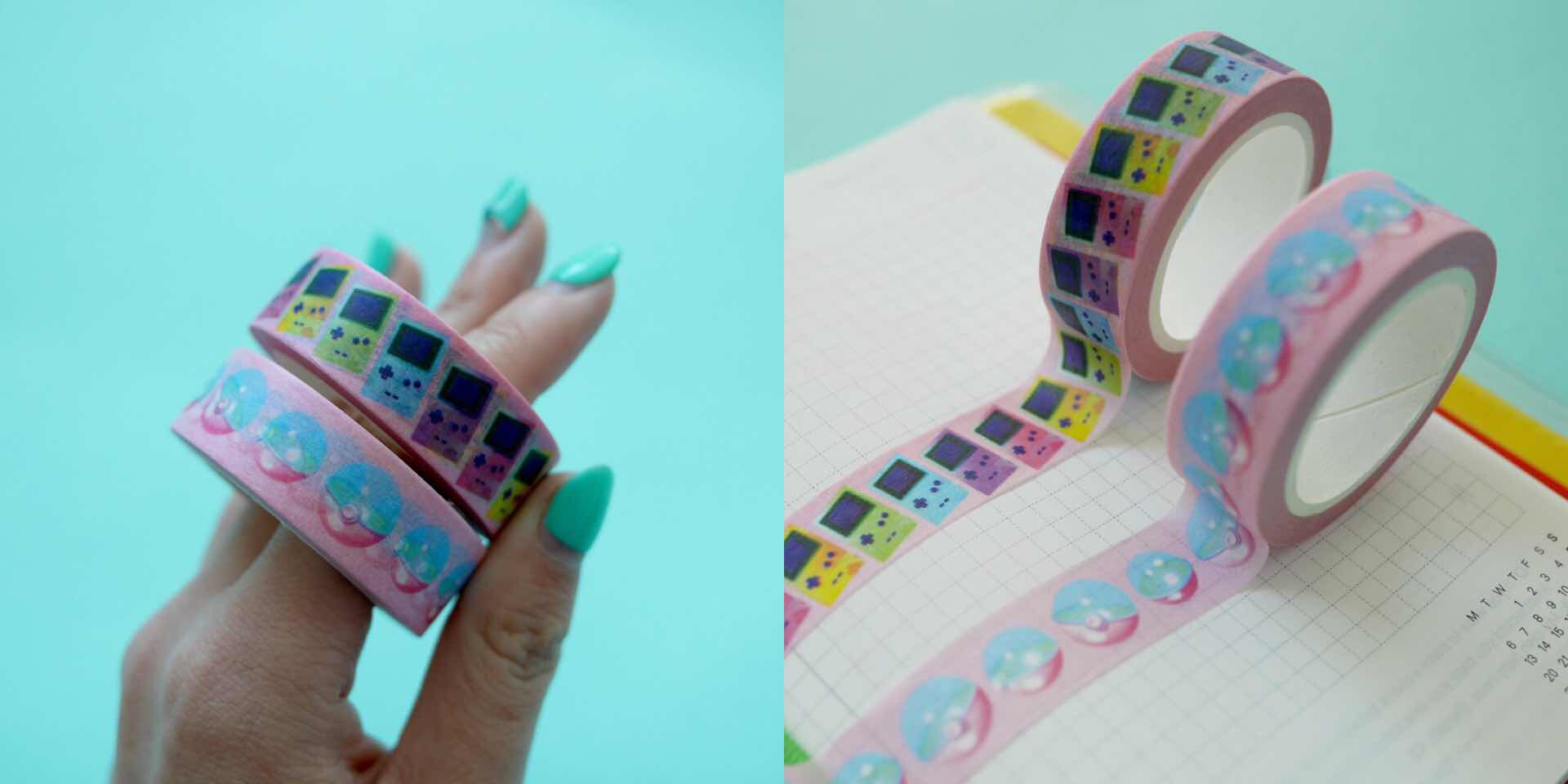 Mintlodica "Pastel Nostalgia" Washi Tape
The other day, I stumbled across a pair of retro-inspired pastel washi tape rolls designed by Susan Lin, aka Mintlodica. They feature 3D artwork of Game Boys and Poké Balls, respectively, and I just love the colorful aesthetic they've got going on.
You can use these rolls of tape for anything you'd use typical masking tape for, or use them for various crafts. Either way, they'll add a fun, pastel flair to whatever you use them on.
You can get either design for $8 a pop, or buy both designs at once for $15.