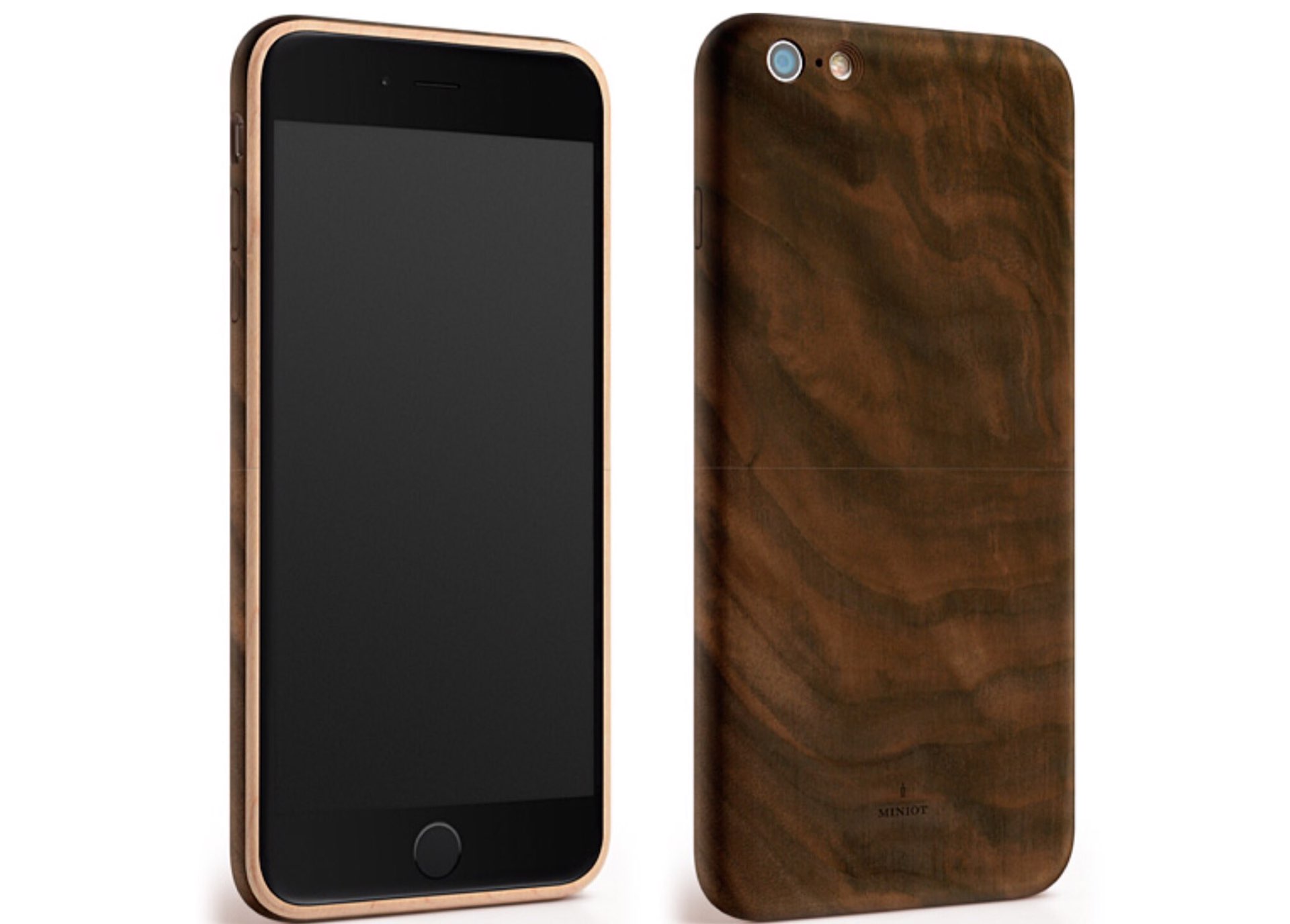 Miniot Contour Wooden Case for iPhone
The Miniot Contour is an iPhone 6/6s case made from carefully selected walnut wood, which in their words is "meticulously fused with a rim of dense maple for extra strength and a touch of finesse." What this amounts to is a gorgeous, classy case made using materials from sustainably harvested forests.
Get it for $149 USD at Miniot. They also make a version for iPhone 6/6s Plus.