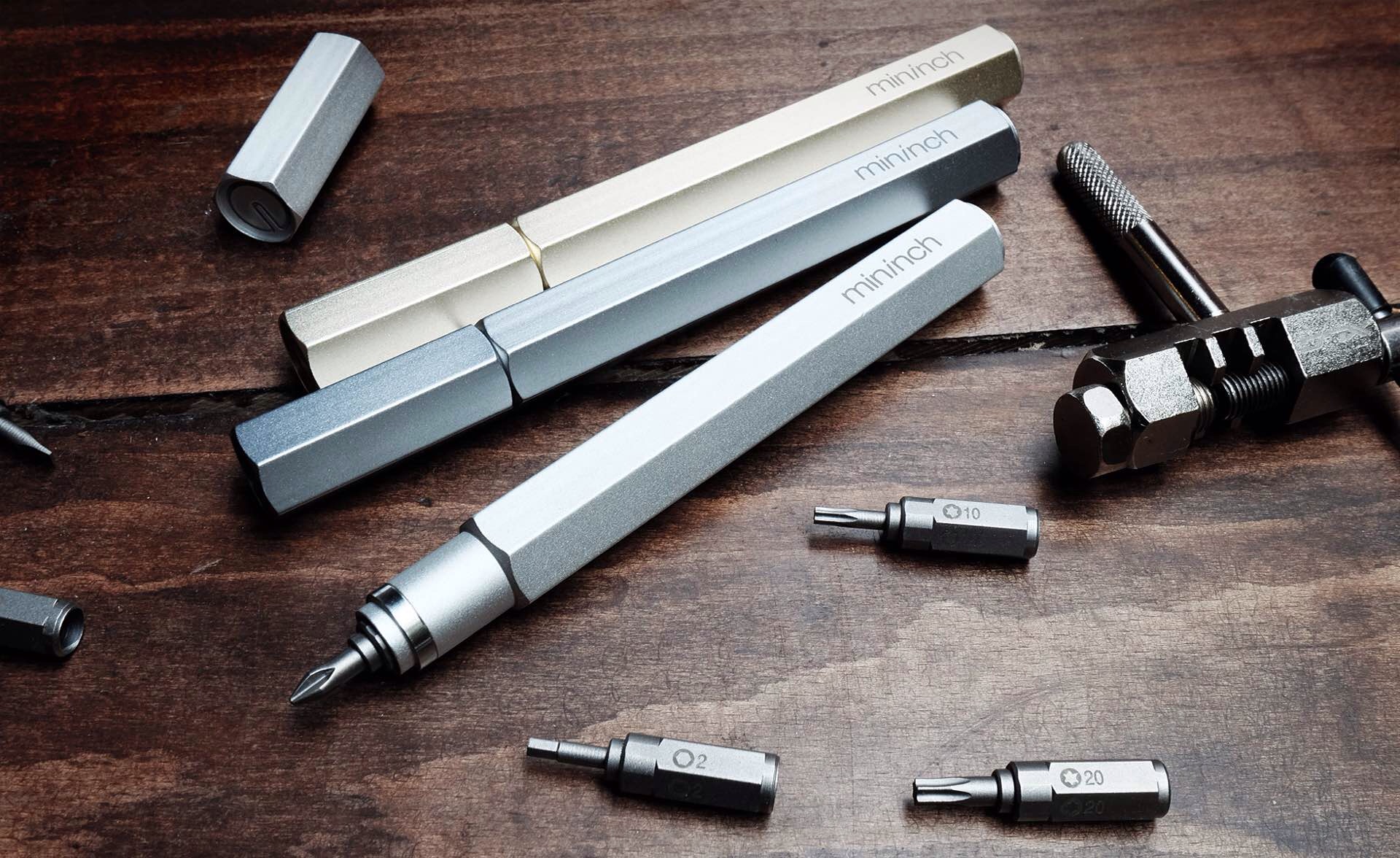 Mininch Tool Pen
The Mininch Tool Pen — first seen on Kickstarter last year — is, well, a tool pen, but one with a unique design. Remember those "pop-a-point" pencils back in grade school where you could remove the lead cartridge, insert it at the back, and a new cartridge would push out, ready for use? Same basic idea here, except its 6 cartridges are various hex bits (Phillips, flathead, etc) rather than writing utensils.
The whole thing is made of solid aluminum and there are little windows on the side that allow you to see where each bit is within the lineup. For me though, the big selling point is its compactness and portability. Easy to toss in a pocket or bag so it's always ready for use. (Not to worry, the cap keeps it from spearing anything.)
Comes in Metric and Imperial editions. Both are $60 at Mininch.