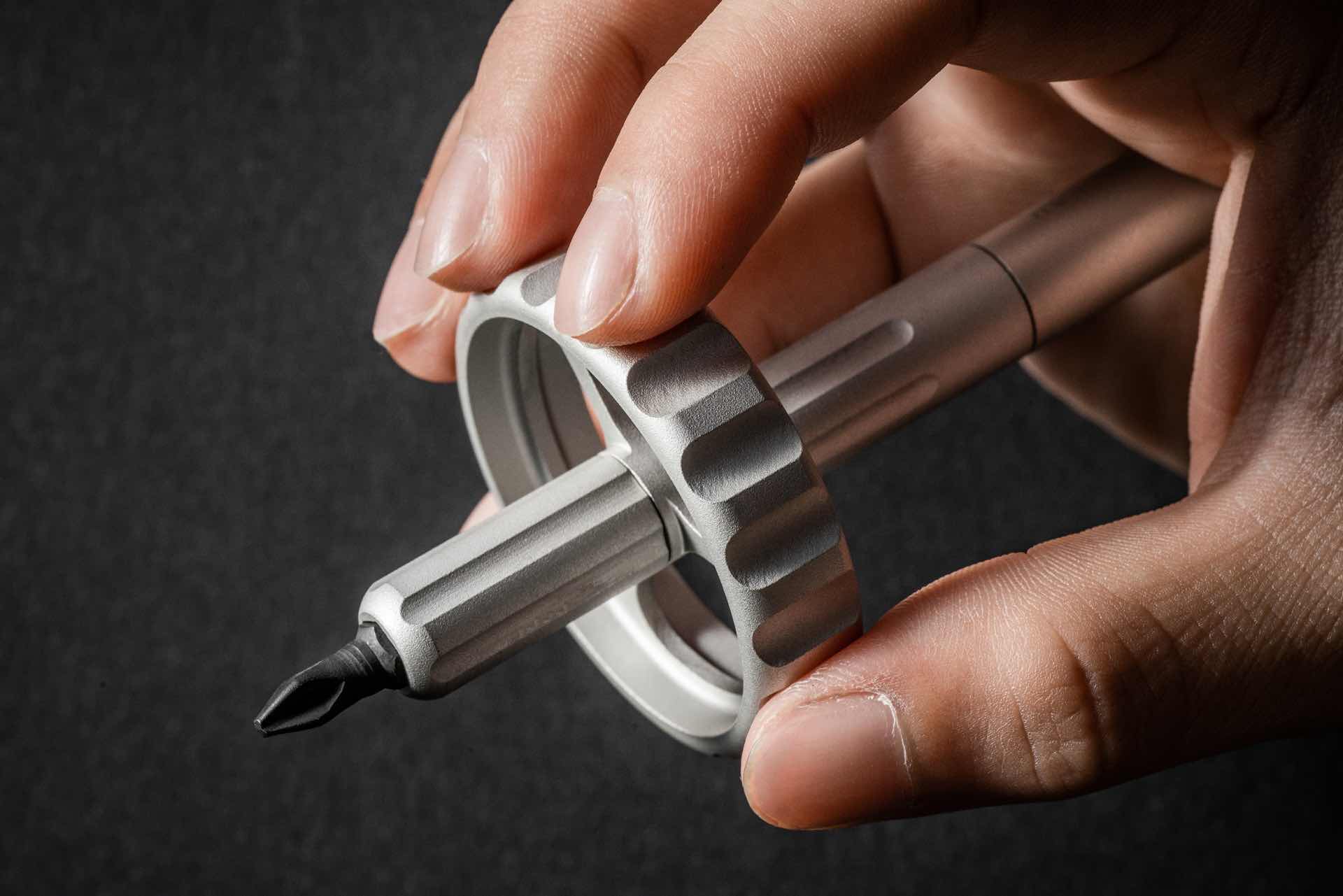 Mininch "Spinner Drive" Screwdriver [Kickstarter — Funded]
Taiwanese company mininch (mini-inch) — the same folks behind the Xcissor Pen — have come up with a new product that's already been nearly 1,400% funded on Kickstarter: the Spinner Drive screwdriver.
This modern take on a classic tool boasts some neat design features that might have you saying adiós to your old screwdriver. For one thing, it has a ball bearing hidden within the handle that allows for buttery smooth single-handed operation, made all the more comfortable with the index finger dimple/rest up top and the slip-resistant grooves along the body.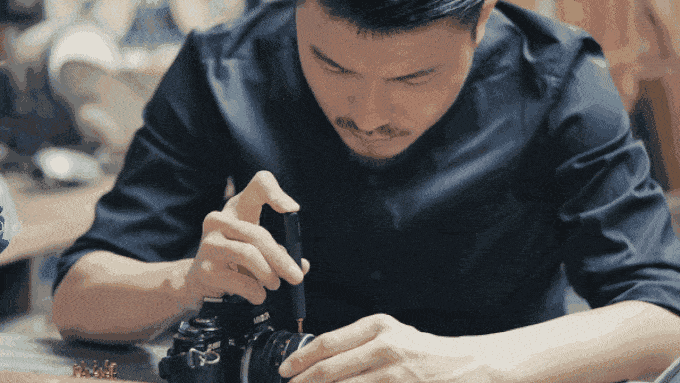 My favorite part though is the ergonomic spinner wheel attachment, which lets you generate a lot more torque with ease. It also makes the screwdriver look like a spaceship (*ahem*, Eric Geusz), which only wins it more points in my book.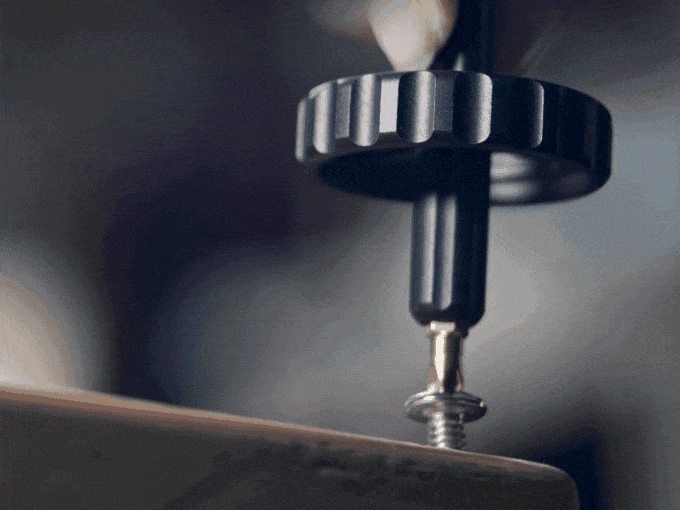 There are lots of other goodies involved with this Kickstarter, and they've already reached nearly $100K in funding, and the company has a track record of delivering on their word, so I'd say backing this is a no-brainer. $39 is the lowest you can drop to get a Spinner Drive of your own after the project completes at the end of May 2019.