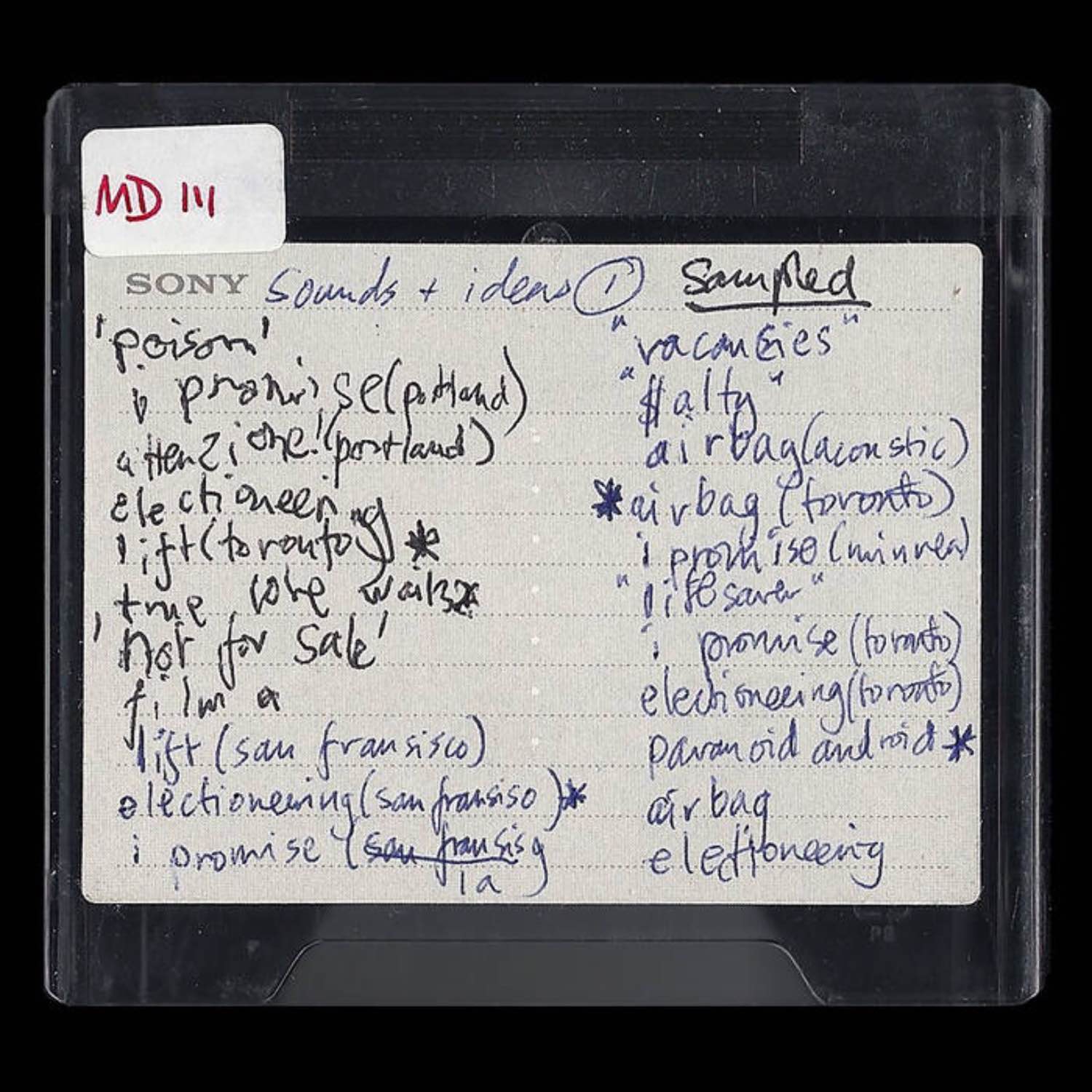 "MINIDISCS [HACKED]" by Radiohead
As Radiohead fans have been learning this morning, singer Thom Yorke got hacked by someone who found and stole his private collection of MiniDiscs created around the time the band was recording OK Computer. The hacker demanded a ransom of $150K to have the archive returned, or else they'd leak the music online.
Yorke responded to this threat in the only way that makes sense: by releasing all 18 hours of the material on Bandcamp.
we've been hacked
my archived mini discs from 1995-1998(?)
it's not v interesting
there's a lot of it

if you want it, you can buy the whole lot here
18 minidisks for £18
the proceeds will go to Extinction Rebellion

as it's out there
it may as well be out there
until we all get bored
and move on
From The Guardian:
The band's guitarist Jonny Greenwood confirmed the hack, and said: "Instead of complaining – much – or ignoring it, we're releasing all 18 hours on Bandcamp in aid of Extinction Rebellion. Just for the next 18 days. So for £18 you can find out if we should have paid that ransom. Never intended for public consumption (though some clips did reach the cassette in the OK Computer reissue) it's only tangentially interesting. And very, very long. Not a phone download."
When the music first leaked and before Radiohead had done anything about it, some very dedicated fans put together a Google Doc outlining all the timestamps you could need to navigate these often hour-long tracks, along with notes about what makes each segment interesting.
One commenter on the Bandcamp page, Tanner Gallella, sums up this treasure trove of material well:
Rarely is the artist's process presented in such an unfiltered, uncompromising way — especially at this strata of musicianship. Polished mixes are juxtaposed against takes recorded in bathrooms; landmark tracks against distorted noise. A unique and delightful insight into a band in the middle of writing their masterwork.
Head over to Bandcamp to listen to the tracks for yourself, or you can purchase the whole collection for £18 (~$23 USD).