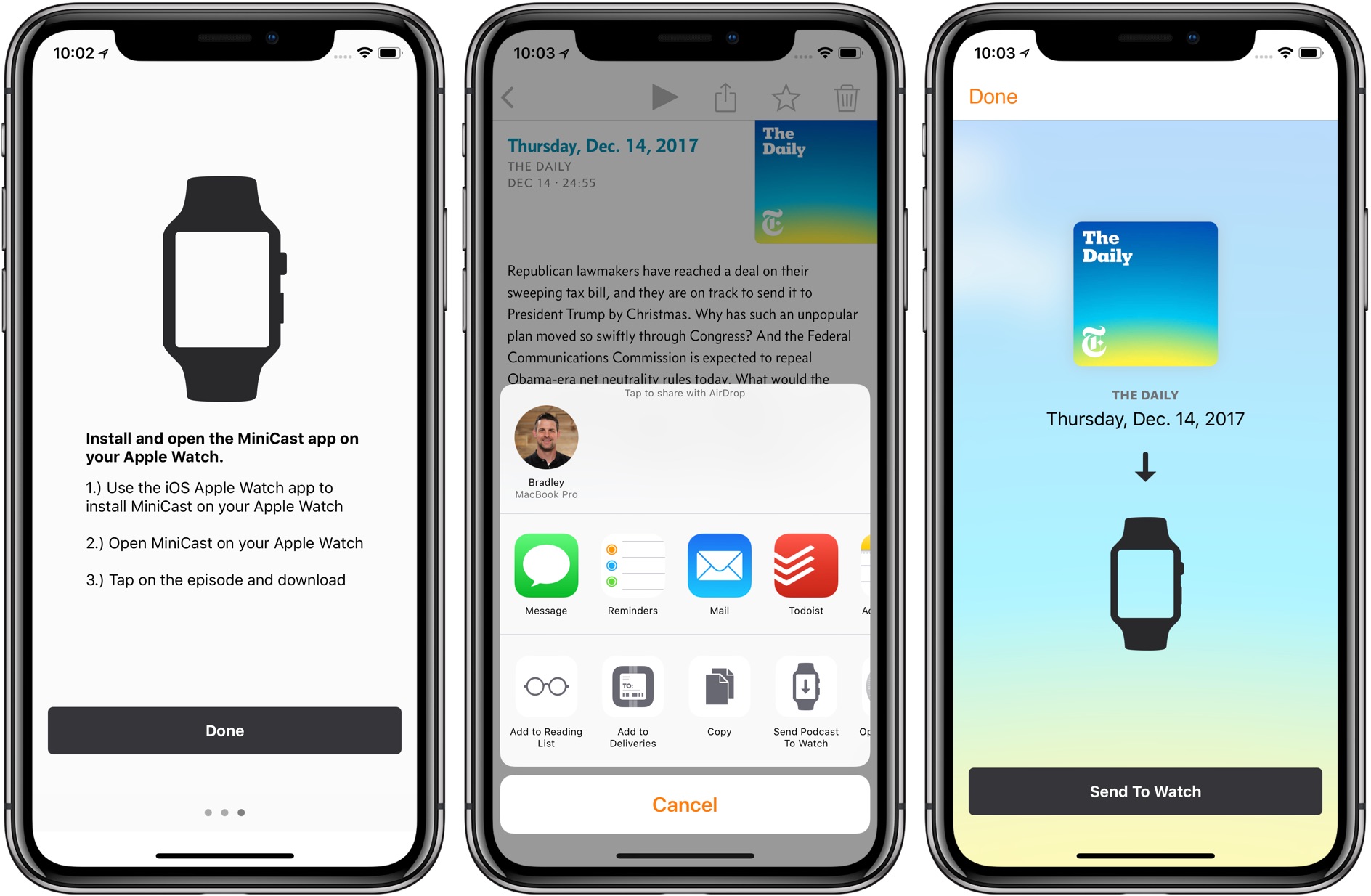 MiniCast – Podcast Playback for Apple Watch
I posted a link to Workouts++ earlier this week. One of the key features is standalone podcast support for the Apple Watch while working out. If you want standalone podcast support without working out, check out MiniCast.
It works with apps like Overcast and Apple Podcasts. After a $3.99 in-app purchase, you can use the share sheet to send podcasts from Overcast to MiniCast. watchOS is still "maturing" when it comes to audio APIs for 3rd party apps, so I recommend reading this blog post to learn more about the limitations and challenges. I love the Series 3 Apple Watch with LTE, and apps like MiniCast make it even better.
You can download MiniCast on The App Store.