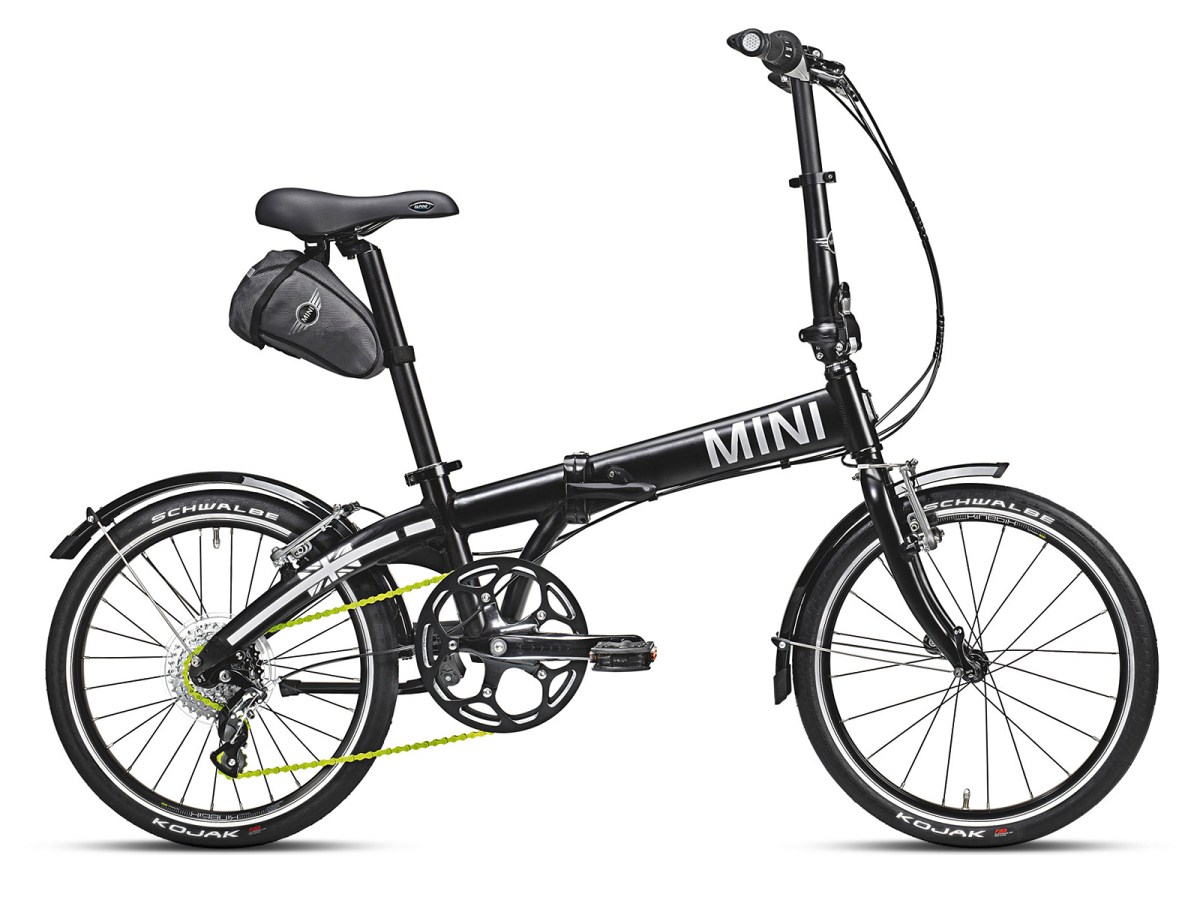 MINI Folding Bike
If you live in a big city where lots of people like to get around on bikes, you already know that it can be difficult to find a good space to park your own bike. Or sometimes you have to park a vehicle far away from your destination and it would help to have a small bike to finish the journey.
The MINI Folding Bike – yes, that MINI – aims to solve these problems.
There are many folding bikes out there, but the MINI is comprised of very high-quality parts and sports some pretty nifty features — two that come to mind are the built-in tire pump hidden within the saddle post, and the magnets that hold the bike together when it's folded.
If you'd like a more thorough overview of the bike, I highly recommend checking out Andrew Kim's review on Minimally Minimal, which is replete with great photos from all angles. The MINI Folding Bike is available for about $548.