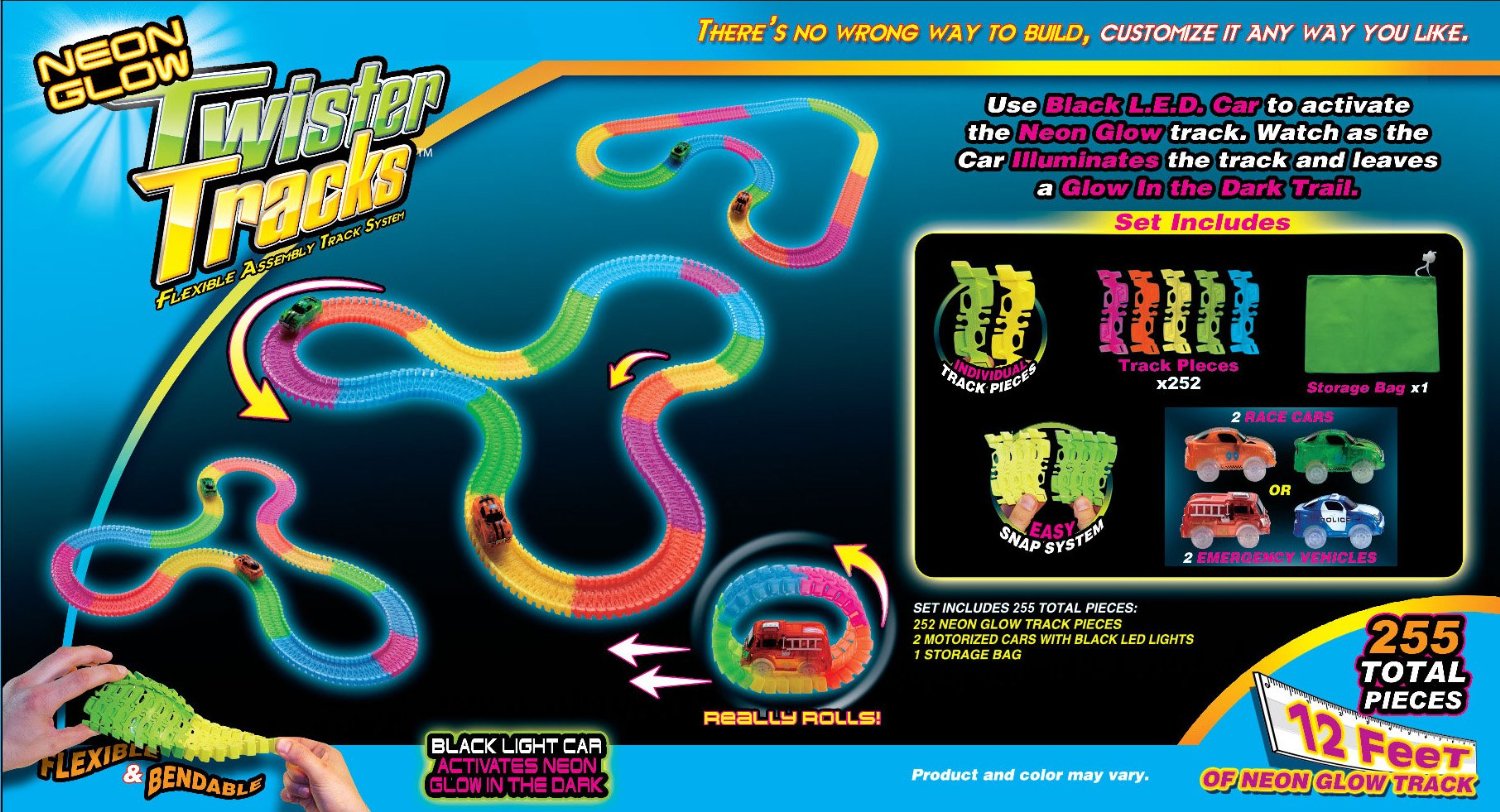 Mindscope Twister Tracks
Now that my kids are getting a little older, they are getting toys that I actually sort of like to play with. The Mindscope Twister Tracks is one of my favorites.
It's a bag (you can buy various sets) of multi colored tracks that glow in the dark. You can assemble them however you please (great for kids getting to build something), and then you turn the cars on and let them fly.
I love seeing what my kids come up with. We love to build an elaborate track right before bed, turn out the lights, and watch the cars go. Clean up is incredibly easy. You simply tear the track apart, stuff in the bag, and toss it in the toy basket. I love that we can keep buying additional sets for birthdays, Christmas, etc for even bigger creations. You can view some of the options on the Mindscope website.
You can buy a 255 piece starter set on Amazon for $38.99