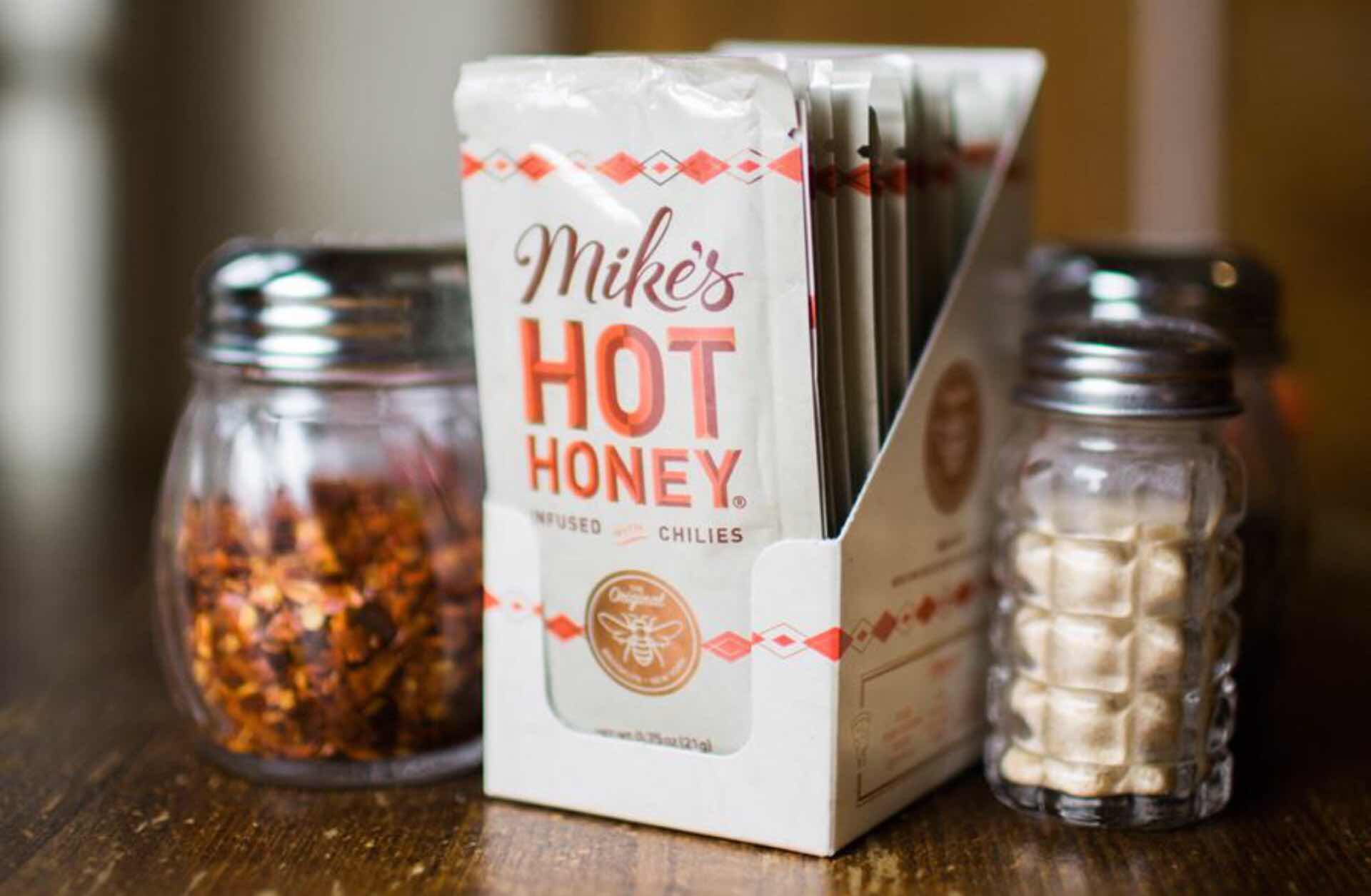 Mike's Hot Honey Squeeze Packets
Mike's Hot Honey is a Brooklyn-made product concocted by Michael Kurtz, and it's arguably one of the greatest condiments around. It's so addictive in fact, that you might want to buy packets of it to keep on hand wherever you go, à la sriracha packets.
This dynamic infusion of New York wildflower honey and Brazilian chili peppers — with a bit of distilled white vinegar added — creates a perfect balance of sweet followed by a slow-building heat. It works on a surprising number of foods and other things too. Try drizzling it onto or into…
Pizza
Fried chicken
Cheese
Ice cream
Biscuits
Cocktails
Tea
Salads
Fruits
BBQ
Seafood
Marinades
Yogurt
Oatmeal
Veggies
You can buy the packets in packs of 12 ($13) or packs of 24 ($31). If squeeze packets aren't your thing, you can go the classic route by picking up a single bottle ($9) or a 3-pack of bottles ($24).