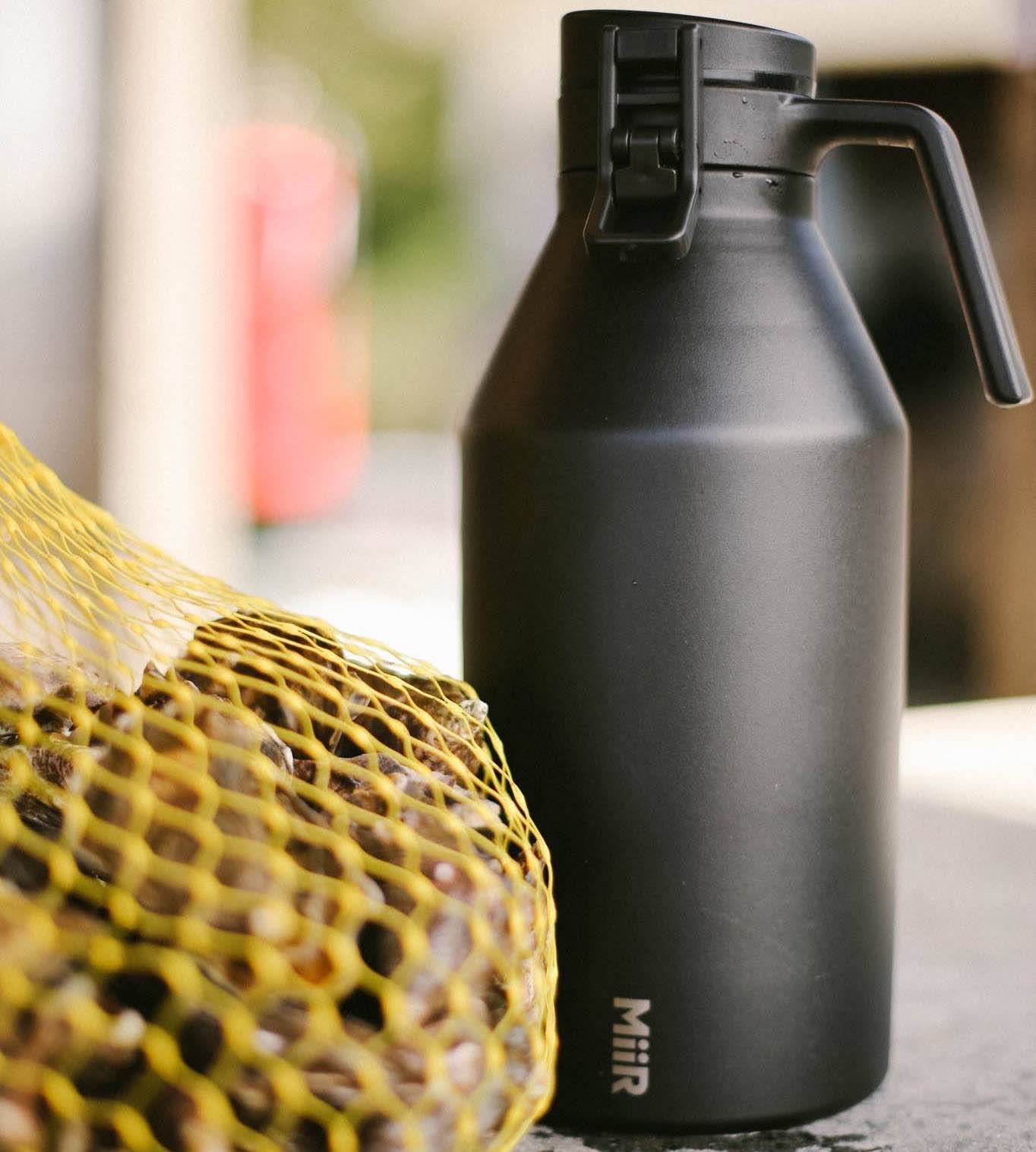 Miir 64oz Growler
The Miir 64oz Growler is one that The Wirecutter recently selected as their top pick, edging out a favorite of our own here at T&T, the Stanley Classic Vacuum Growler. The Miir tested slightly higher in terms of temperature retention — on both the hot and cold ends of the spectrum — and kept beer even fizzier after 24 hours. The tradeoff, however, is that the Miir growler is not dishwasher-safe, while the Stanley one is.
The Miir 64oz Growler comes in four colors:
If you have no need for such a beast of a container, Miir also sells a 32oz "howler" (half growler) version for $45.