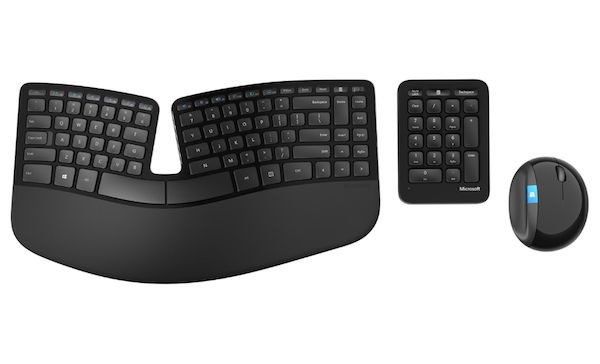 Microsoft Sculpt Ergonomic Desktop
Microsoft's had a line of ergonomic keyboards for a while, and they've announced a new one: the Microsoft Sculpt Ergonomic Desktop.
I used its predecessor, the Microsoft Natural Ergonomic Keyboard 4000, but didn't like how wide it was. My mouse was too far to the right, which caused pain in my shoulder.
The new keyboard is much narrower, having ditched the keypad. In fact, it's just 3 inches wider than the Apple Bluetooth keyboard.
Besides the new chassis, this new keyboard uses Bluetooth instead of Microsoft's weird USB wireless dongle to connect to either Macs or PCs.
It's on sale over at Amazon for $129, and ships in about a month.
via Marco Arment