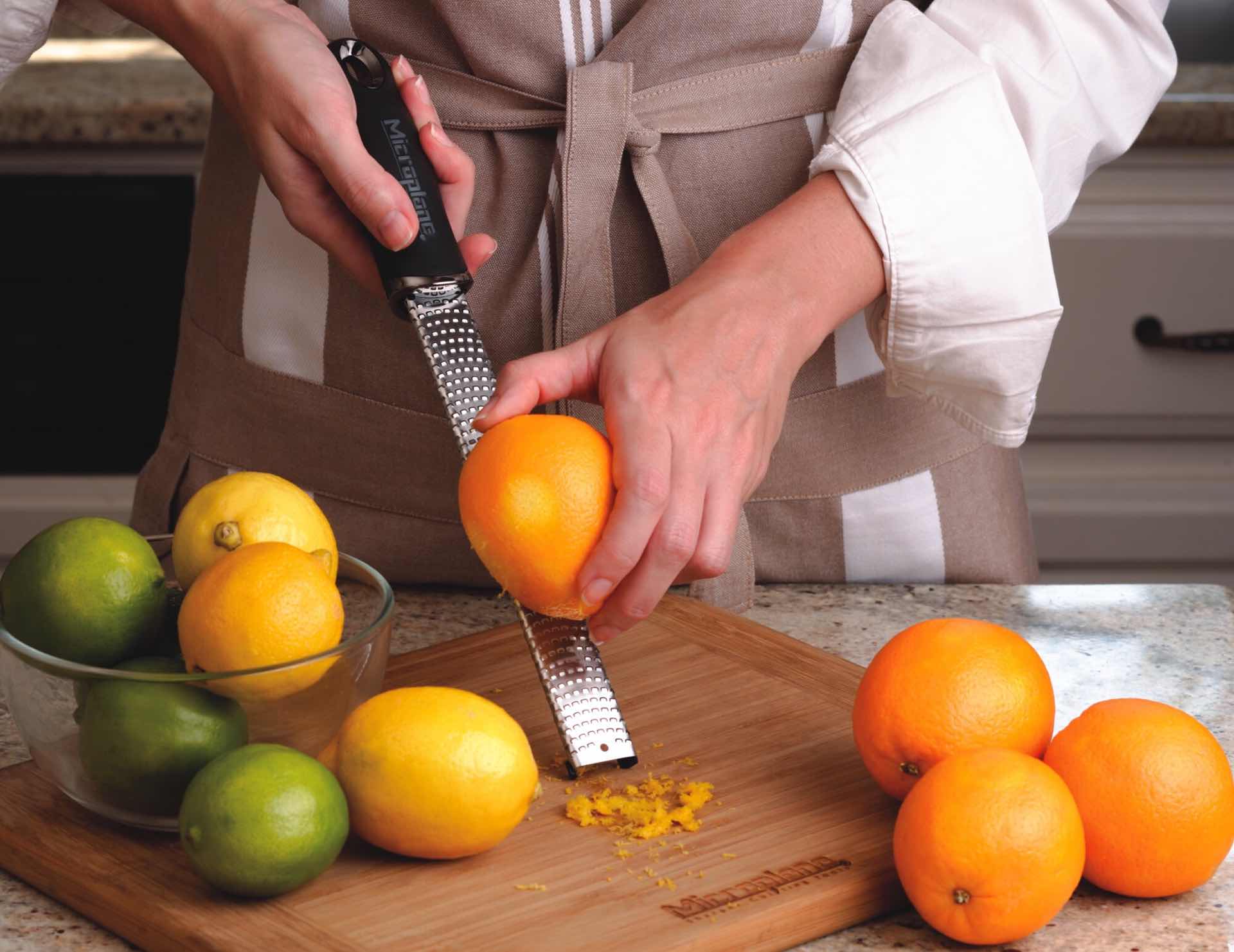 Microplane 46020 "Premium Classic" Zester & Grater
For most grating jobs in the kitchen, a box grater gets the job done just fine. For the finer jobs however, you need something like the Microplane 46020 zester/grater. This nifty little tool makes citrus zesting effortless. The holes along its curved edges make it easy to maneuver the grater over the round surfaces of lemons and such, including the tips of the fruit.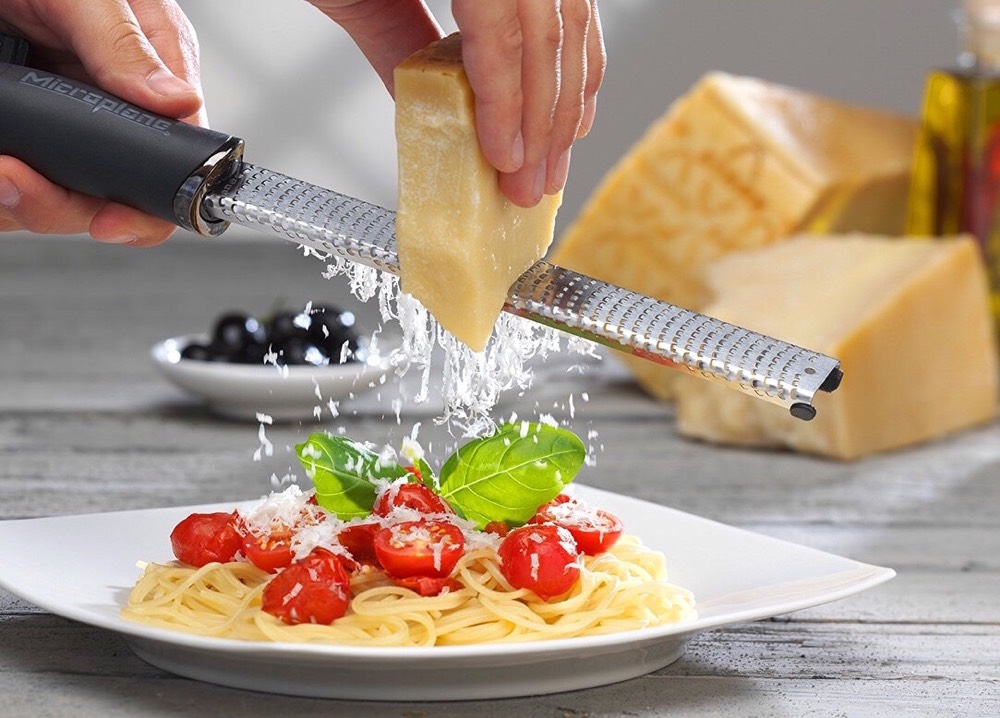 The wicked sharp teeth also make easy work of even the hardest blocks of cheese, allowing you to, say, create fluffy mounds of parmesan to top dishes with. Moreover, this tool works well for grating spices like ginger, nutmug, cinnamon, onion, and garlic. (One bonus use for it is removing burnt edges of baked goods. Shh! 🤫)
The non-slip rubber grip makes the grater comfortable to hold and use, while the rubber feet at the tip of the plane allow you to rest it on any surface without having to worry about it scratching something up. The whole thing's dishwasher-safe too, so cleanup's a cinch.
Get this handy zester/grater for just $15 on Amazon.