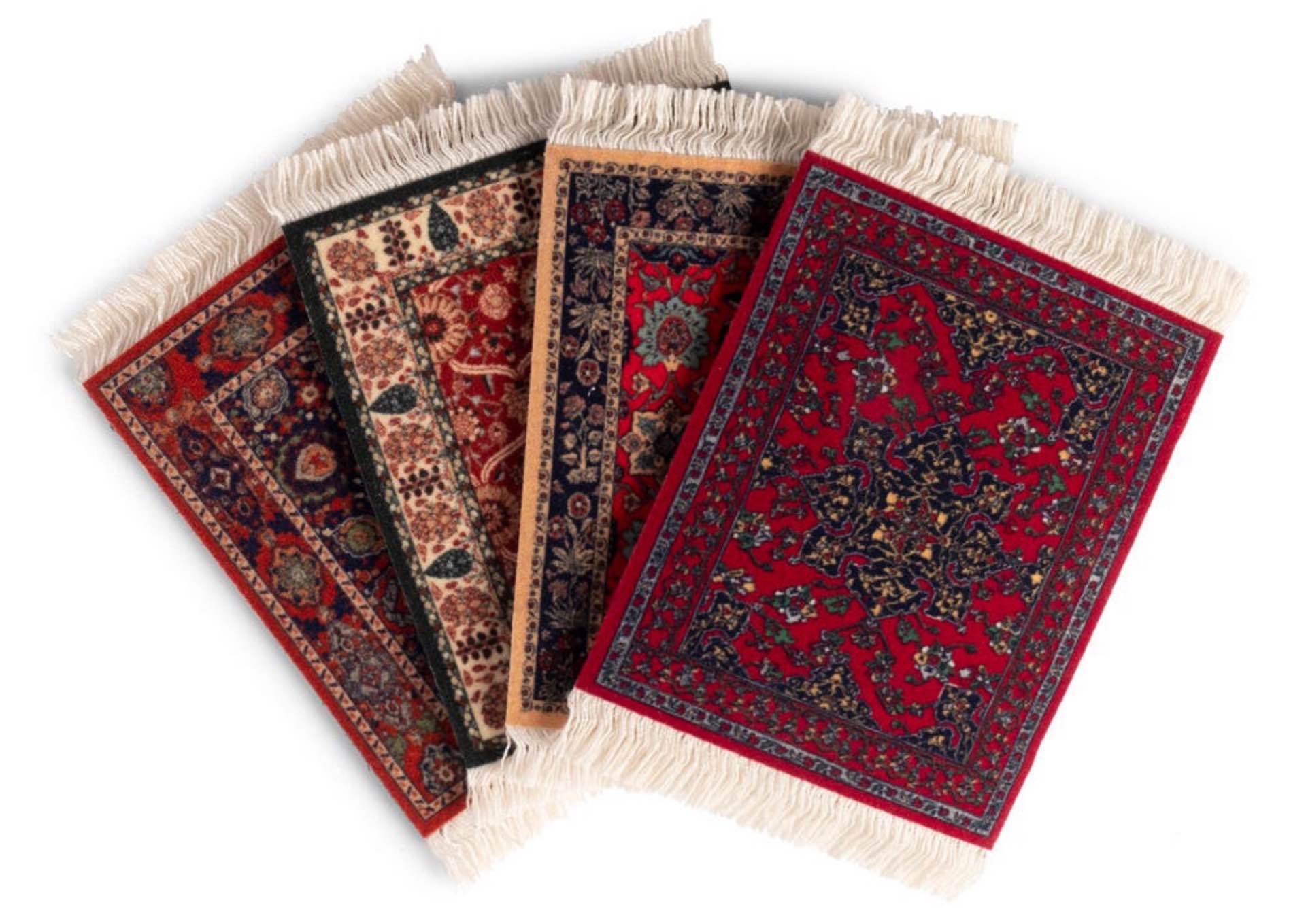 Metropolitan Museum of Art CoasterRugs
It has come to my attention that there are drink coasters that look like tiny rugs and I can't continue living with this knowledge bottled up inside my brain so I'm sharing it here now with you.
This particular set of coaster rugs (still sorta can't believe these exist, wow) are actually replicas of carpets featured in The Met's Islamic Art collection, so not only do they make your drinking-and-setting-the-cup-down experience feel somehow ~fancier~, they are literally adding culture to your home.
This set of coasters include 4 designs that were replicas of rugs displayed in the Metropolitan Meseum of Art's Islamic Collection. The four designs are: Shah Jahan, Pahsmina Flowers, Star Ushak and Rosette Palmette. […] A portion of the proceeds from the sale of this product will be used to support the Museum.
Your coffee table's about to get sophisticated beyond measure, friends. You think this is a joke, but pick up the 4-piece set for $24 on Amazon and then tell me I'm lying. You won't be able to.