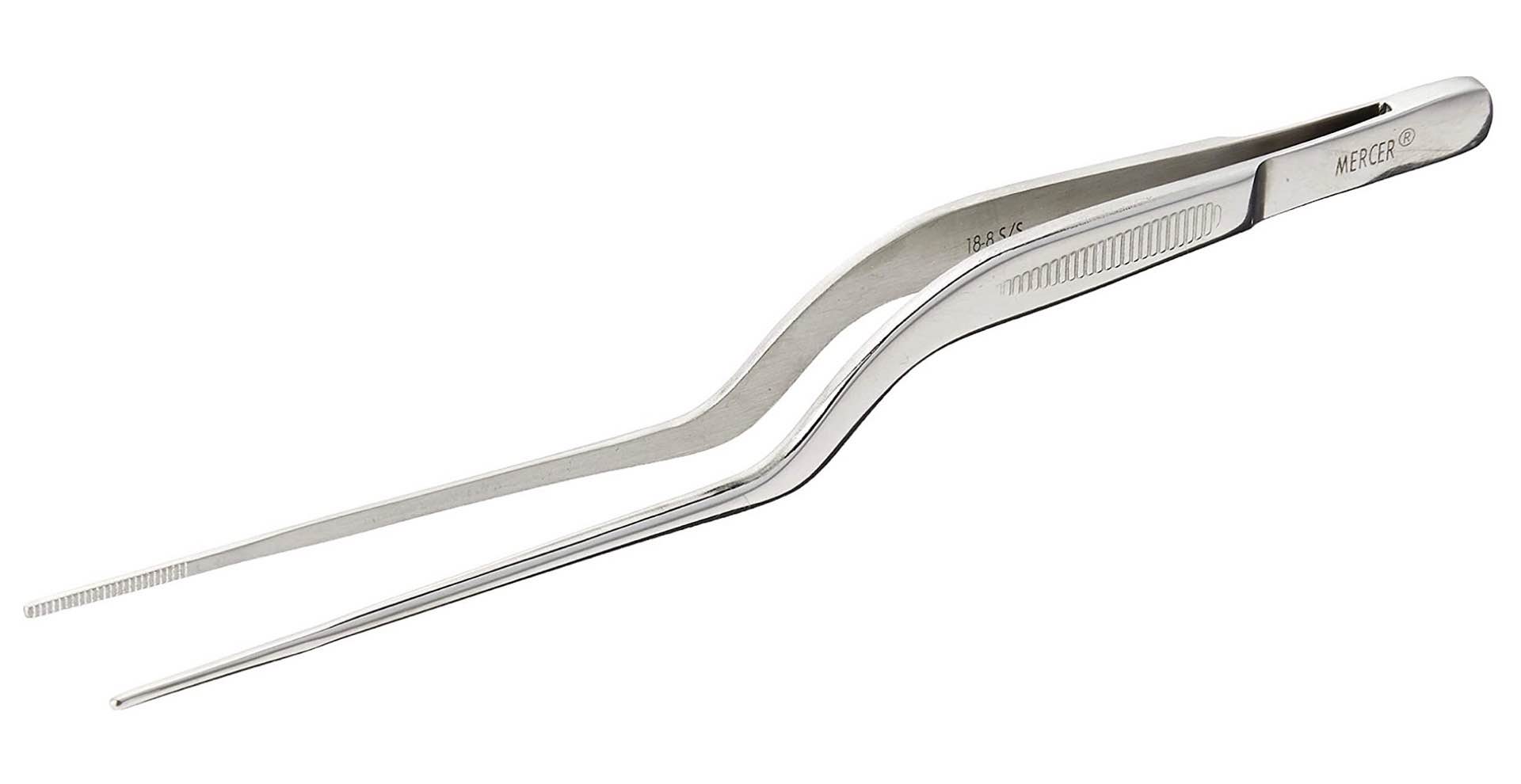 Mercer Culinary's Precision Offset Cooking Tweezers
Oh yeah, you can have tweezers for more than just plucking hairs out of your face. There are also kinds you can use for, say, more upscale cooking techniques. Think cooking chopsticks — which we mentioned in our Japanese cooking essentials guide — but welded together and usable for even more delicate tasks.
Take these precision tongs from Mercer Culinary, for example. They're excellent for extracting stray pieces of eggshell from a hot skillet, picking microgreens, fishing capers out of narrow jars, achieving a perfect plating worthy of a Michelin restaurant, garnishing a cocktail, grabbing a single bite of boiling pasta to taste how it's coming along, and more.
They offer a wide variety of lengths and styles to better suit certain tasks, each of which runs for around $9–$11.