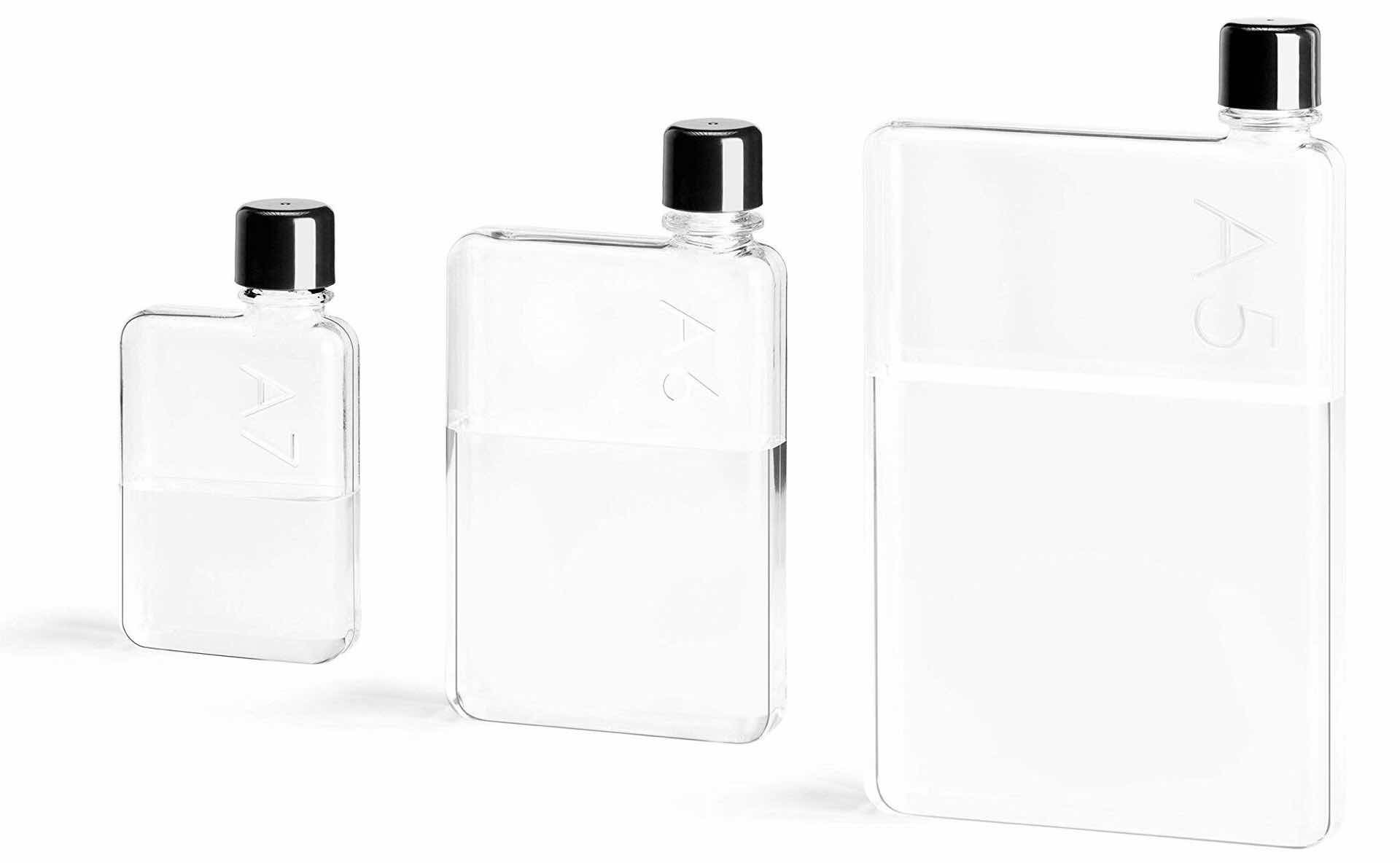 "memobottle" Notebook-Sized Water Bottles
Let's say you have two issues right now:
You like to drink water throughout the day but hate using wasteful, disposable plastic bottles.
You carry a pretty slim bag that a normal-shaped bottle doesn't fit into very well.
The "memobottle" collection is a practical (not to mention chic-looking) option worth consideration. They're a series of flat, BPA- and BPS-free plastic bottles that resemble the shape and size of notebooks, so they can fit where other bottles don't. From small to large, they have three main options that reflect international paper sizes:
If you're not interested in the notebook-sized bottles, they also have a taller "slim" bottle (450ml) for $32.