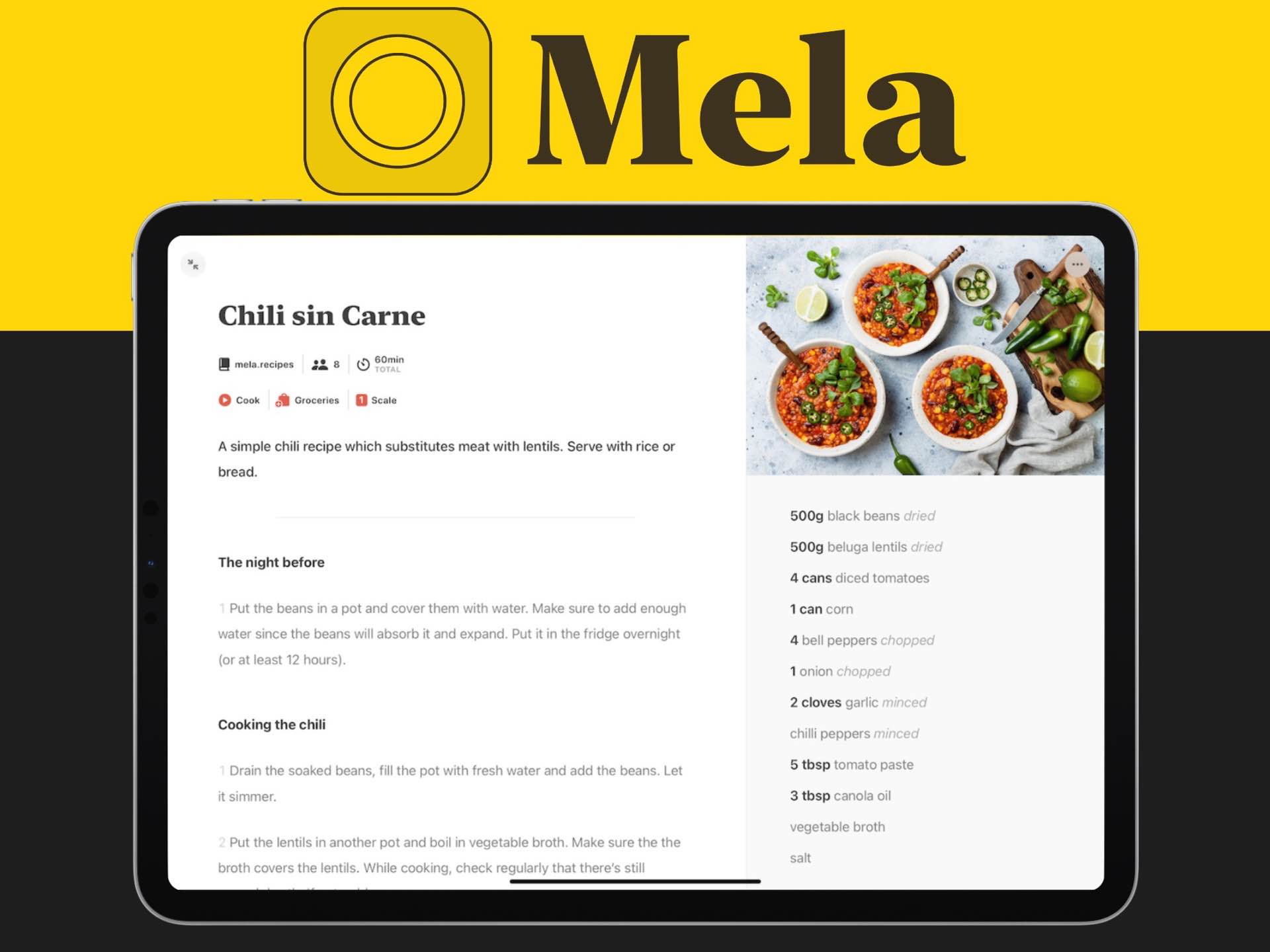 Mela — Silvio Rizzi's New Recipe Manager App for iPhone, iPad, and Mac
If there's one developer you can trust to make a well-designed recipe app to challenge greats like Paprika and Crouton, it's Silvio Rizzi, creator of the famed Reeder RSS client.
Released a couple weeks ago, Rizzi's new Mela recipe app excels everywhere you want it to:
It does a fantastic job of importing recipes from blogs and other sites — as well as your entire Paprika library — and even lets you scan recipes from books using text recognition via your device camera.
It supports some Markdown formatting so you can bold and italicize text within your recipe instructions, or set titles for different sections.
It syncs with iCloud so your recipes are accessible from all your devices.
…and of course, it looks great, with wonderful typography and a dark mode color scheme that's particularly distinct.
One thing that sets Mela apart from the crowd is its built-in RSS reader feature (no surprise there), which allows you to subscribe to recipe blogs and, when capable, have their recipes detected and added to your 'Feeds' inbox. Open one of these recipes with the in-app viewer, and if it sounds like something you'd want to try, you can easily add it to your own collection. Pretty cool.
I would recommend reading John Voorhees' review over on MacStories if you want more details, but honestly, just go drop the $5 for the iPhone/iPad app (or $10 on Mac) and give it a shot. Chances are you're gonna love it.