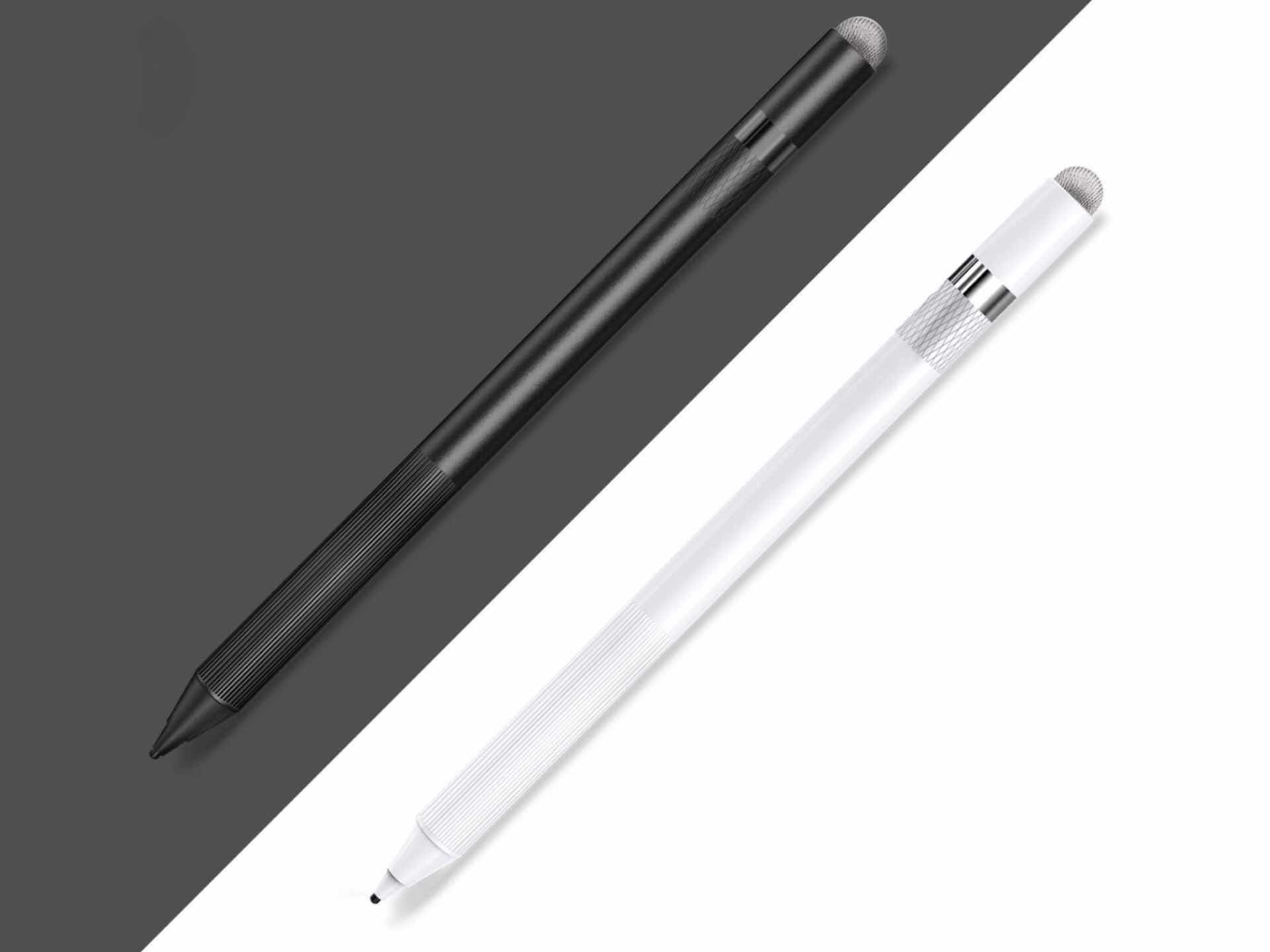 MEKO Active Digital Stylus Pen
MEKO's Digital Stylus Pen is a fine-pointed, brushed aluminum active stylus that works with most capacitive-screened devices on the market. It has a highly sensitive 1.6mm solid rubber tip that offers just the right amount of accuracy and responsiveness to give it a pen-like feel whenever you're taking notes, drawing, etc — without scratching the screen or making a lot of noise.
On a full charge (which takes about an hour), the active side of the MEKO stylus lasts for about 9 hours. To switch it on, all you have to do is twist the knurled-looking area near the top of the pen. If you set it down for five minutes, it automatically powers off to save battery.
Even if you manage to run the charge down, there's a magnetic mesh-tipped cap that fits over the micro-USB port, allowing you to continue using it as a passive stylus (albeit a less fine-tipped one).