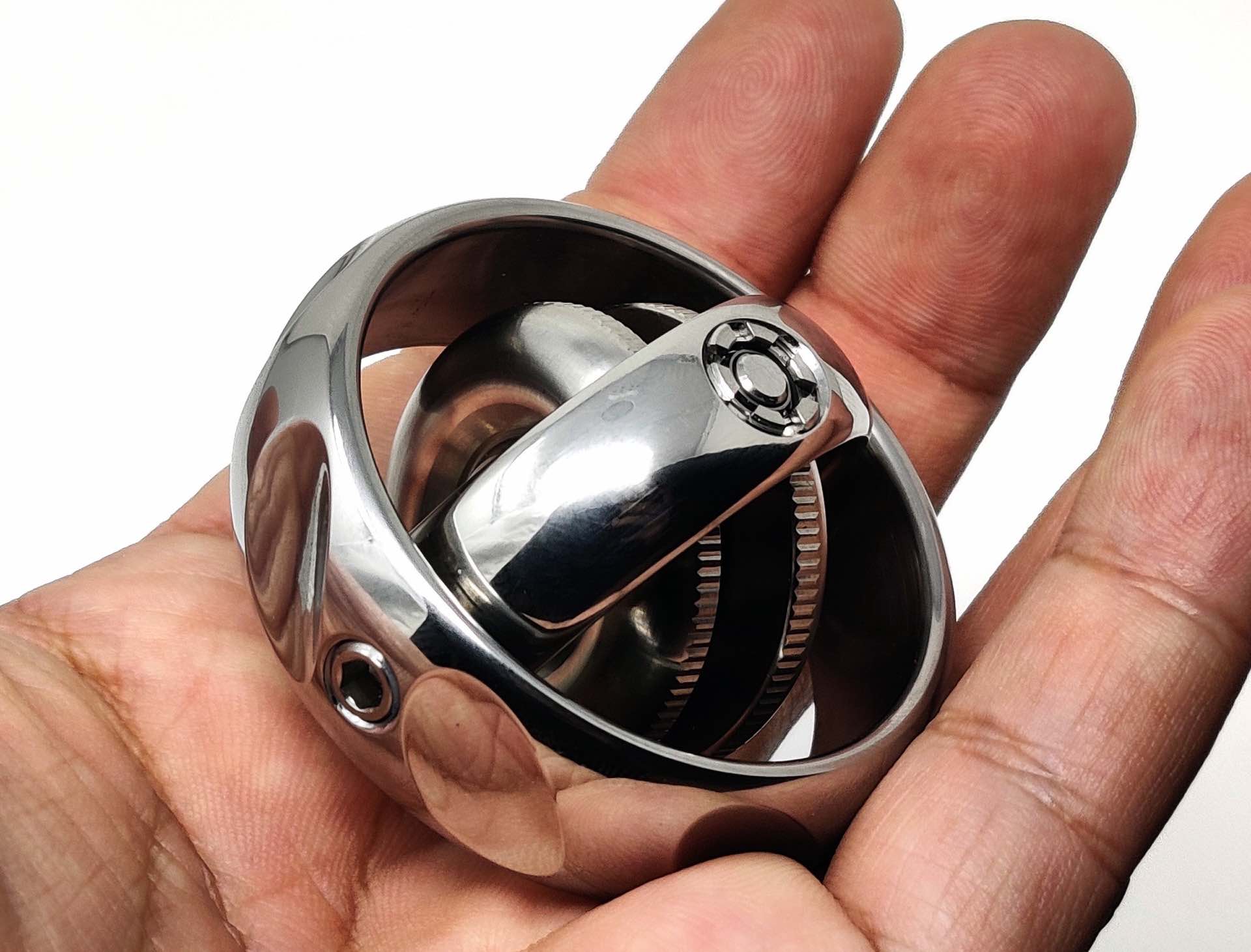 Mechforce 2nd-Gen "EDC Gyroscope" Fidget Toy
We love a good fidget toy around here, and the futuristic EDC Gyroscope by Mechforce is a great addition to any collection.
It's essentially a fidget spinner on steroids, comprised of a center core, an intermediate ring, and an outer ring that all can spin independently of one another (thanks to the series of bearings throughout), leading to an interesting combination of things you can do with it:
Spinning one of the center pieces and twisting the entire thing around in your hand feels like one of those science museum exhibits where you spin a wheel on a stick while sitting on a swiveling chair, only in miniature. Or, you can hold the center gimbal and spin the outer ring really fast.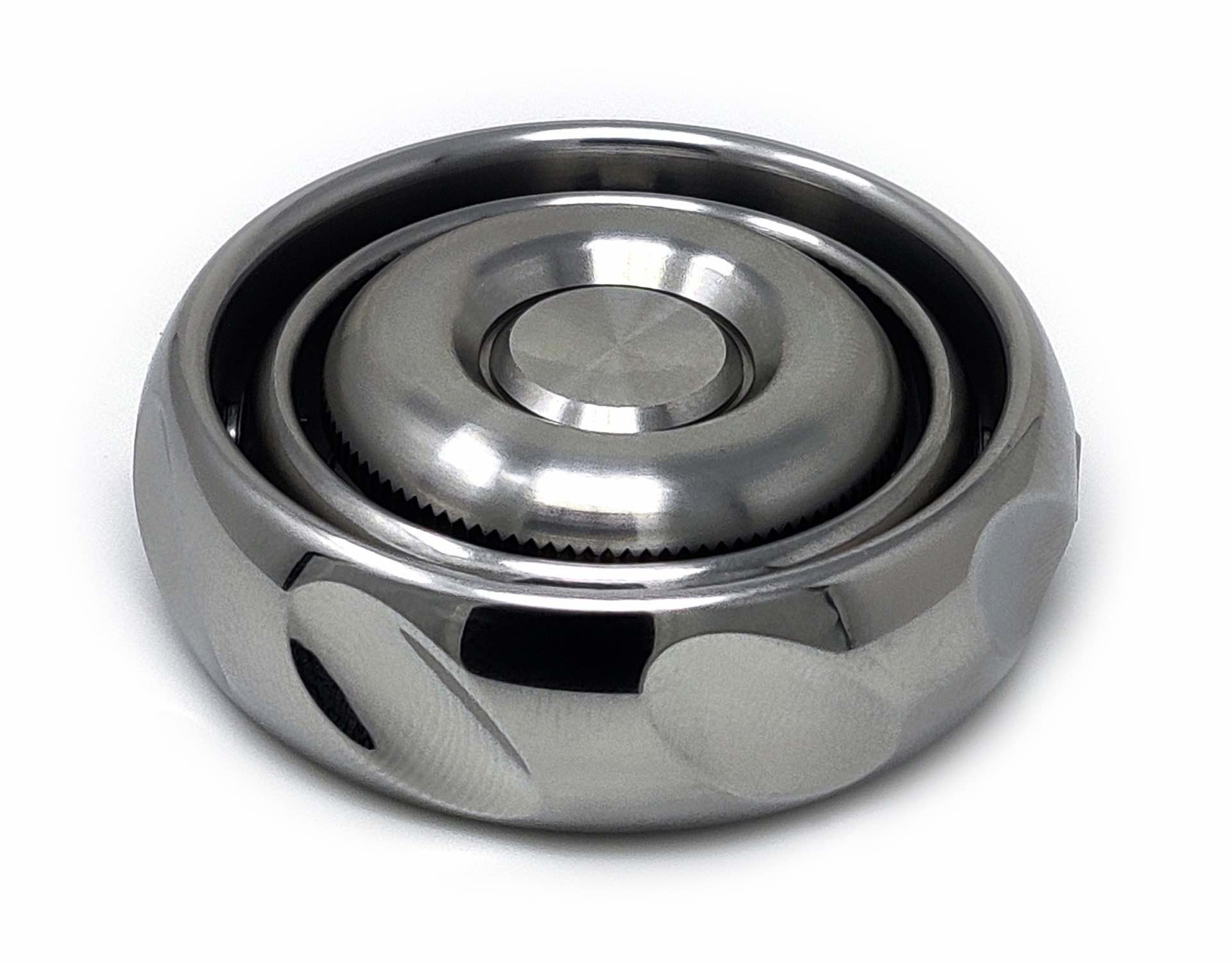 This is one of the most well-engineered fidget toys we've come across, and the mirror-polished stainless steel looks great in the hand. The spinning mechanisms can go on for several minutes before slowing in any noticeable way, and if any adjustments for them are ever needed, the company has included a hex wrench for making those slight tweaks.
Get this fun little EDC contraption for $80 on Amazon.