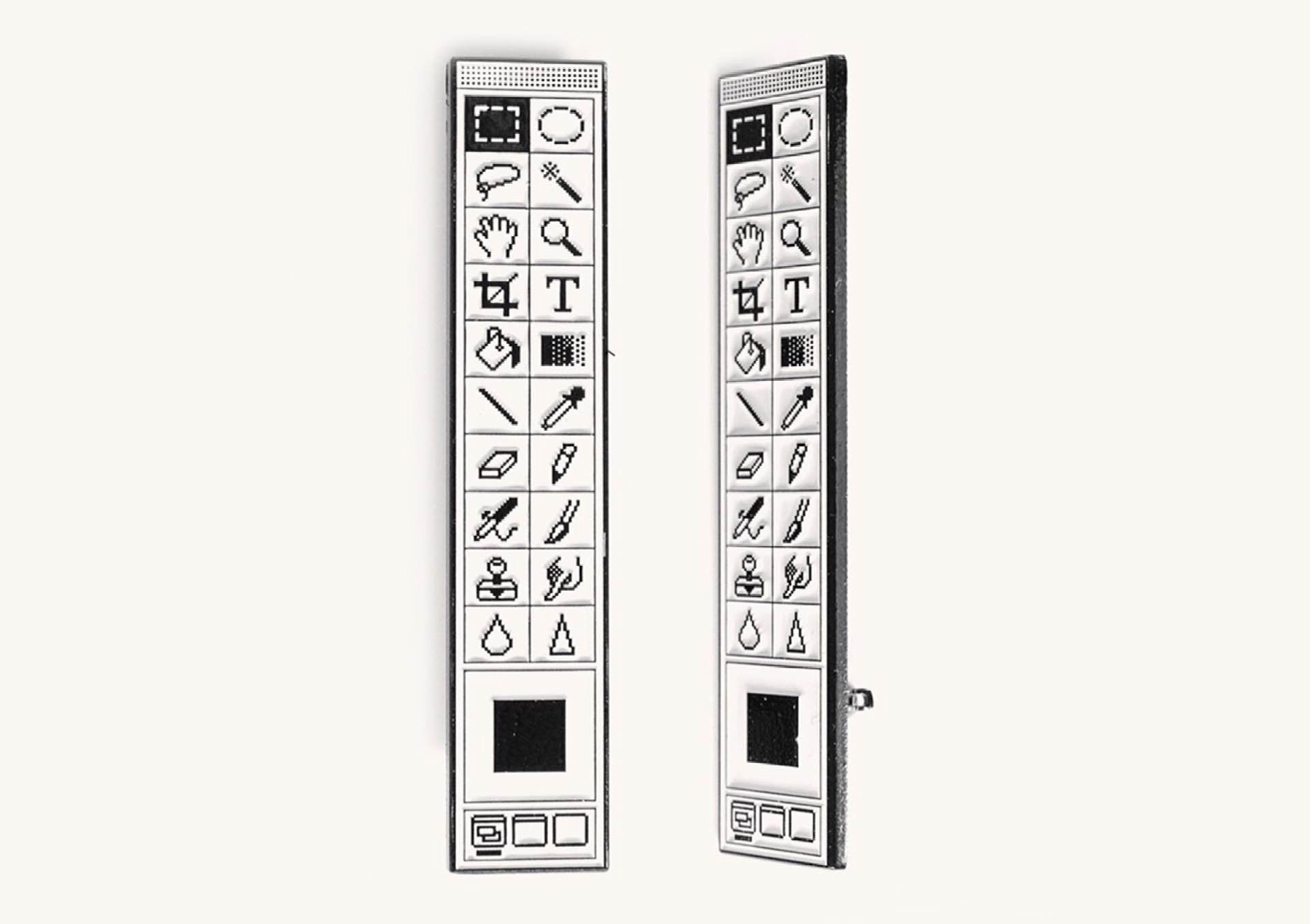 Max Temkin's Old-School Photoshop Enamel Pin
Earlier this year, Cards Against Humanity designer Max Temkin began selling these retro-style enamel pins, which were made to look like the original toolbar from Photoshop 1.0. I wanted to post about them here on T&T at the time, but they sold out so fast I never even had a chance.
Now they're back in stock at The Colossal Shop and on Max's own site (for $10 a pop), so I'm seizing the opportunity to share them with you, dear reader. Each cloisonné pin is made from soft enamel on a black nickel base, and measures 0.5″ x 3″. You can wear it on your shirt or put it on your bag; it looks great either way.