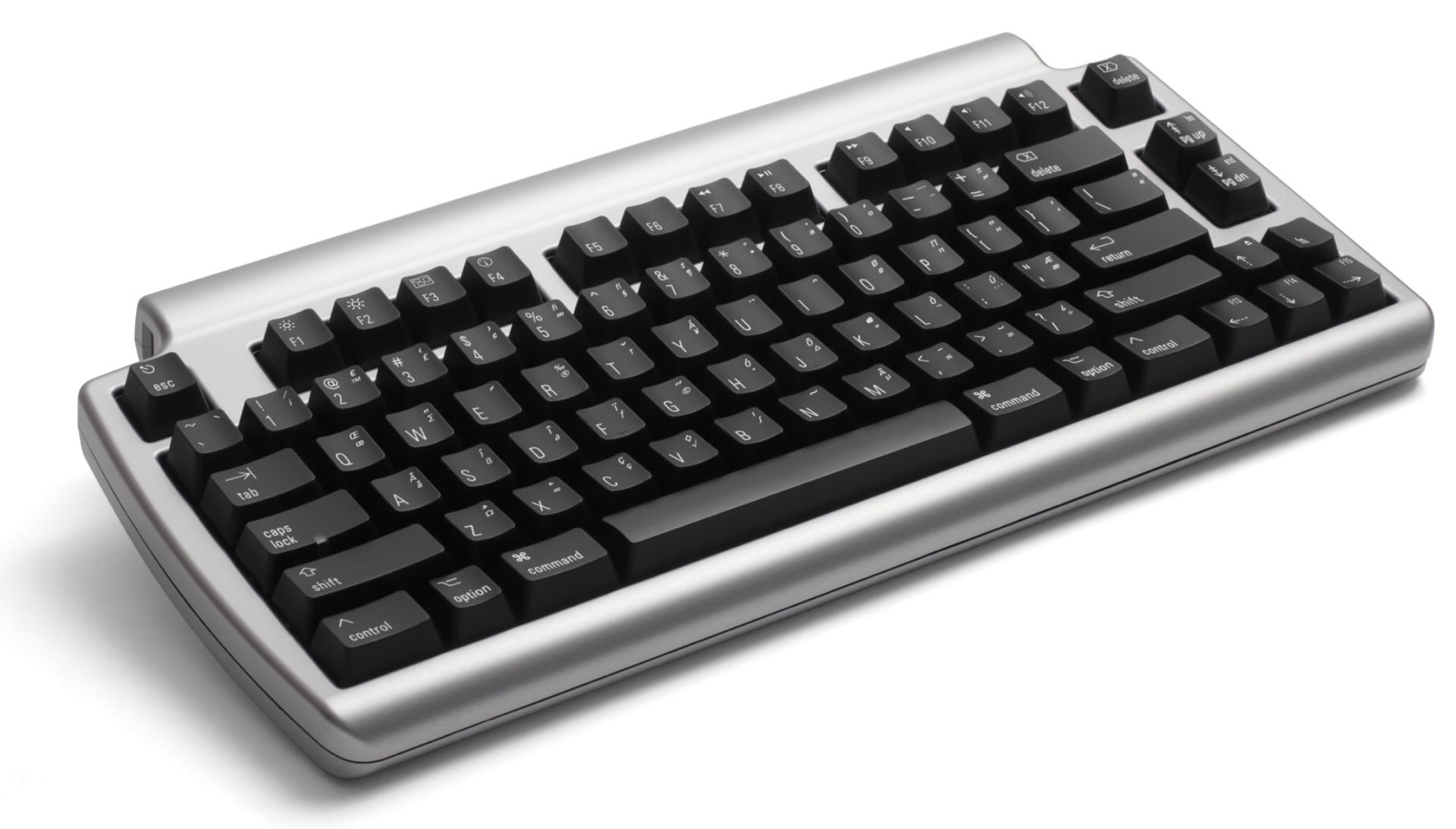 Matias Laptop Pro Bluetooth Mechanical Keyboard
The Matias Laptop Pro is a compact Bluetooth mechanical keyboard whose design was inspired by the long-discontinued Apple Extended Keyboard II, though its clicky-clacky sounds are a bit quieter in comparison. It certainly feels like a classic keyboard to type on, with its traditionally curved keytops, thick profile, and longer key travel than the flat, low-profile keyboards that abound these days.
The Laptop Pro sports a full-featured layout that offers access to full-sized arrow keys, Mac-friendly functions (screen brightness, volume, music playback, etc), special characters (regular keys + Shift/Option), and even buttons for Page Up, Page Down, and Forward Delete. Given the Laptop Pro's compact stature, this does admittedly lead to a somewhat bunched-together layout, but it still works surprisingly well.
My one quibble with the layout is where they put the Fn key: to the upper-right of the arrow keys, rather than the lower-left keyboard corner. As someone who constantly uses Fn+arrows to move my cursor around and select passages of text to work with, it's a bit maddening.
Anywho, three other nice feaures of the Laptop Pro are:
Long battery life: After a full charge of merely five hours, the 1,600-mAh battery can last anywhere from 6 months to a year.
Laser-etched keys: The key characters are all burned in with a laser, so they'll never wear off. Noice!
USB charging ports: There are three ports: one on the back (for charging the keyboard) and one on each side for charging up to two other devices while you're charging the keyboard.
The Laptop Pro is billed mainly as a Mac keyboard, but it also pairs well with an iPad propped up in something like the Viozon stand.
Get the Matias Laptop Pro for $179 on Amazon.