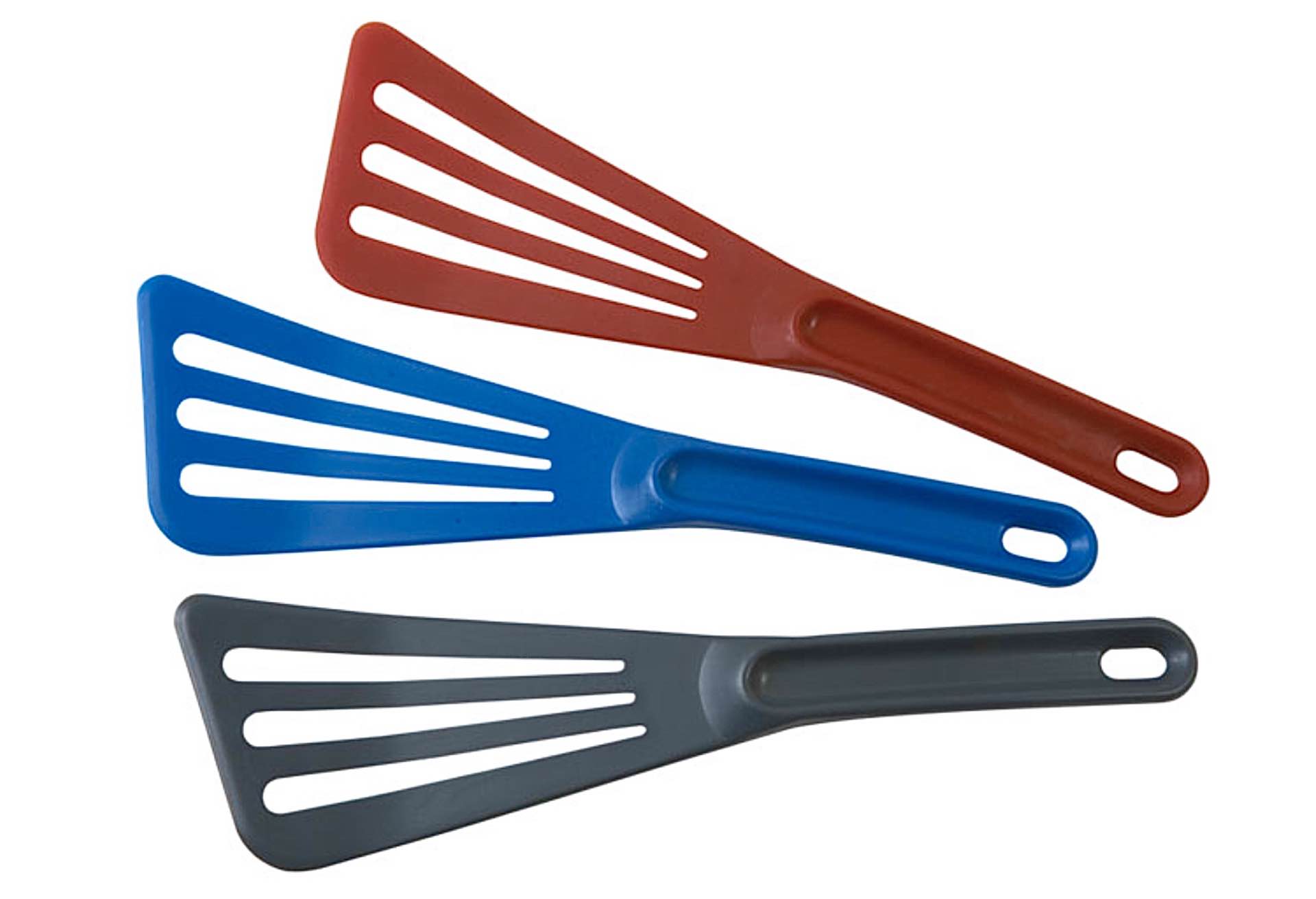 Matfer Bourgeat "Pelton" Exoglass Slotted Spatula
As awesome as the Mercer "Hell's Handle" fish spatula still is after all these years1, it obviously isn't the tool you'd reach for when cooking in a nonstick pan (unless you're trying to ruin the pan as quickly as possible). In those situations, I'd recommend the "Pelton" slotted spatula from Matfer Bourgeat instead.
Designed in France, the Pelton is made from the company's own proprietary material called Exoglass, which at first glance looks like any dollar store plastic spatula but is in fact a non-porous blend of resin and fiberglass that makes it heat-resistant up to 430°F (~221°C). It won't deform, melt, deteriorate, or rust over time, nor will it take on flavors or aromas.
Did I also mention it's dishwasher safe, so cleanup is a breeze? Basically, this thing combines all the benefits of a wooden spatula with a nylon one, with the drawbacks of neither.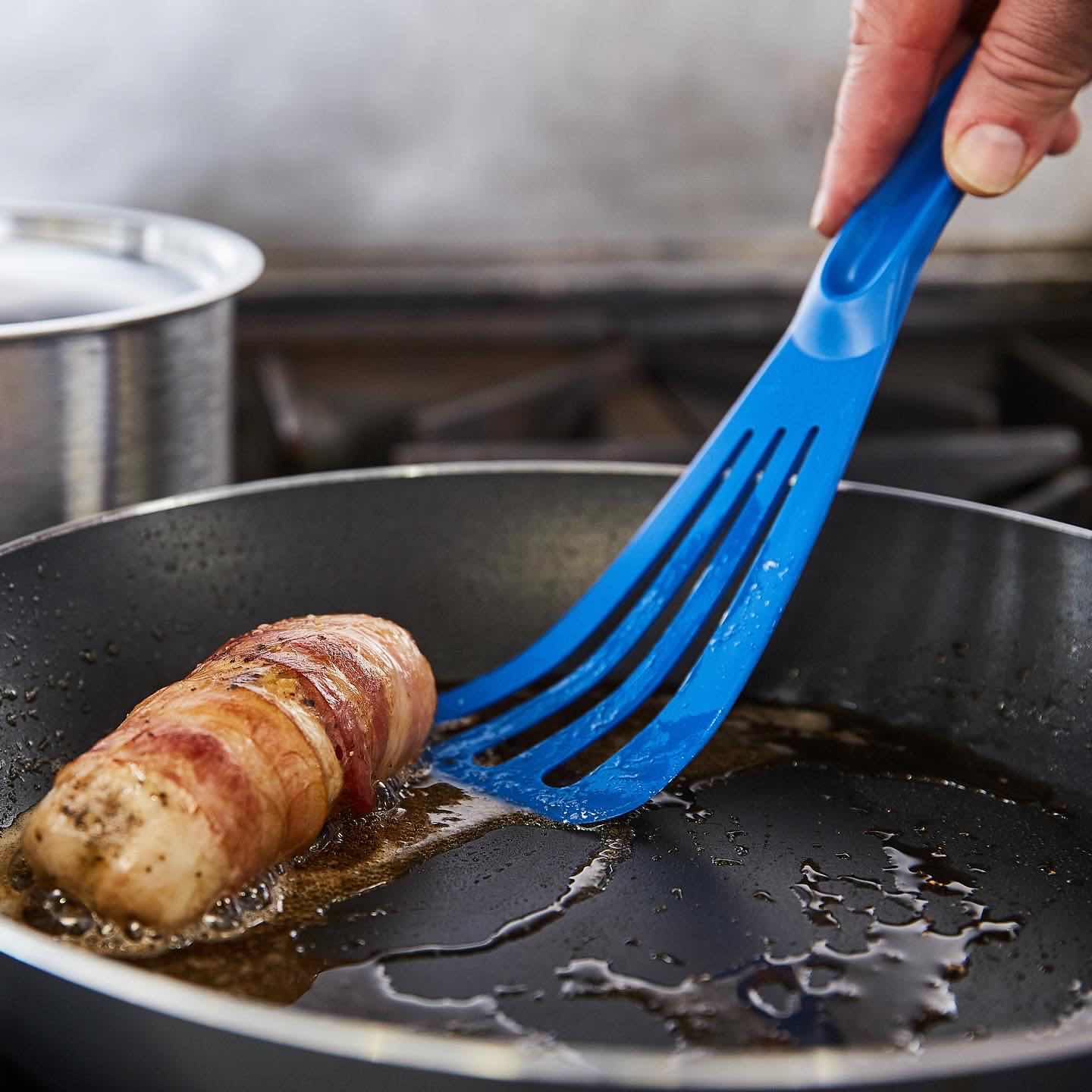 Similar to the Hell's Handle, the Pelton's blade is very thin and flexible, making it a great tool for flipping not only a delicate salmon filet, but also omelettes, burgers, pancakes, sausage patties, etc…and, it has that tapered shape that makes it so great at reaching all "corners" of the pan well.
Get your new daily workhorse spatula for around $15–$20 on Amazon depending on your choice of red, blue, or gray.
---
That post is nine years old next month! Man, that reference to The Sweethome was a hit of nostalgia. ↩