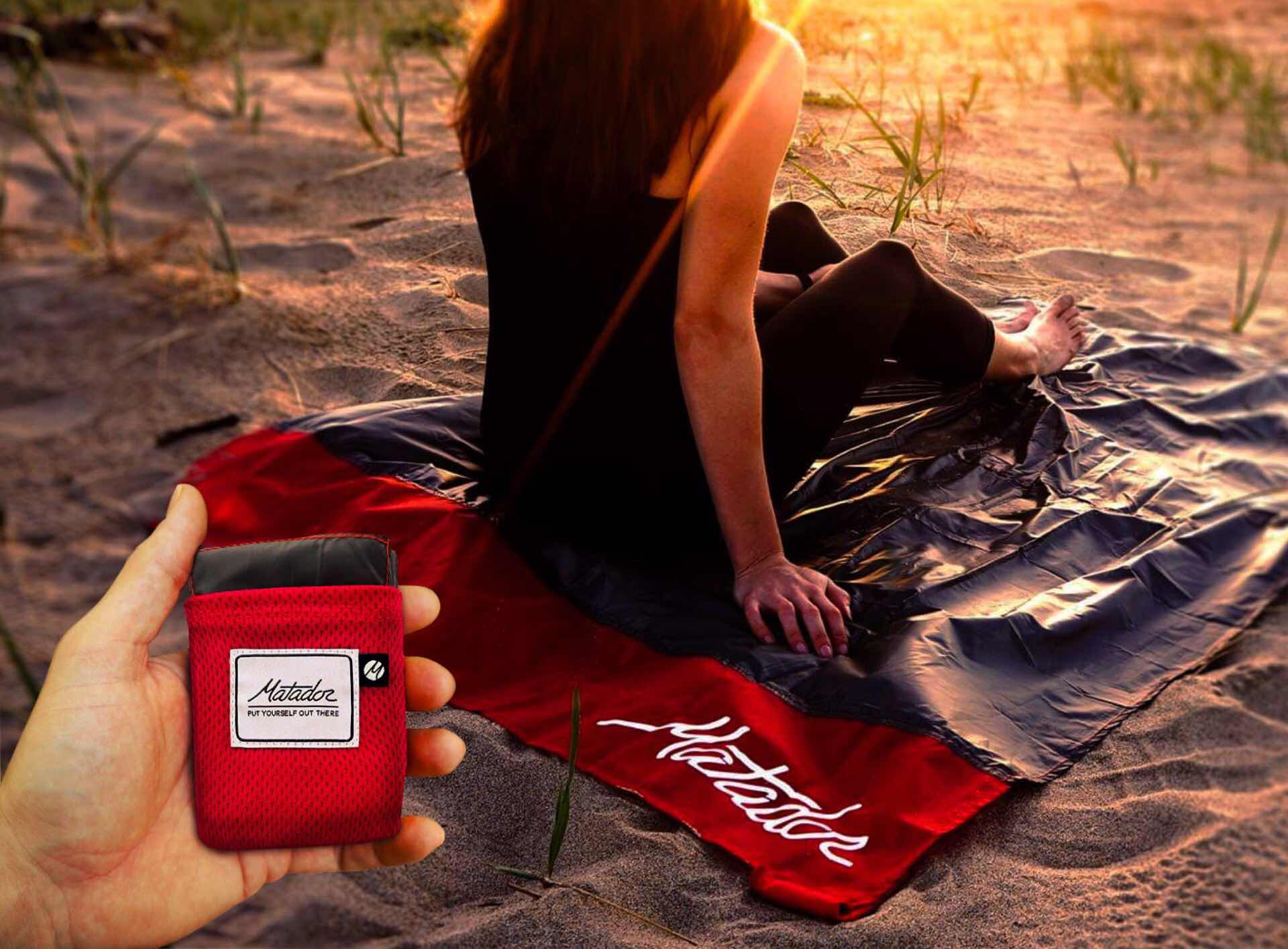 Matador Pocket Blanket 2.0
Sitting on the beach and watching the waves is one of my favorite things to do — except for the sand. (Please don't @ me with Anakin memes.) I usually bring a blanket or towel to sit on, but cleaning it off later kinda sucks and it tends to shift around whenever you move, or when the wind blows it too hard.
The Matador Pocket Blanket 2.0 is one of the better solutions I've seen. Like its name implies, it packs down into a little built-in storage pouch that can then fit in your pocket or bag.
When the blanket's unfolded to its full 63″ x 44″, the integrated corner weights can be pulled out and used as rust-proof metal ground stakes. The corners also have pockets you can put sand in to keep it weighed down even better at the beach. One of the nicer things about it is that it feels soft to sit on, yet won't let moisture through if you're sitting on wet sand or anything like that.
When you're done with it, the blanket's slick nylon material makes it easy to clean off, and there are embroidered lines that show you how to properly fold it back up for the storage pouch.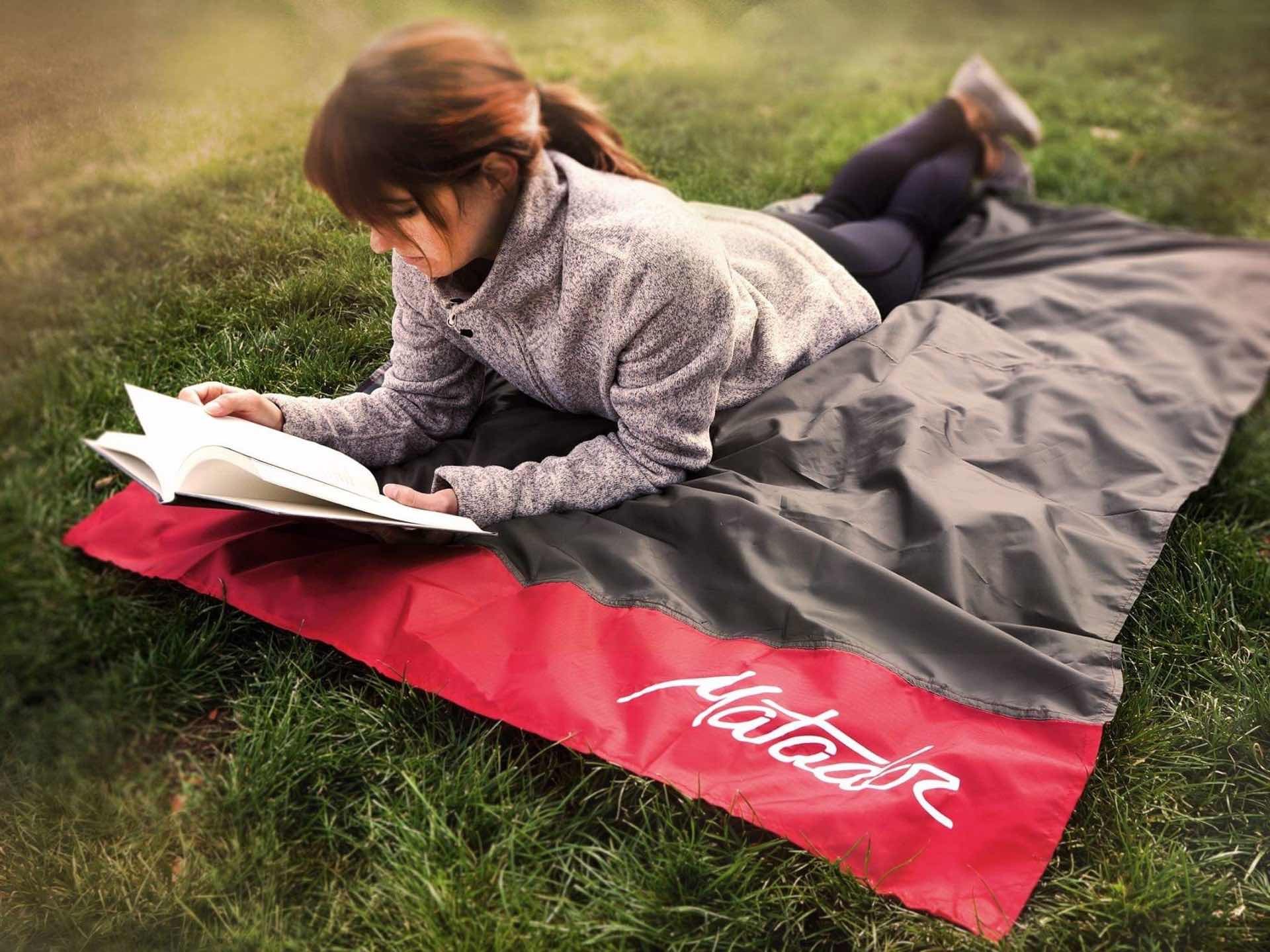 Anytime you need a dry, clean place to sit — whether it's at the beach, on the trail, during a picnic at the park, or while you're enjoying a festival — this is an awesome bit of gear to have on hand. It's $30 on Amazon and comes in Original Red and Alpine Green.