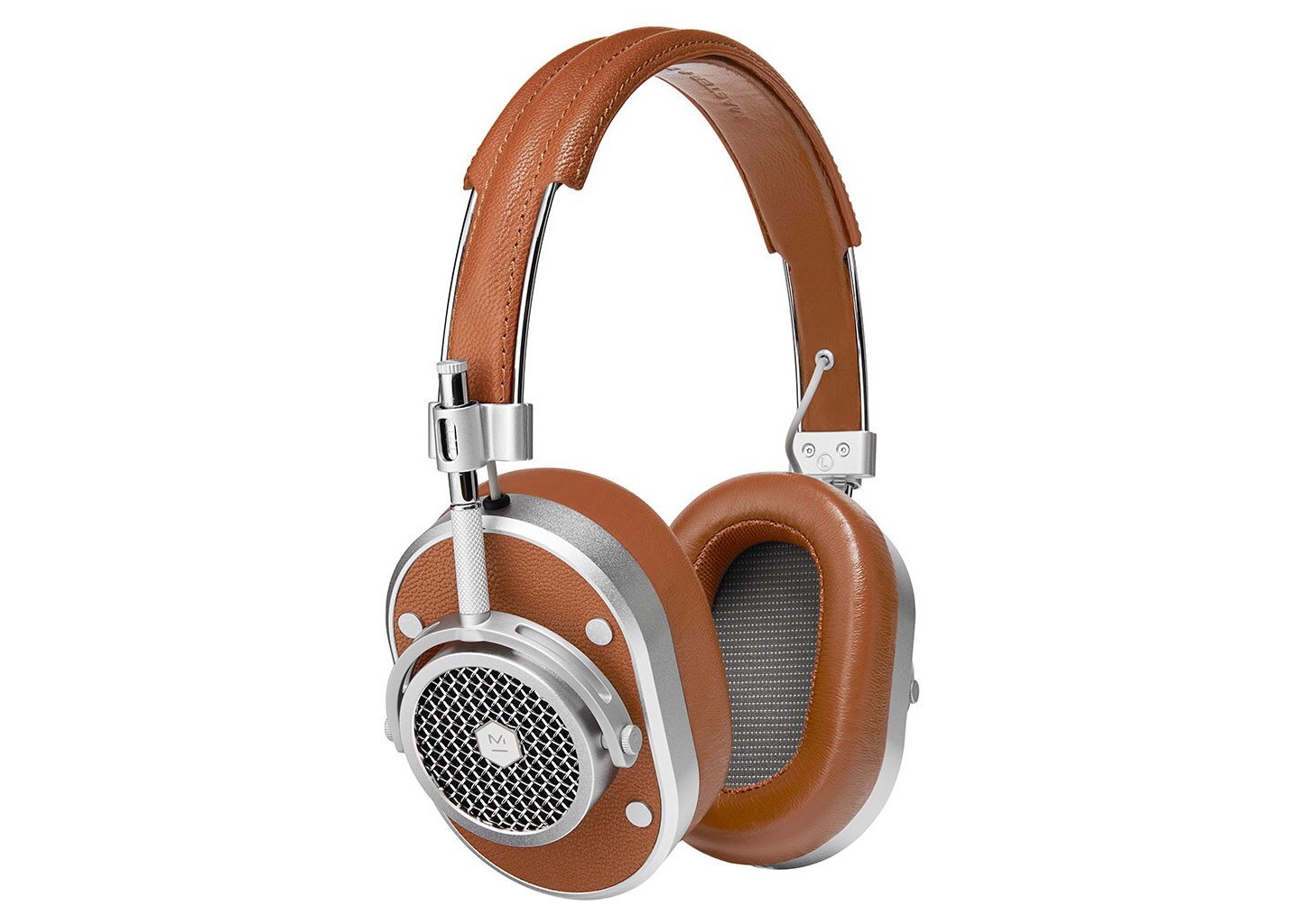 Master & Dynamic MH40 Over-Ear Headphones
Master & Dynamic's MH40s are gorgeous over-ear headphones for fashion-conscious people who also appreciate good sound.
Their design manages to evoke an aesthetic that's both modern and timeless, sporting a brushed aluminum frame accented with heavy-grain cowhide leather, with retro-esque outer grilles on the headcups. The sound is rich and warm, with plenty of bass (without being too overpowering) and a soundscape that's far wider than you'd expect.
The removable memory foam earpads are wrapped in premium lambskin leather for a wearing experience that remains comfortable for periods of 2–3 hours, despite being a little on the heavy side for their size. You'd think these headphones might leak a lot of sound, but they're surprisingly good at isolating the audio so nobody around you necessarily knows you're listening to music.
When you're done listening, the headphones fold flat and slip into their included canvas case, while the detachable braided cord can be tucked into its accompanying leather cable box.
Here's a lifestyle shot of the MH40s, courtesy of the Gather desk system by our friends at Ugmonk:
The brown + silver models pictured above are $380 on Amazon. Another $20 opens the door to more colorways: