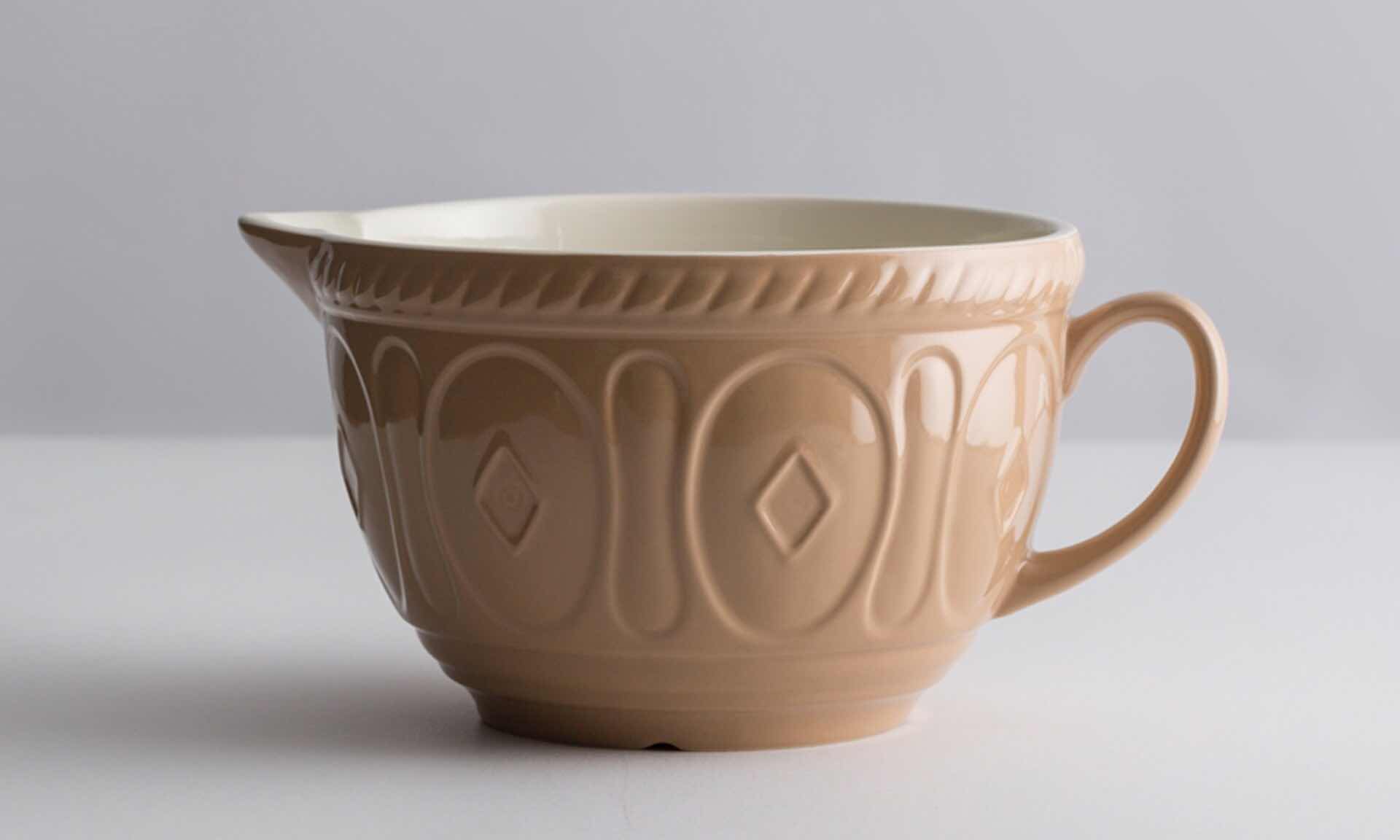 Mason Cash Batter Bowl
English-based company Mason Cash have been producing iconic kitchen products for more than 200 years. Their kitchenware is not only time tested, you've probably also seen it make appearances on fantastic shows like The Great British Bake Off and Downton Abbey.
One of their more interesting pieces is the ceramic batter bowl, which is essentially a large, sturdy mixing bowl with a handle and spout built right in. It gives you ample room to stir batters and doughs of all kinds, which can then be easily poured into muffin tins and cake pans, or onto a baking sheet.
It's also not bad for whisking together a whole lot of eggs for, say, making omelettes for the family.
Mason Cash pride themselves on the longevity of their bowls, crafting each one from sturdy stoneware that will last a lifetime without chipping or fading. They're microwave- and dishwasher-safe, so they have plenty of utility and ease-of-use to go around. Even the raised pattern on the sides is useful, making the bowl easy to grip in your hands or nestle under your arm without twisting or turning as you beat batters into submission.

This batter bowl comes in a number of bright or pastel shades, allowing you to match it with whatever kitchen decor you've already got going on: