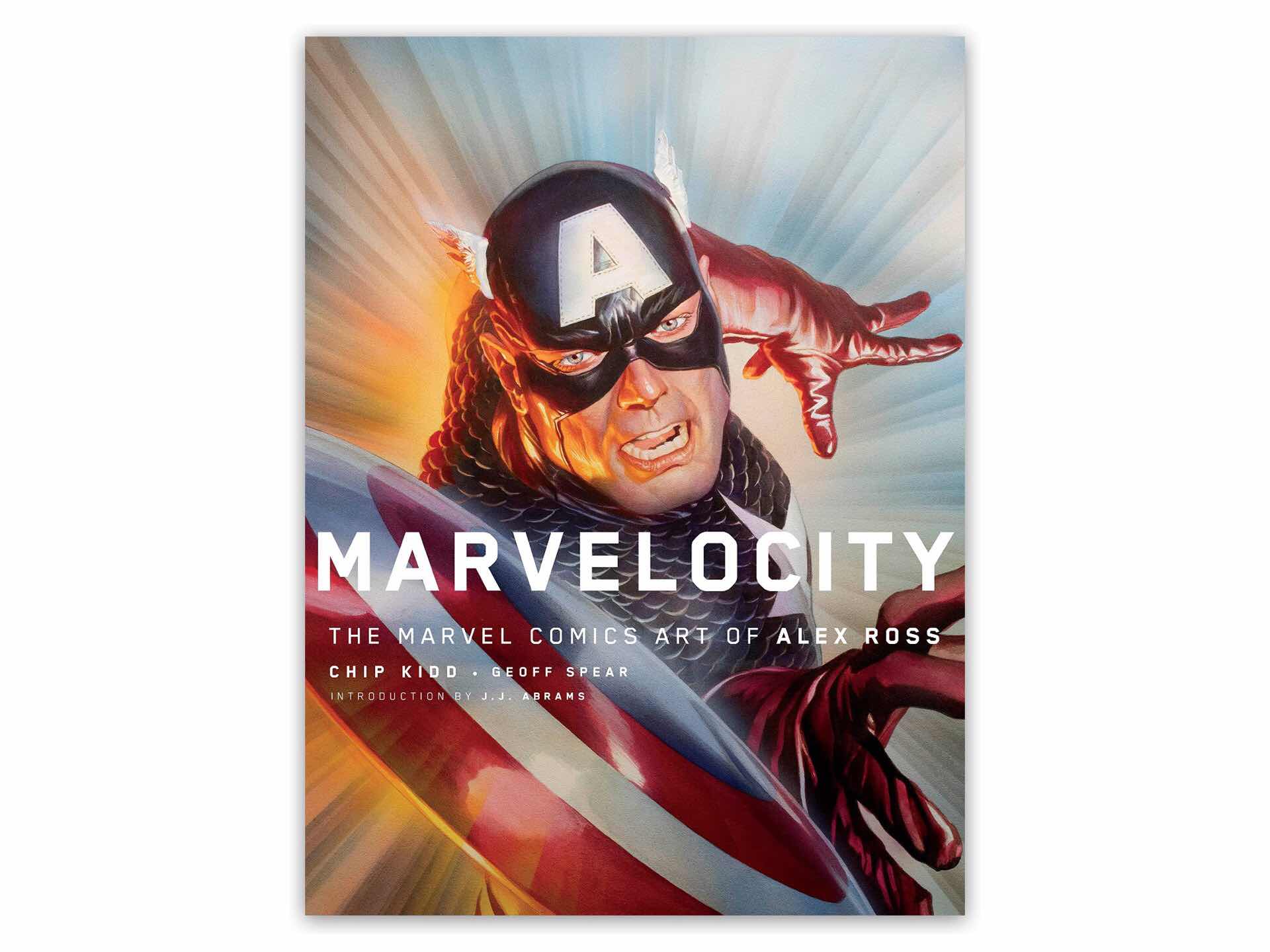 Marvelocity: The Marvel Comics Art of Alex Ross
Famed comic book artist Alex Ross — the guy who paints hyper-realistic renditions of your favorite comics superheroes — recently released Marvelocity, the follow-up to his 2003 coffee table book, Mythology, except this one's focused on his Marvel superhero artwork rather than his contributions to DC Comics:
For almost thirty years, Ross has been working nonstop to create some of the most astonishing images in comics, and while Marvelocity collects the very best of that oeuvre, it's much more than that. Inside are hundreds of drawings, paintings, and photographs that have never been published before, including an original ten-page story featuring Spider-Man versus the Sinister Six, redesign proposals for the X-Men and the Fantastic Four, and a re-creation of an epic battle between the Sub-Mariner and Iron Man.

But this isn't just the story of the Marvel characters—it's also the incredibly inspiring true tale of a little boy who only ever wanted to draw and paint super heroes. And with enough determination, talent, and very hard work, that's precisely what he did. Marvelocity is the result, and is sure to entrance and delight fans of all ages.
Written and compiled by the same team that worked on Mythology 15 years ago, Marvelocity documents Ross' early forays into art, comparing what he could do as a kid versus what he's known for today. You get to see what inspired him along the way, and then of course, you're treated to a magnificent array of his detailed paintings (some of which are so large they actually unfold into mini-posters), concept art, never-before-seen sketches, and some of his own commentary.
Fans of Ross' work and comics in general will spend hours poring over every detail in this book. If that sounds like you, get the 300+ page hardcover for just $25 on Amazon. (I say "just" because it was at least $34 the other day and the Mythology book is around $40, so this is a great deal for however long it lasts.)