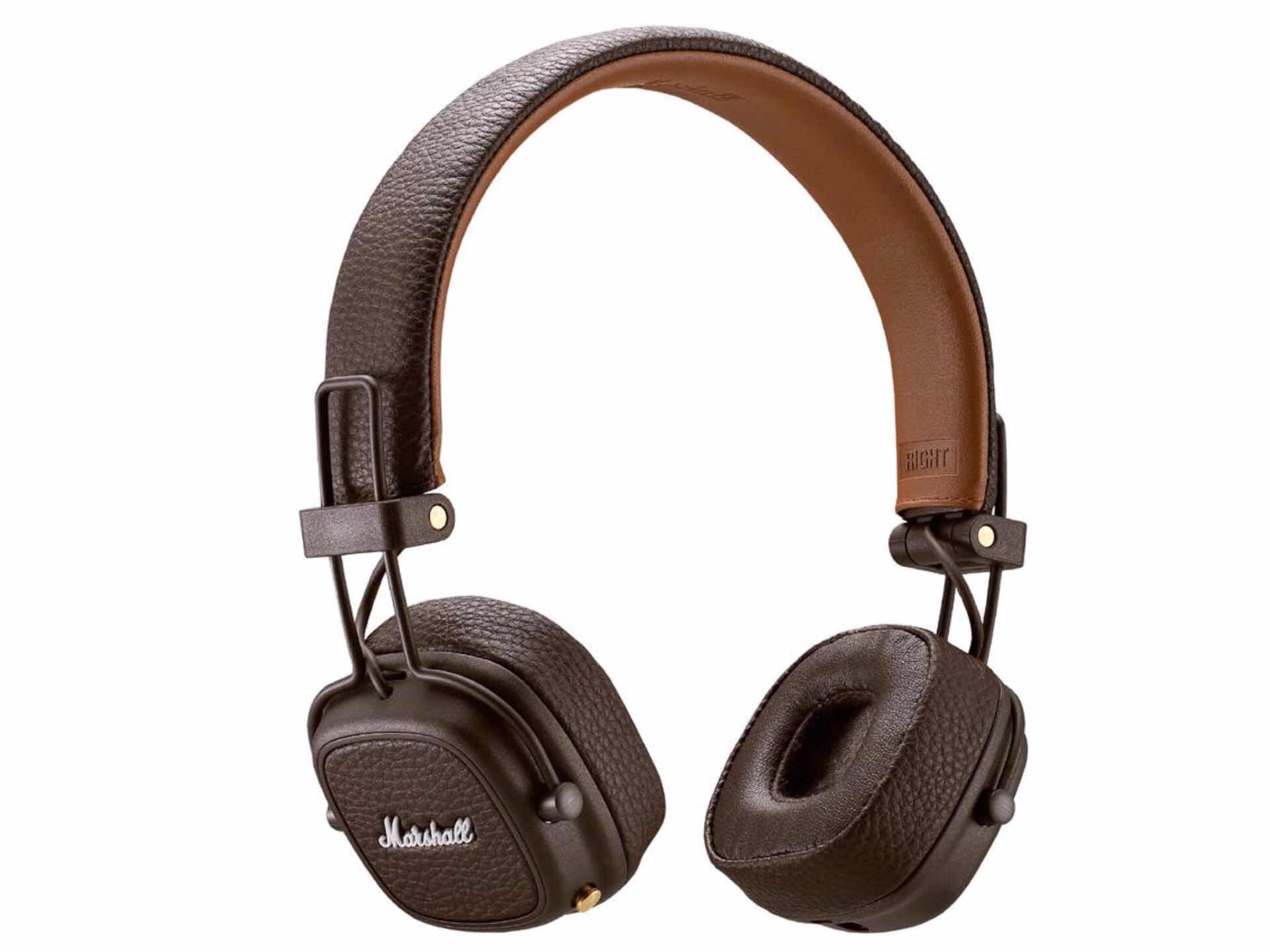 Marshall "Major III" Wireless On-Ear Headphones
Some people buy certain headphones for the audio quality. Others choose theirs more for fashion reasons. With Marshall's Major III wireless headphones, you don't have to compromise on either front.
On the visual appeal side, these on-ear cans sport stylish, square-shaped ear cups stamped with Marshall's signature logo, evoking the company's iconic amplifier design. They fall somewhere on the spectrum between vintage-looking and modern chic. They're pretty comfy to wear for extended periods too, thanks to their extra soft faux-leather earpads.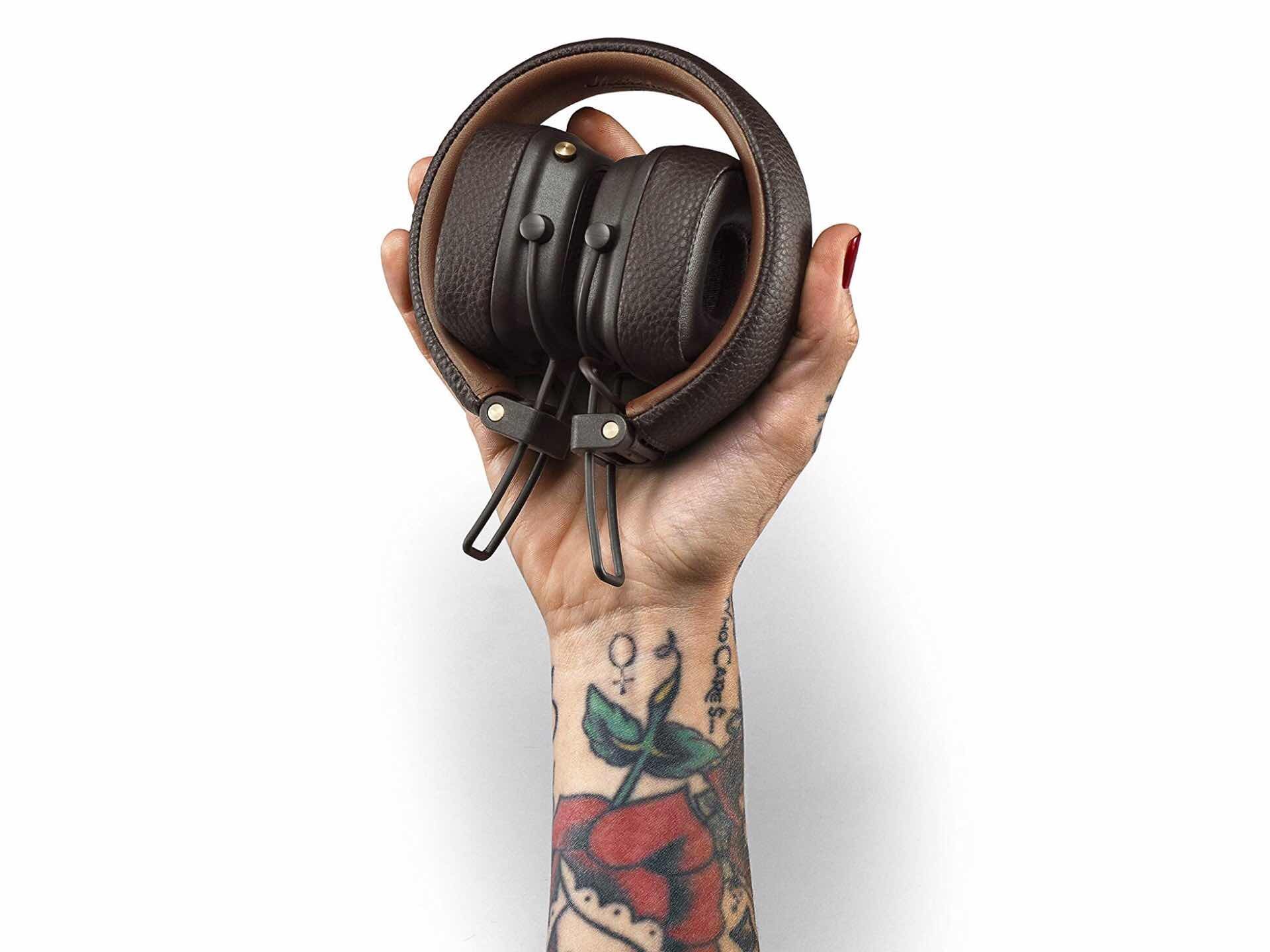 On the technical side, the Major IIIs contain 40mm drivers that offer clear highs and deep lows, lending themselves well to the crunchy guitars and thundering drums of rock music — that's Marshall's specialty, after all — but also do an admirable job when listening to hip-hop or just about anything else. Moreover, they employ aptX technology for high-quality, low-latency Bluetooth playback.
With an absolutely stellar battery life of 30+ hours, these headphones are some of the longest-lasting Bluetooth cans on the midrange market. And even if they somehow die on you, they've got a 3.5mm input for wired listening. A detachable coil cord is included. Recharging via the micro-USB port takes only a few hours to reach full.
Finally, I should mention the control knob built into right-side ear cup (pictured below, right). With it, you can play/pause/shuffle your music, adjust the volume, power the headphones on and off, and answer/reject/end incoming phone calls.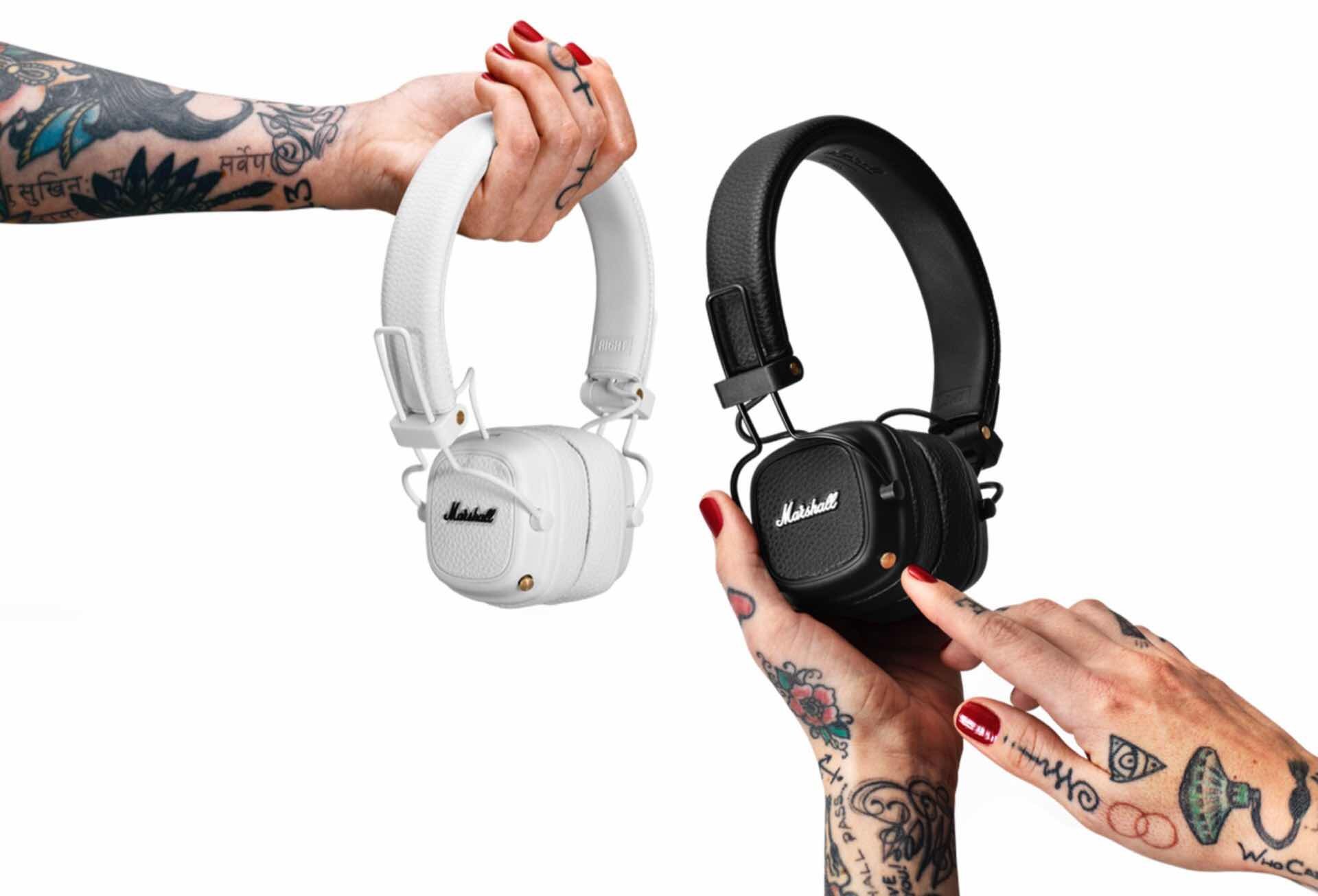 The Marhsall Major III headphones are $80 on Amazon and come in your choice of…