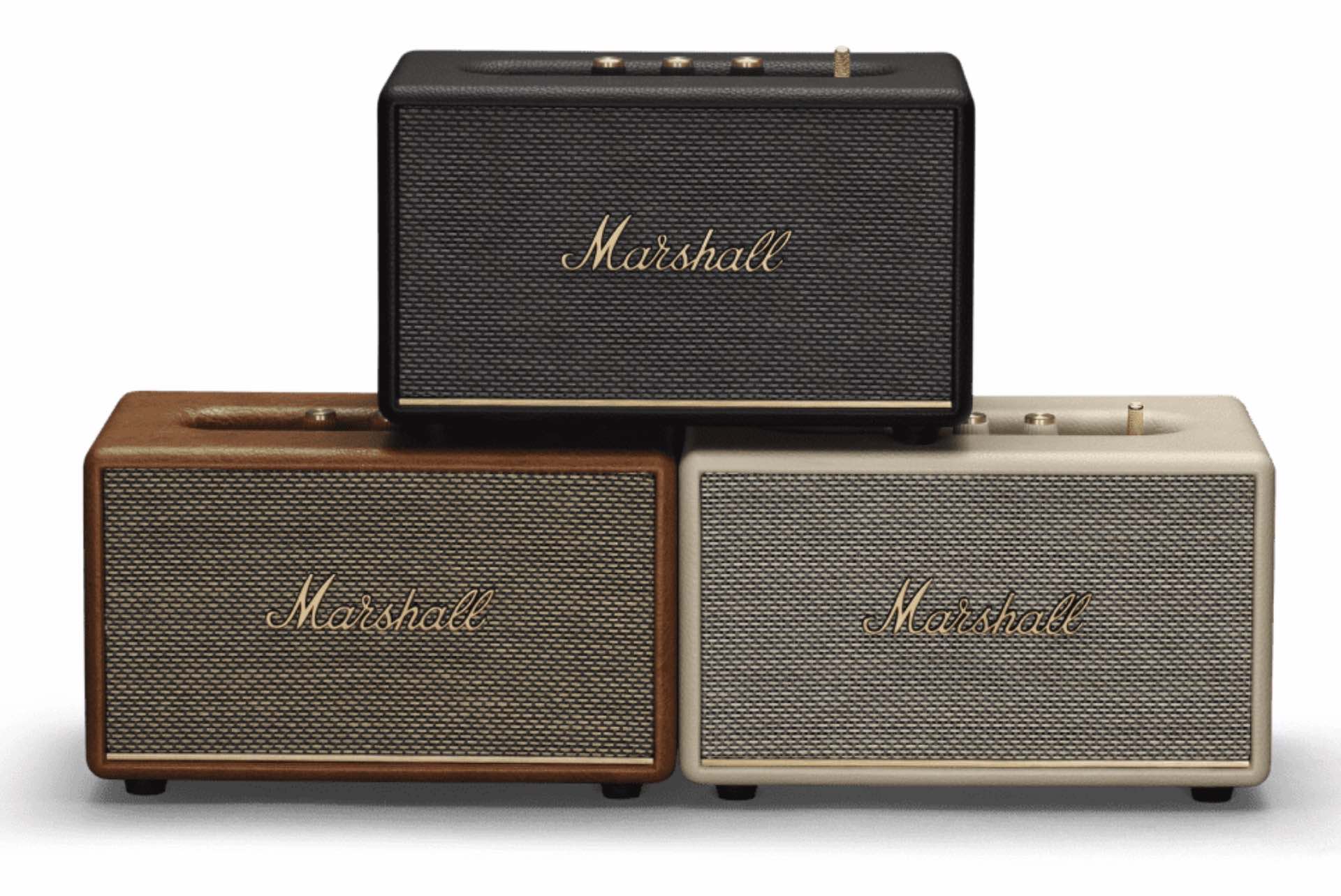 Marshall "Acton III" Bluetooth Speaker
About a month ago, Marshall released the follow-up to their Acton II Bluetooth speaker. That's right, it's the Acton III, and while it sports its predecessor's same classic guitar amp look — not a bad thing in our book — there are some noteworthy upgrades that set it apart.
Most notably, the company has re-engineered the speaker's audio experience to be more immersive and room-filling than ever, literally widening the soundstage by angling the tweeters outwards and incorporating updated waveguides. It seems like a small couple of upgrades, but they really make a noticeable difference.
Also new is something they call "Placement Compensation" which corrects for nearby reflective surfaces that may affect the sound. This works alongside the "Dynamic Loudness" feature to ensure your music always sounds great, even if you crank up the volume.
Whereas the Acton II had a button that could play/pause alone, the Acton III adds forward/backward track controls. They've even upgraded the Bluetooth connectivity from version 5.0 to 5.2
Get the Marshall Acton III Bluetooth speaker for $280 on Amazon.