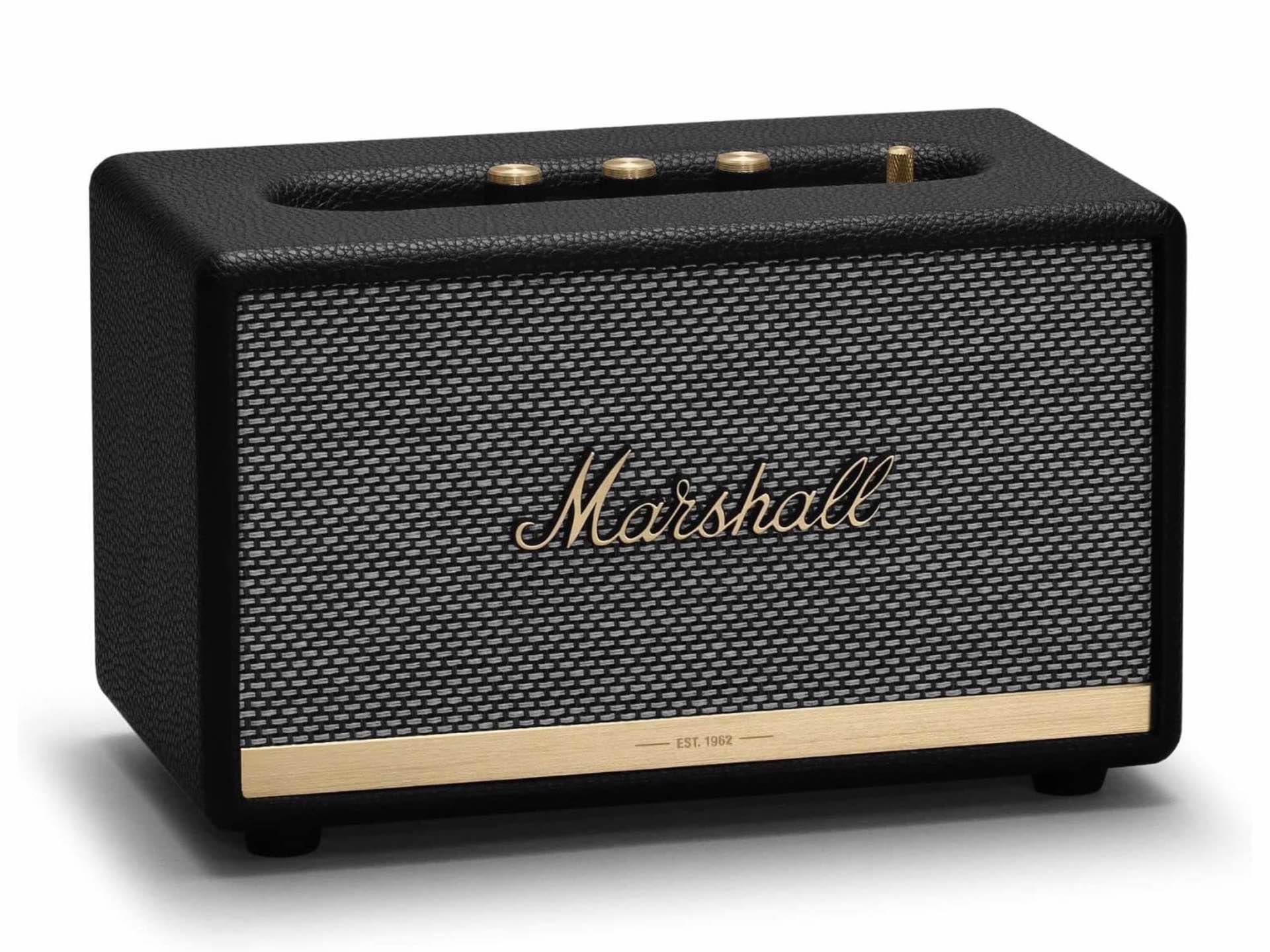 Marshall "Acton II" Portable Bluetooth Speaker
Similar to their "Emberton" model, Marshall's "Acton II" Bluetooth speaker rocks the company's classic amp style, drawing the attention of both the eyes and the ears as it delivers a powerful listening experience in a portable package.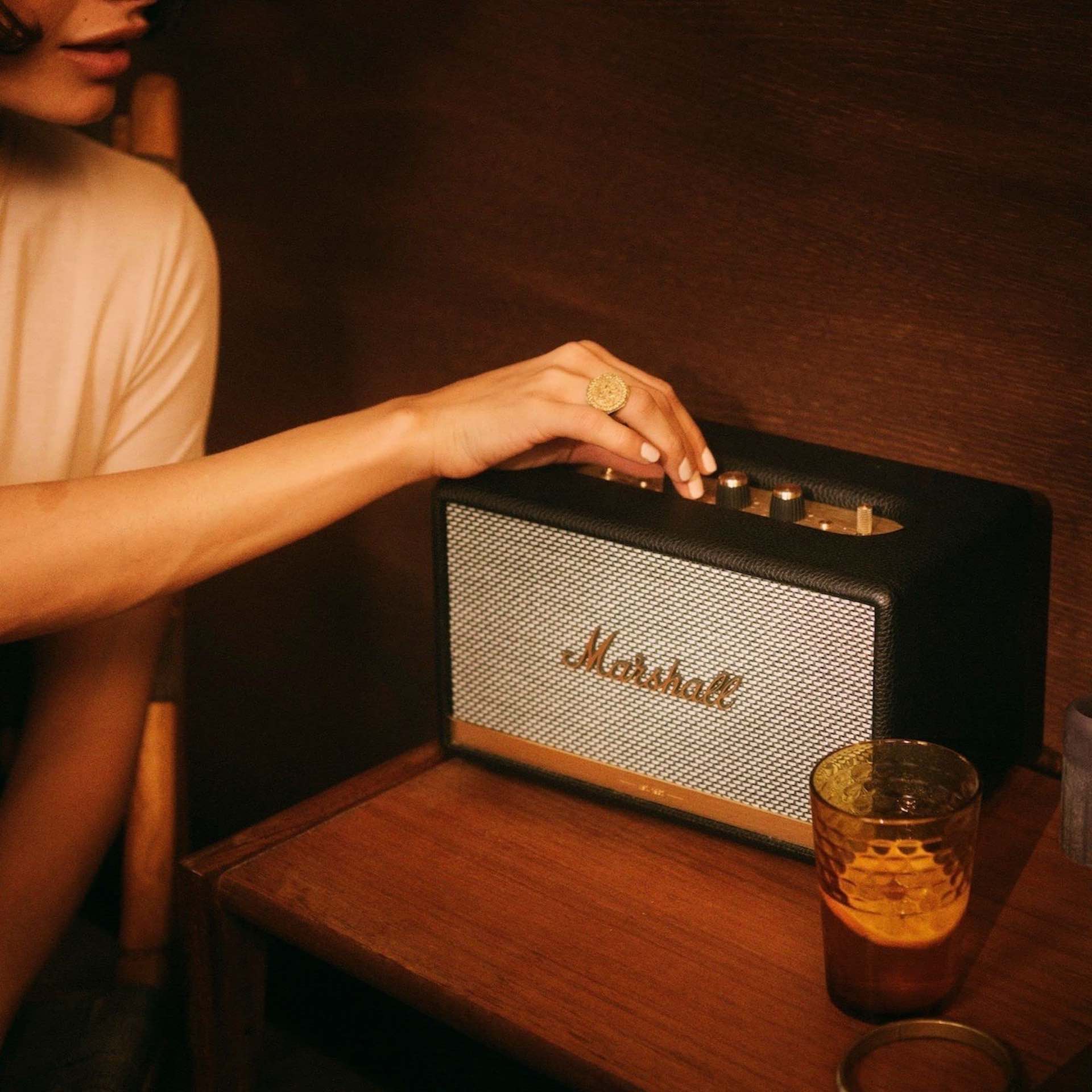 Inside the Acton II's wooden cabinet construction are three dedicated class D amplifiers that power dual tweeters and a subwoofer, the sound of which you can fine-tune to your liking thanks to the separate bass and treble adjustment knobs next to the volume dial on top of the unit.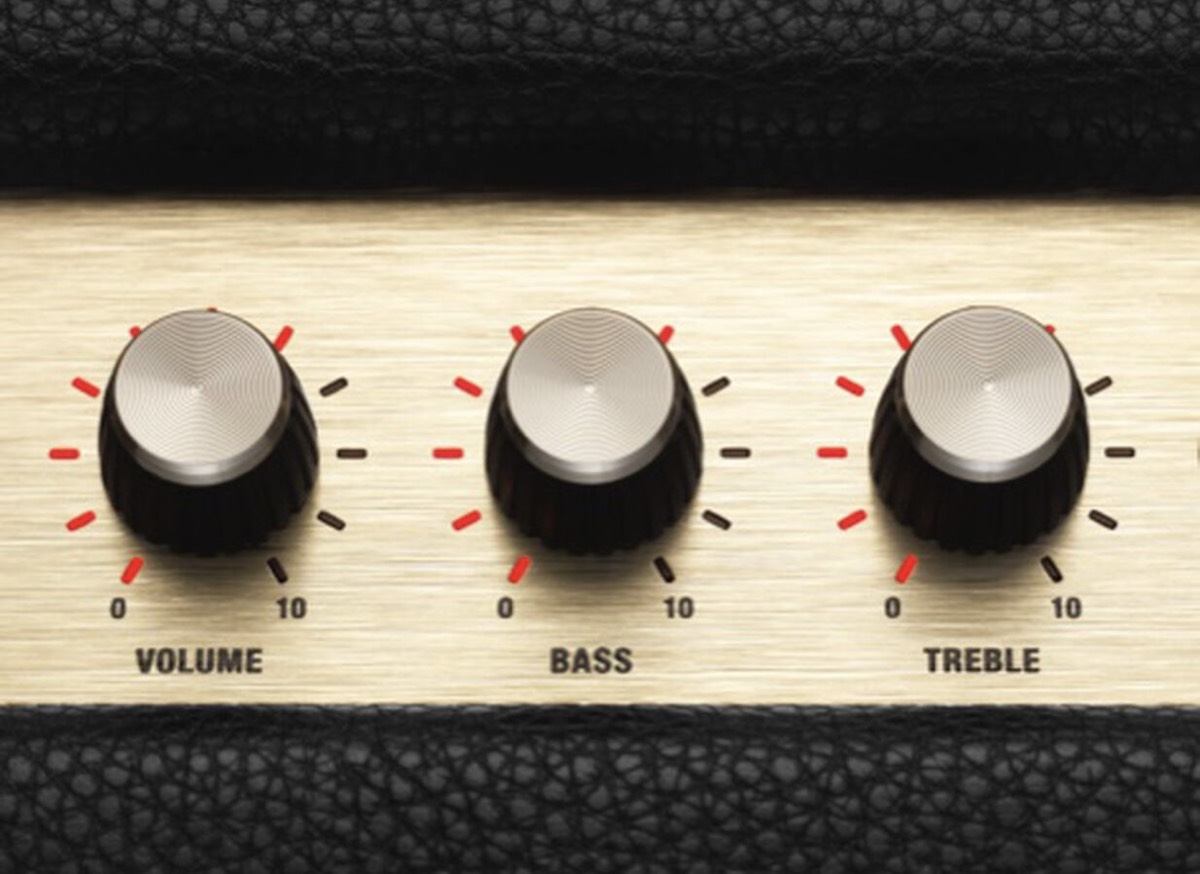 The speaker supports Bluetooth 5.0 connectivity for up to two devices at once, so you can take turns choosing songs with a buddy. There's also an AUX port in case you wanna go old-school.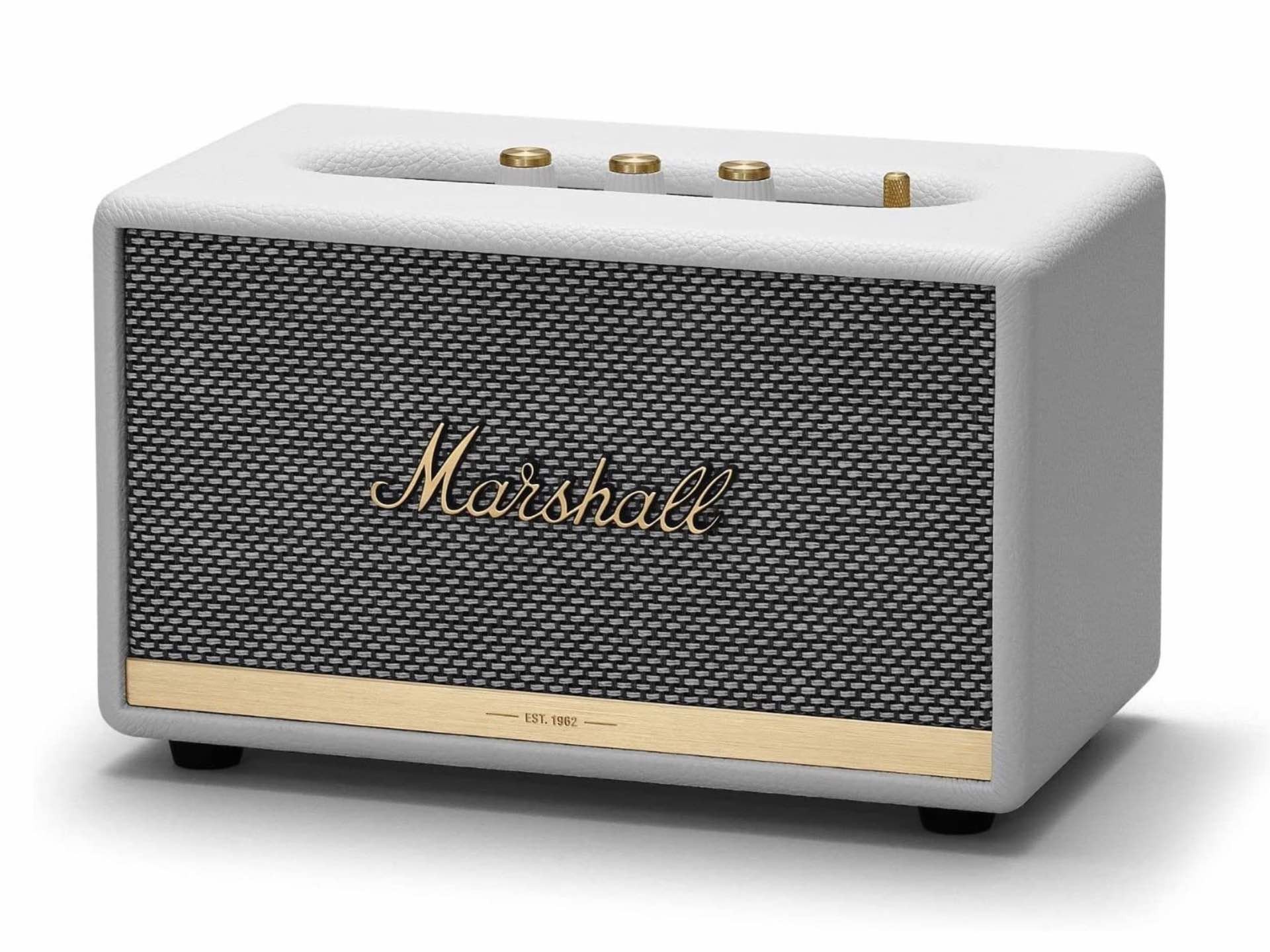 You can get this stylish portable speaker on Amazon in your choice of black ($226) or white ($280). If you need even more sound, check out the mid-sized Stanmore II ($315) or the large Woburn II ($550). You can see a comparison of all three here.