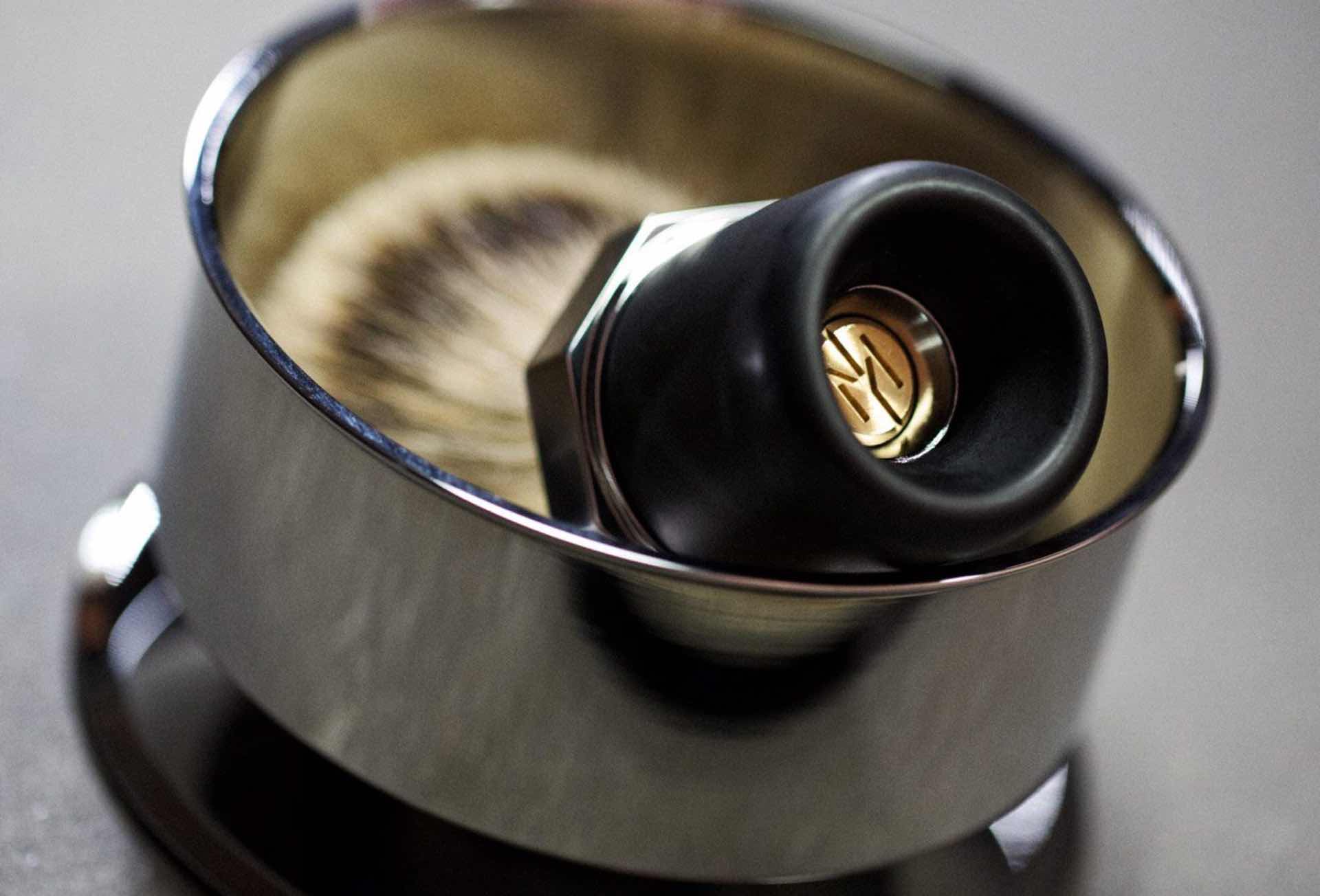 Marram Co. Brush & Bowl Shaving Set
A luxurious shave starts with first-class implements. It's only natural to focus on acquiring a fine razor, but let's not forget about the other tools of the trade. Marram Co.'s handsome Brush & Bowl Set will help round out your shave kit and make you the envy of your house guests.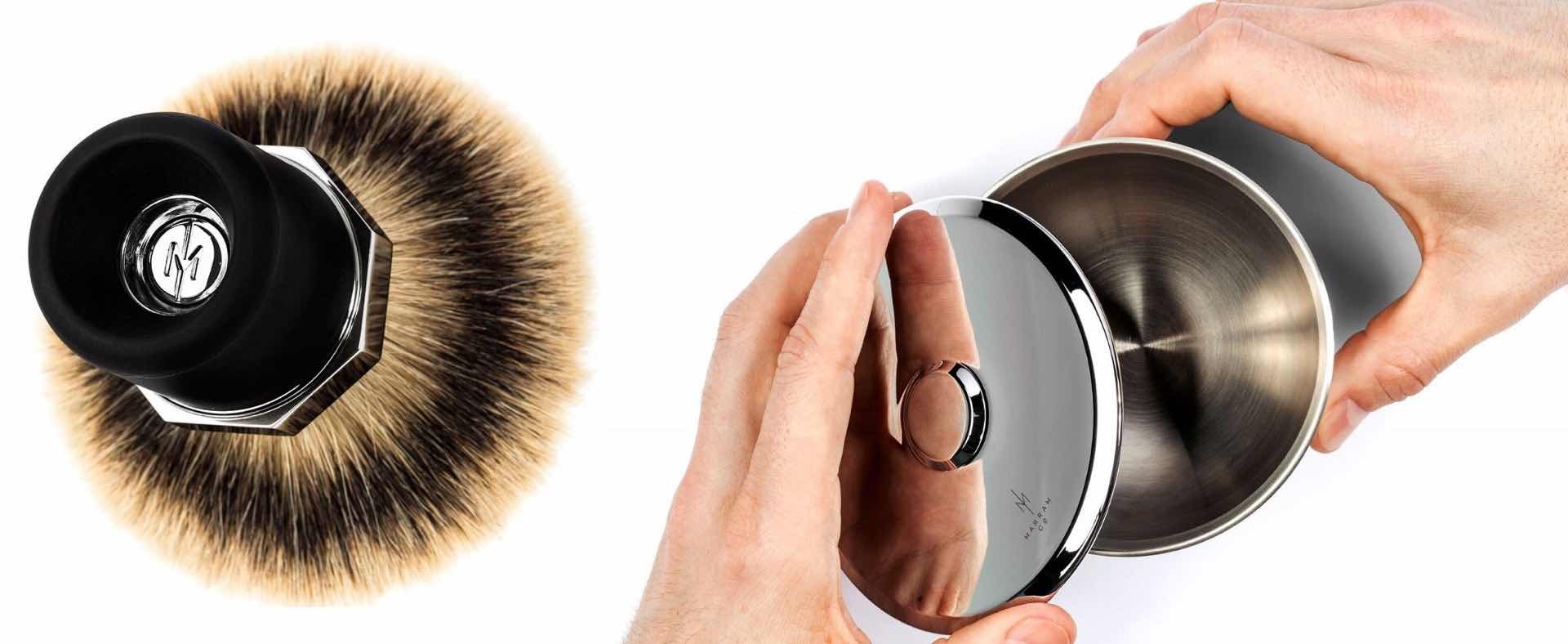 As the name implies, this set is a two-piece affair that includes:
The Brush — A weighty, sturdy tool made from solid brass and plated in ammunition-grade chrome, with a handle finished in high-grade black rubber for excellent grip, even when wet. The soft bristles are made of silvertip badger hair, so you know you're in for a treat every time you shave.
The Bowl — This tall, uniquely shaped bowl not only fits well in the hand, it's also made from two layers of metal: The outer layer is spun from solid brass before being chrome-plated with a high-gloss finish, while the inner dish is brushed in a way that creates lather-maximizing friction with the brush.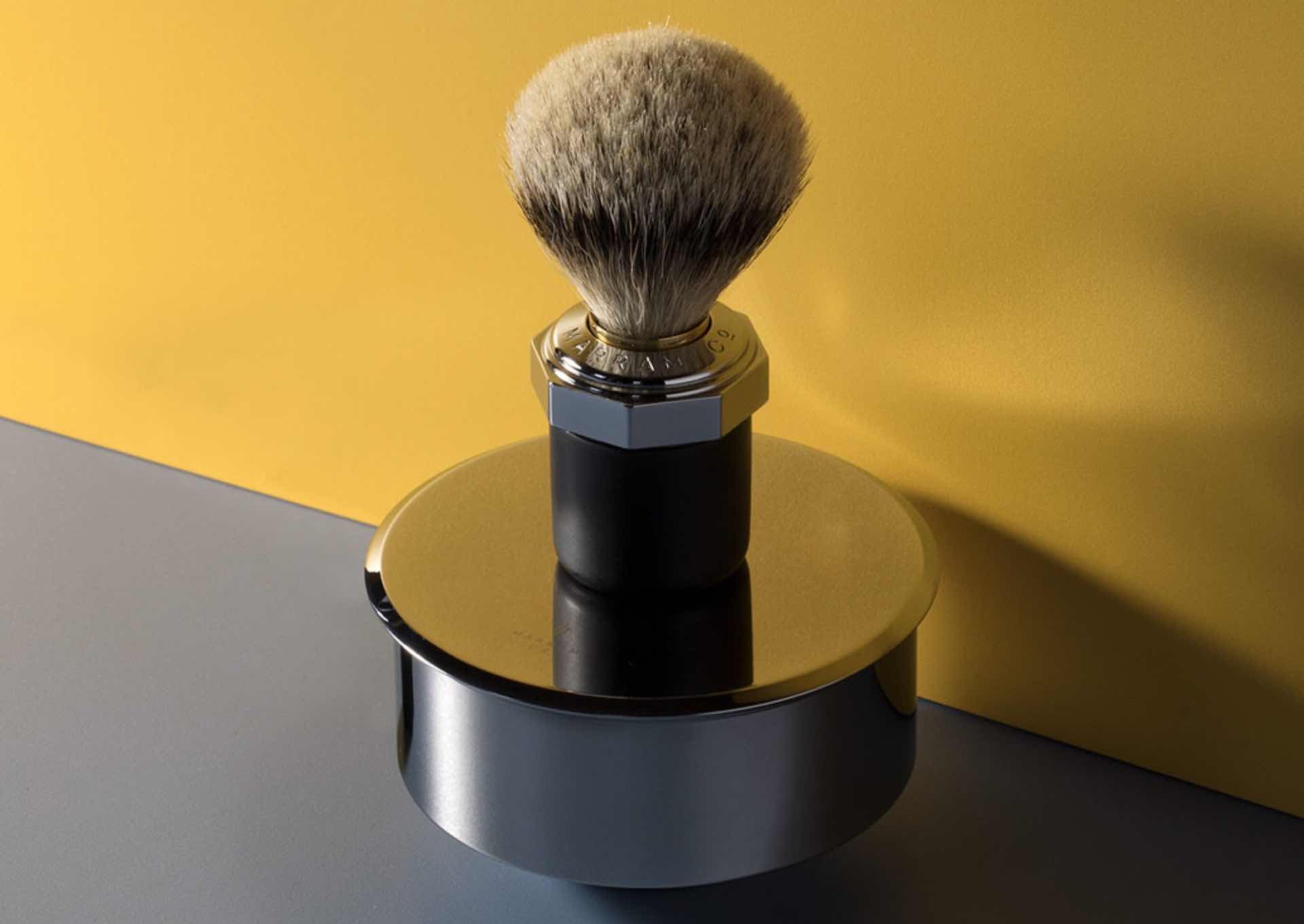 When you're not using the set, the brush docks perfectly onto the bowl lid via the circular notch in its middle, creating a kind of sharp, statuesque look wherever you store it. And lastly, the brush comes in your choice of brass or chrome finish.
Get the set for £175 (~$225 USD) at Marram Co.