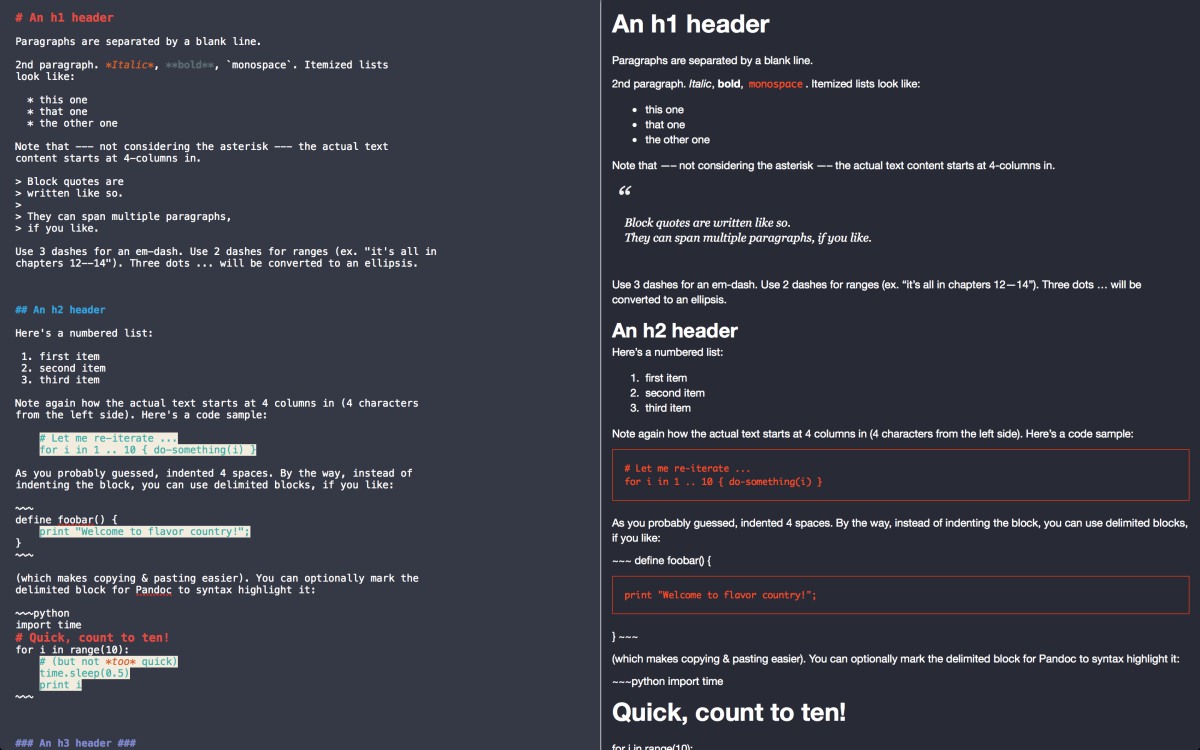 MarkDrop
MarkDrop is a new text editor for Mac OS X (10.8 and above) that combines Markdown with Droplr for easy sharing and storage.
The left pane, with its monospaced text and format-highlighting, is where you'll do your writing. The right hand pane provides a real-time preview of your Markdown output. Once you've composed something in MarkDrop, it can be saved directly to your Droplr account, previewed in a browser, or shared via a Droplr link. You can also save your documents locally, or export them as HTML or PDF.
MarkDrop is available on the Mac App Store for $4.