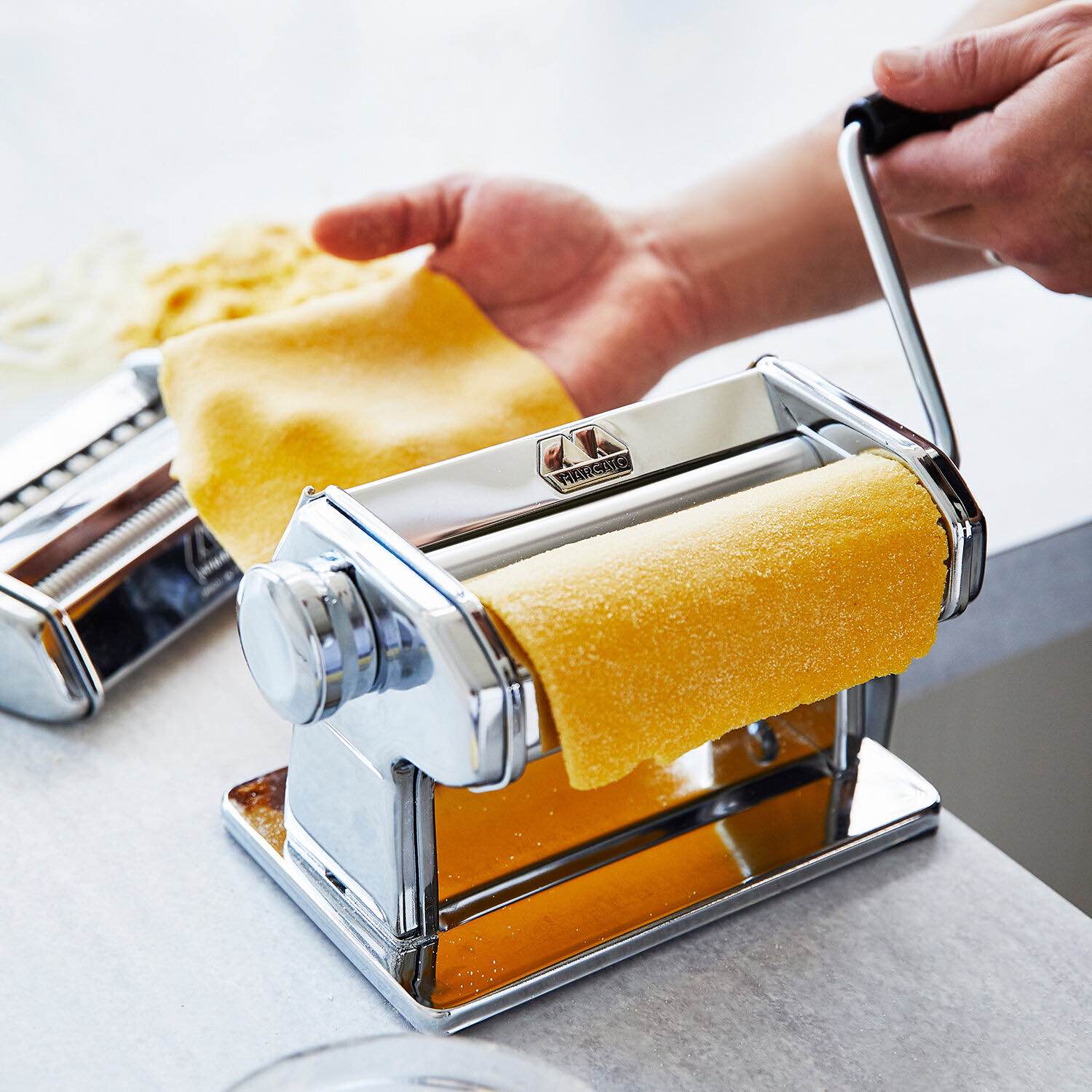 Marcato Atlas 150 Hand-Crank Pasta Machine
If there's a silver lining to be found at all during this awful coronavirus pandemic, it's that people doing the right thing and isolating themselves at home, now in desperate need of ways to fill their days, are beginning to discover the joys of learning rustic, old-world cooking techniques — for example, baking bread and making pasta.
In the latter case, having a pasta machine clamped onto your kitchen counter makes the process of rolling and cutting pasta dough a breeze, and the Marcato Atlas 150 in particular is a real pleasure to use. It's not dubbed the "Ferrari of the pasta machine world" for nothing.
Made in Italy from high quality chrome-plated steel for durability and easy cleaning, the time-tested Atlas 150 makes three pasta shapes out of the box — lasagna (maximum sheet width of 150mm), fettuccine (6.5mm-wide ribbons), and tagliolini (1.5mm-wide noodles) — with a thickness between 0.6mm (paper thin) and 4.8mm (chunky boi), which is quickly set with the 10-position adjustment knob.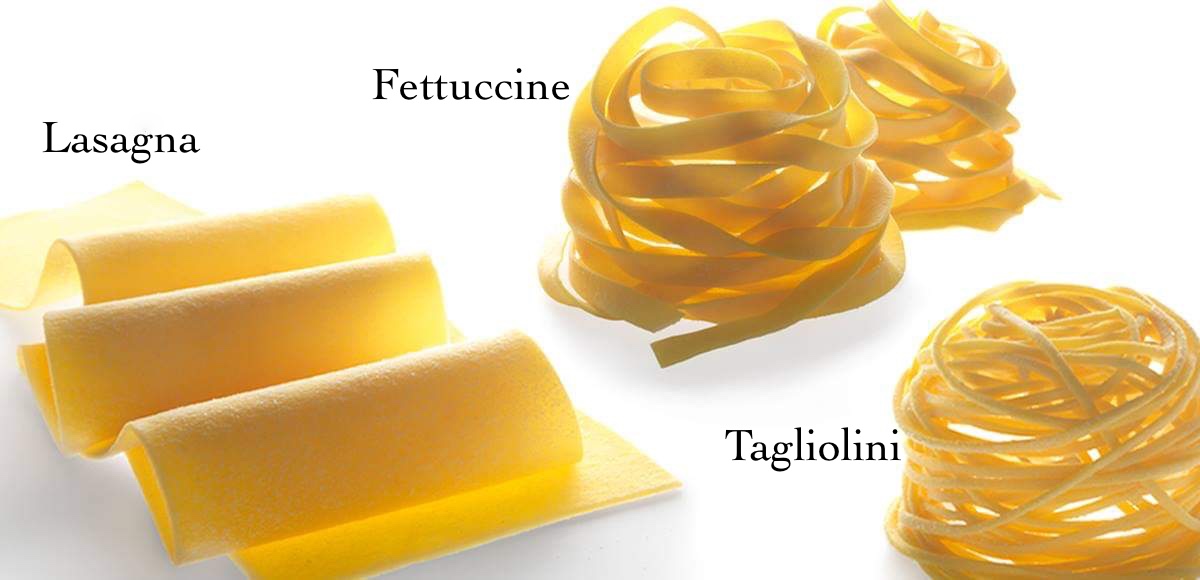 However, with the addition of optional attachments (sold separately), you open up a whole world of other pastas: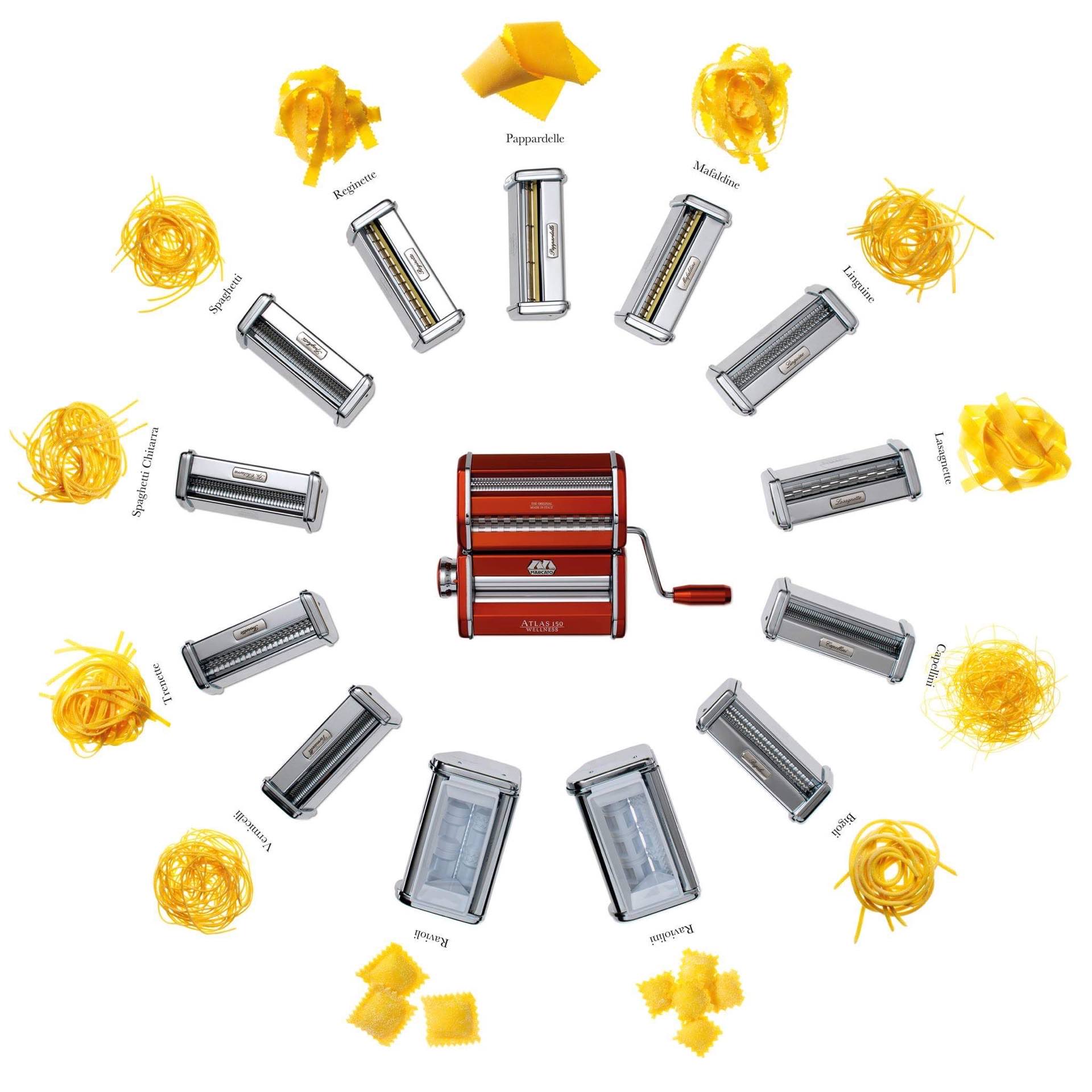 You can also opt for an electric drive motor attachment to make operation even easier, if hand-cranking isn't your style. In any case, the Atlas 150 consistently and precisely produces textured pasta that cooks evenly and absorbs sauce better than the prepackaged stuff. The company has been making this machine for generations, so you'd better believe they know what they're doing.
The Atlas 150 comes in a range of colors to look beautiful in any kitchen: