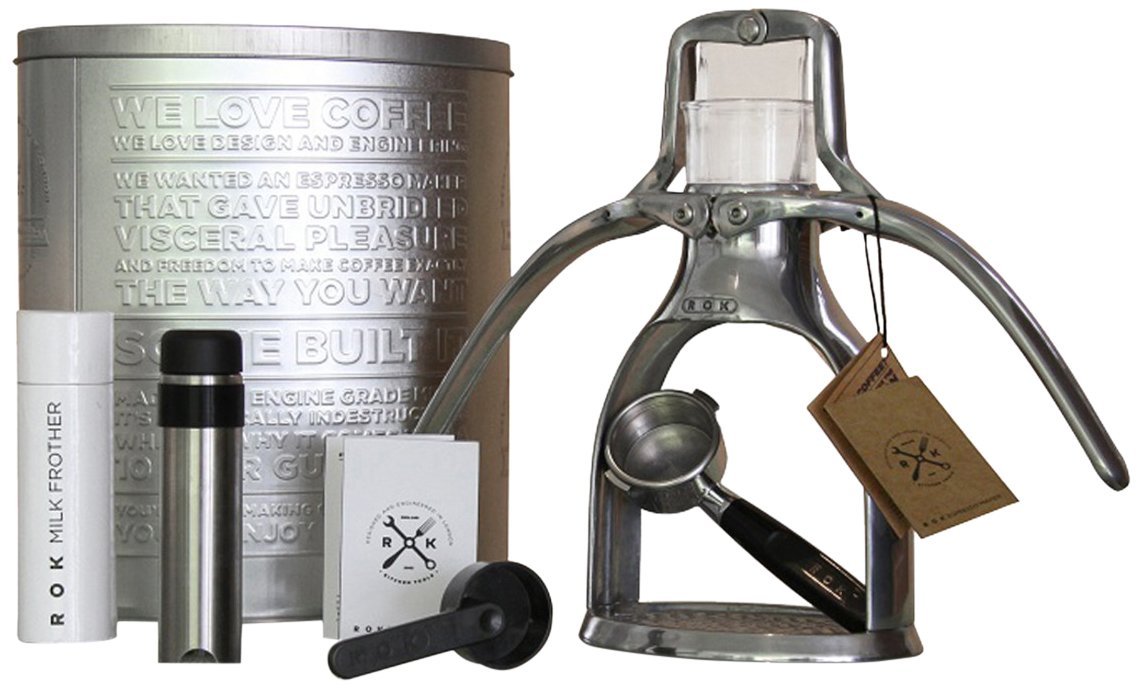 ROK Presso Manual Espresso Maker
The ROK Presso Manual Espresso Maker is unique in a few ways. The first is that it doesn't require electricity. This makes it a perfect device if you live in an area prone to harsh winter weather. You shouldn't let a simple power outage get in the way of a nice cup of espresso.
The second unique feature is that it's in a polished metal frame. You can forget about having molded plastic on your espresso maker. It comes in a reusable storage tin. It also includes a measuring spoon and a detachable double-shot spout. With a ten year warranty, this machine will be in your kitchen for years to come.
Get it on Amazon for $189.99.