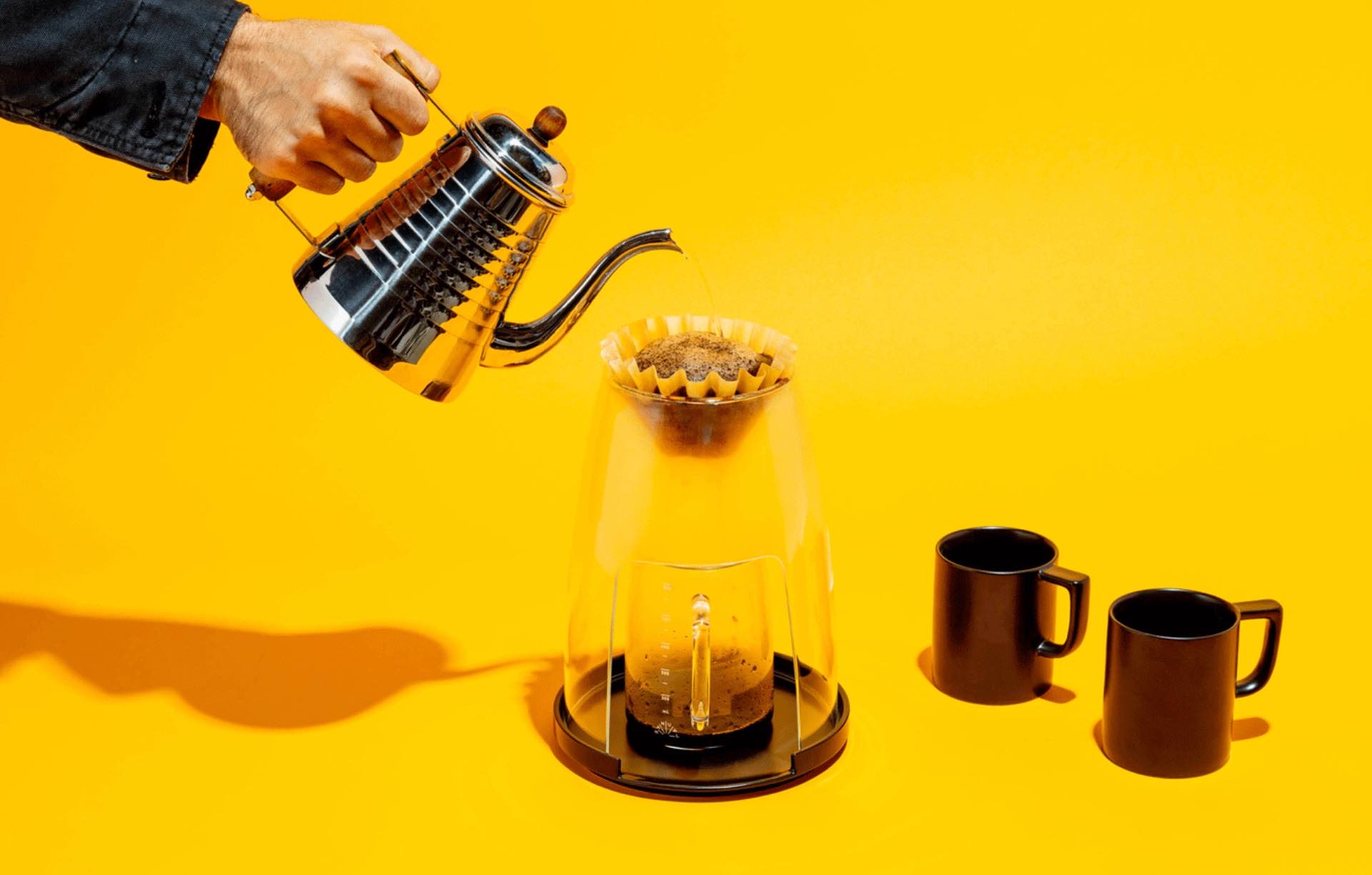 Pre-order the Manual Coffeemaker Nº4
This past October, to celebrate the fifth anniversary of the original Manual Coffeemaker Nº1 — and following hits like the Manual Coffeemaker Nº3 and Manual Cocktail Collection — Chicago designer Craighton Berman took to Kickstarter once again with the Coffeemaker Nº4 pour-over brewer.
That project unfortunately did not meet its funding goal, but that didn't stop Berman from moving forward with the manufacturing independently. And now, as of April 5th, 2020, the Coffeemaker Nº4 has finished production and can be pre-ordered from the Manual site at a discounted price.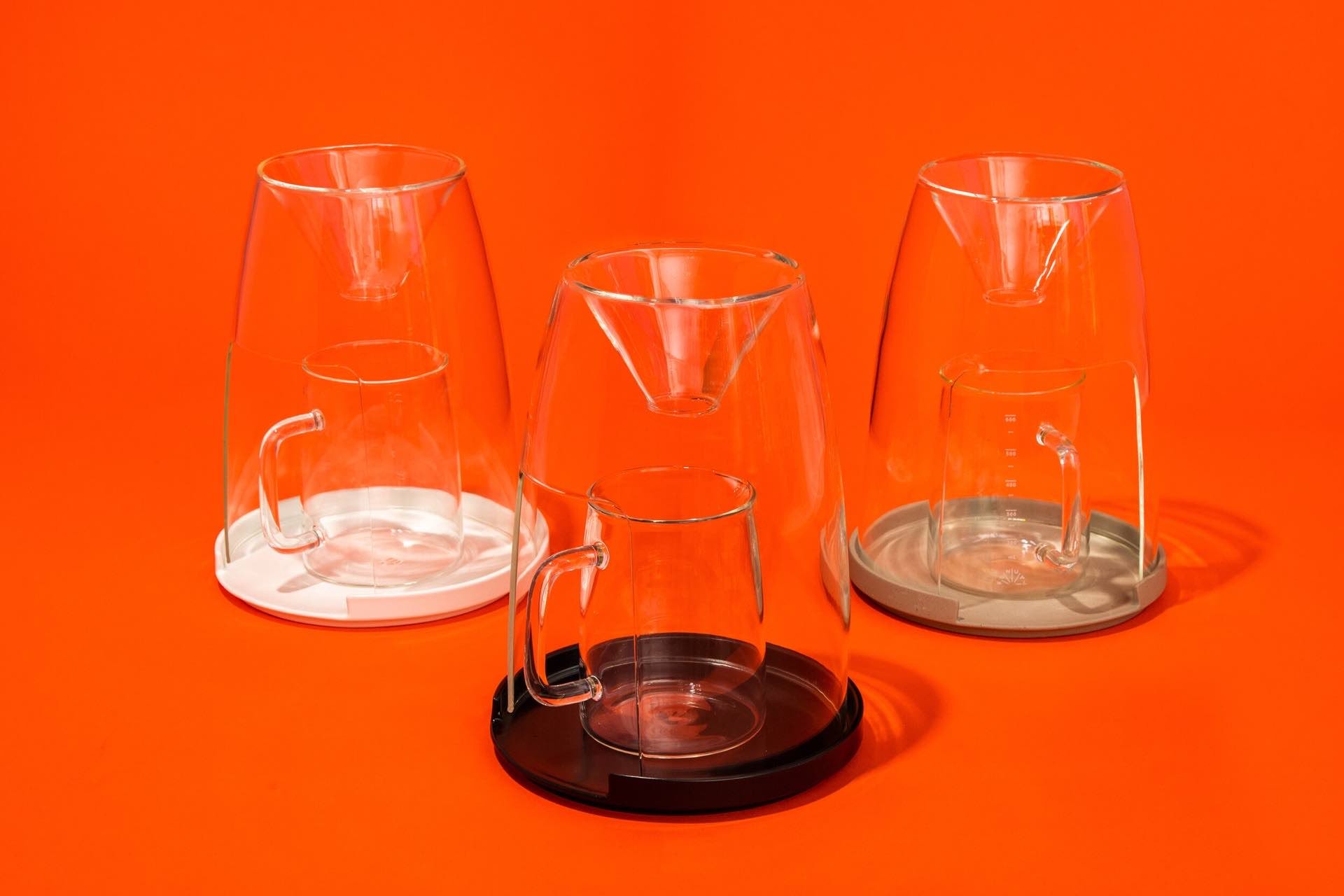 If you're wondering at this point what the Coffeemaker Nº4 even is, it's essentially a refined version of both the Nº1 and Nº2 models, except instead of coming with a wooden or bamboo base, the Nº4 sits atop a ceramic plate (in matte white, matte black, or stoneware) that's been glazed to be impermeable to water drips, and is dishwasher-safe besides.
From their separate info page:
Nº4 is the latest iteration of our signature Manual Coffeemaker—the defining design gesture of which has always been the hand-crafted sculptural borosilicate glass dome. This cloche transforms from clear to translucent with the steam of brewing.

[…]

In a world focused on speed and convenience, the act of preparing coffee manually is a chance to truly slow down and enjoy the moment. As you master manual brewing, the ritual of preparing coffee becomes just as pleasurable as drinking it. Manual Coffeemaker was designed to celebrate this ritual of daily craft.
The Nº4 is not only sculptural in appearance but practical in use, able to be used with either cone or wave filters. It also includes a serving carafe with measurement markings so you can accurately brew a single cup or enough to share.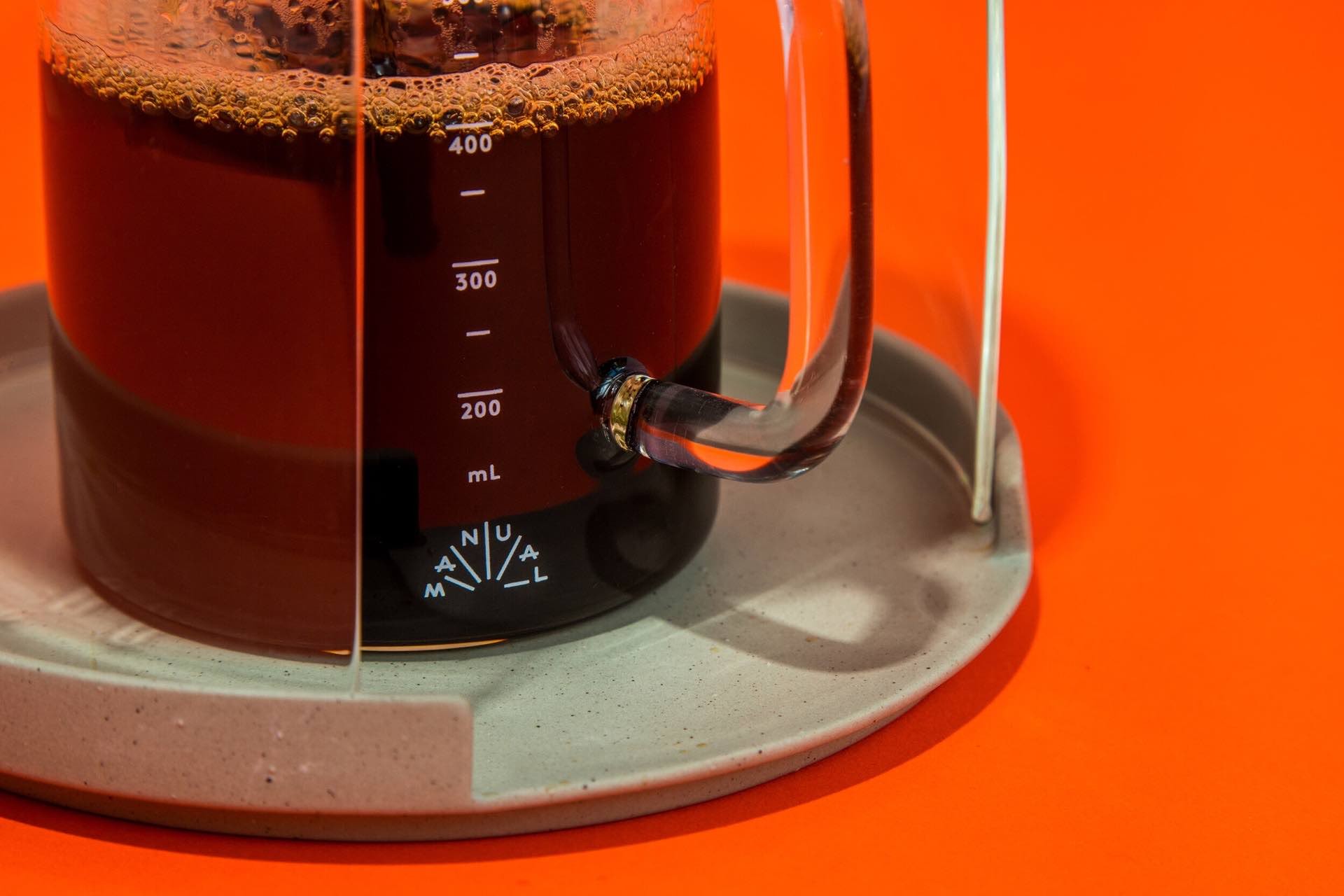 Manual currently hopes to begin shipping the Nº4 in May 2020 — pending any delays due to the COVID-19 coronavirus — and you can pre-order it for $95 (down from $130).