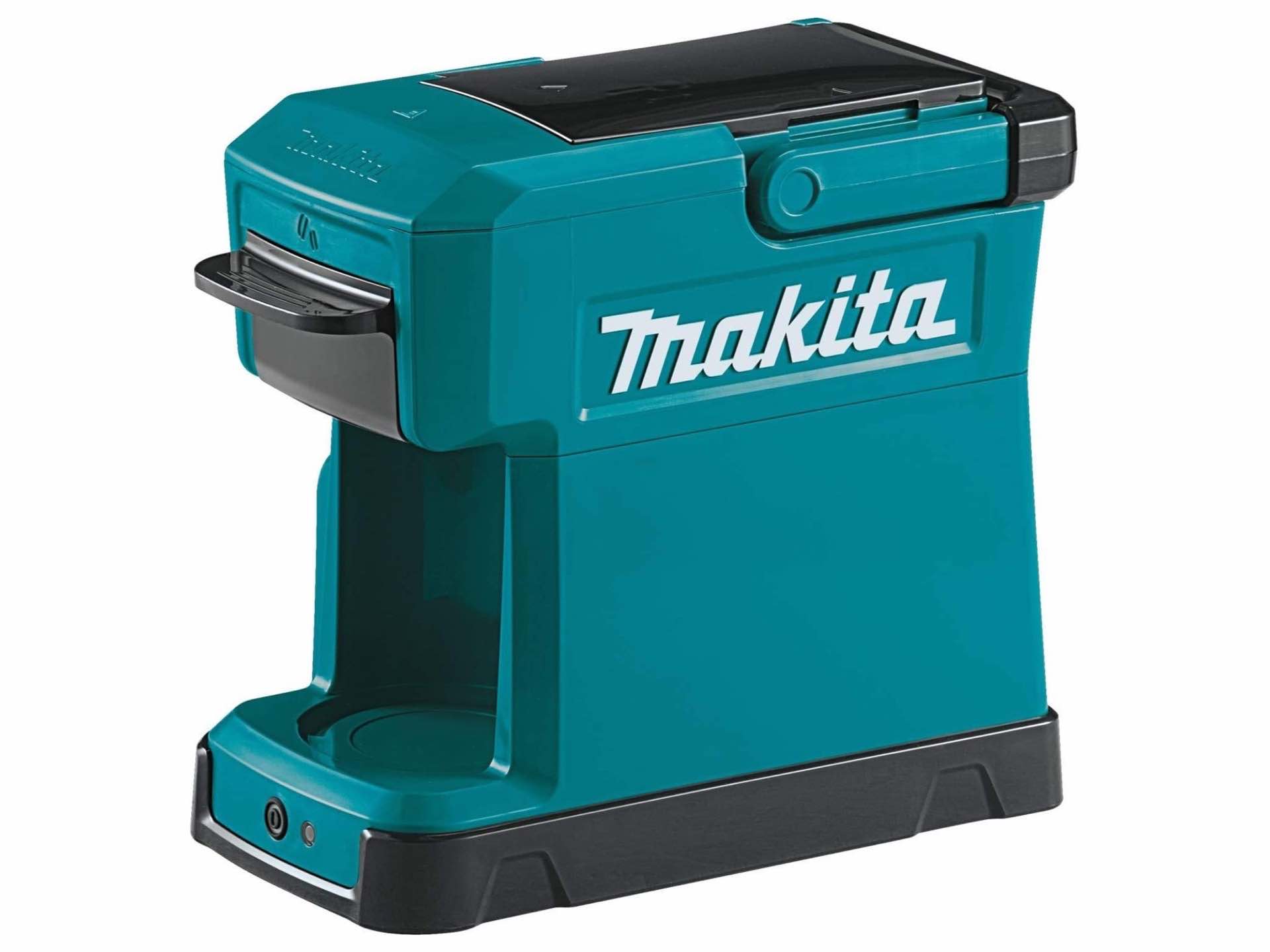 Makita Lithium-Ion Cordless Coffee Maker
You might know of Makita from their well made power tools, but you may not know that they also have a coffee maker that's designed to run off the same type of lithium-ion cordless driver batteries — namely, the company's own 18V LXT battery or their smaller 12V max CXT one. (The batteries are sold separately though, so keep that in mind.)
Depending on the battery you use, this machine can brew 2 or 3 five-ounce cups of hot coffee on a single charge, making it an excellent way for you and/or a companion to enjoy some fresh joe on a weekend camping trip, or while you're RV boondocking out on BLM land, or even on a job site where there are Makita tools/batteries laying around.
You can use ground coffee or single-serve coffee packs with this machine, so the convenience factor is there, and it includes a small stainless mug. There's even a carry handle for easy portability.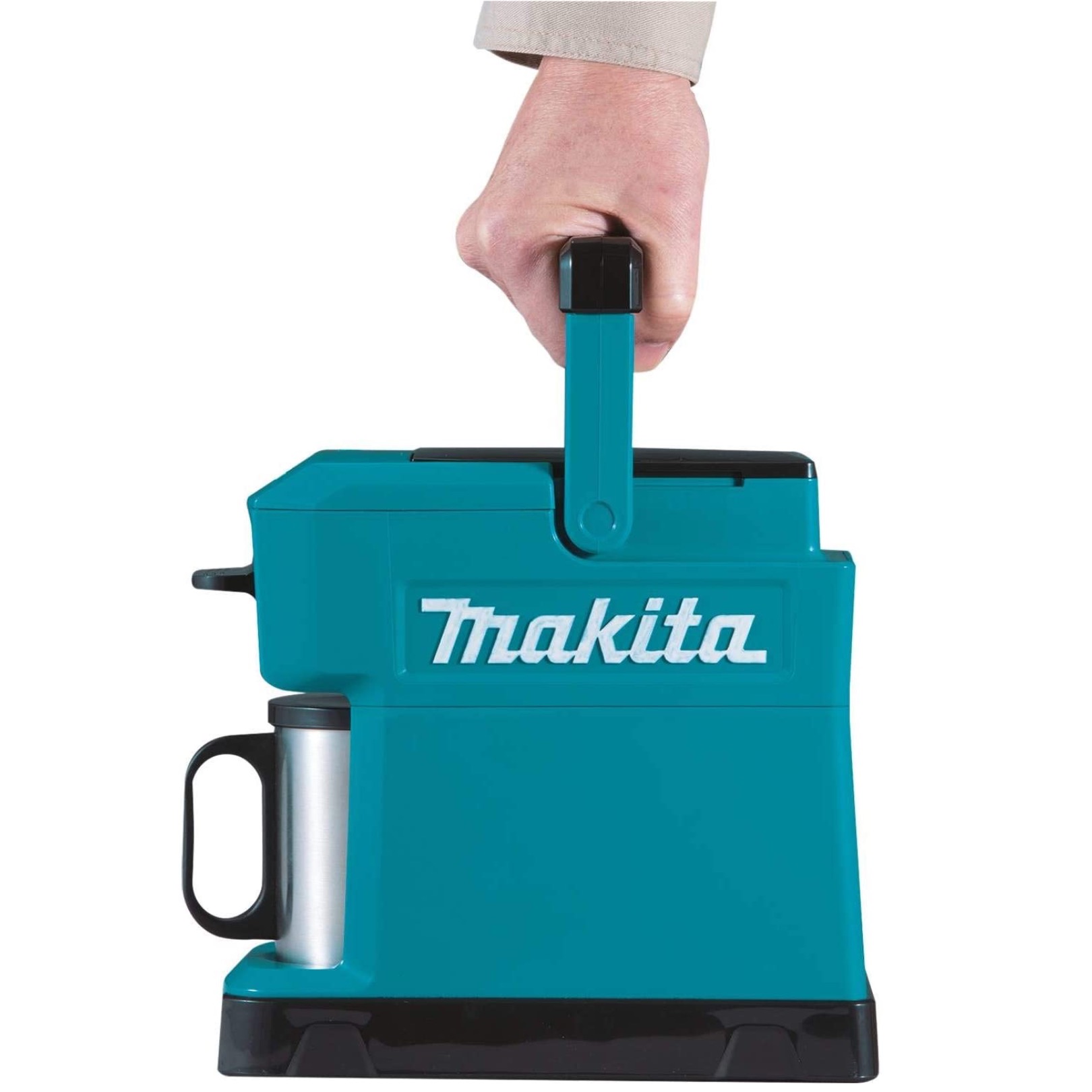 Just know that each brew takes about 4 or 5 minutes, so it is a bit slower than some machines out there.
Get the Makita coffee maker for $109 on Amazon.