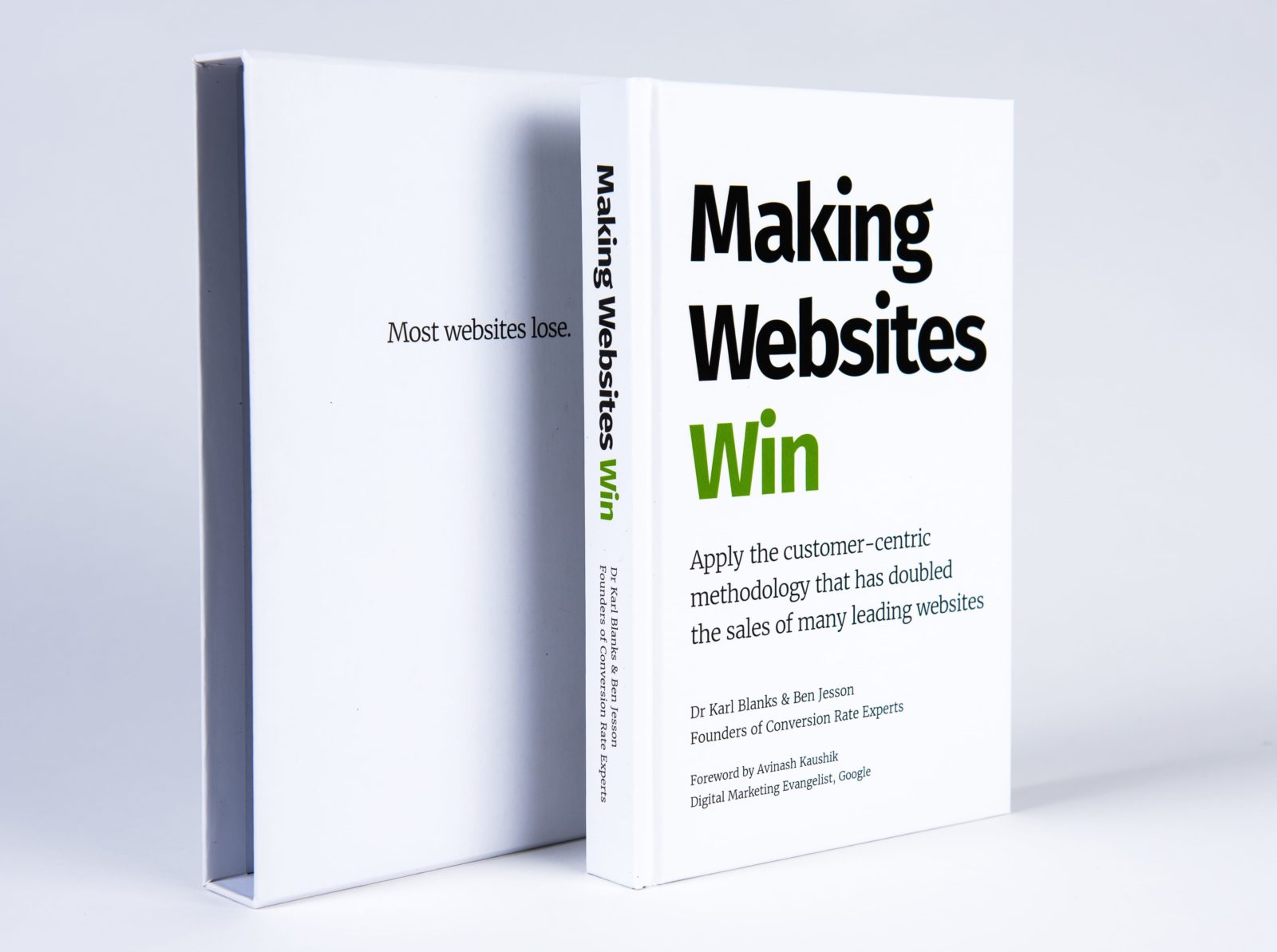 'Making Websites Win' by Dr. Karl Blanks and Ben Jesson
For a book about web marketing and conversion rates, Making Websites Win by Karl Blanks and Ben Jesson — founders of the Conversion Rate Experts agency — is surprisingly fun and delightful. These guys know a ton about creating effective, data-driven websites that will help grow your business and, y'know, turn a profit.
The book's premise is that most website design is done wrong, and it's probably already hurting your business. You could be putting out some of the greatest content on the internet, but that alone won't necessarily convert visitors into subscribers and customers.
How can you know what will work and what won't? Well, that's where this book comes in.
Blanks and Jesson take a more scientific, nitty-gritty approach to web design and content creation, urging the importance of measuring and testing everything over doing guesswork or simply "trusting your gut" (which is probably wrong half the time anyway) when it comes to your own ideas.
Here's our editor-in-chief Shawn Blanc on what he's taken away from Making Websites Win:
There are many advantages to having a process for testing your ideas — one of which is that it will save you the mental energy of having to choose if you should or should not implement an idea.

With a process for testing, it means that when you have a good idea, you can simply test it to see if it's better than what you already have. This (a) saves a LOT of emotional and relational energy, and (b) it ensures that things which work are kept and things which do not work are discarded, instead of just assuming every new idea is a good idea that will move you toward your goal.
If you're tired of throwing ideas at the wall to see what sticks, and your business is getting nowhere because of it, Making Websites Win will be an invaluable resource for you.
Get the book in these formats: