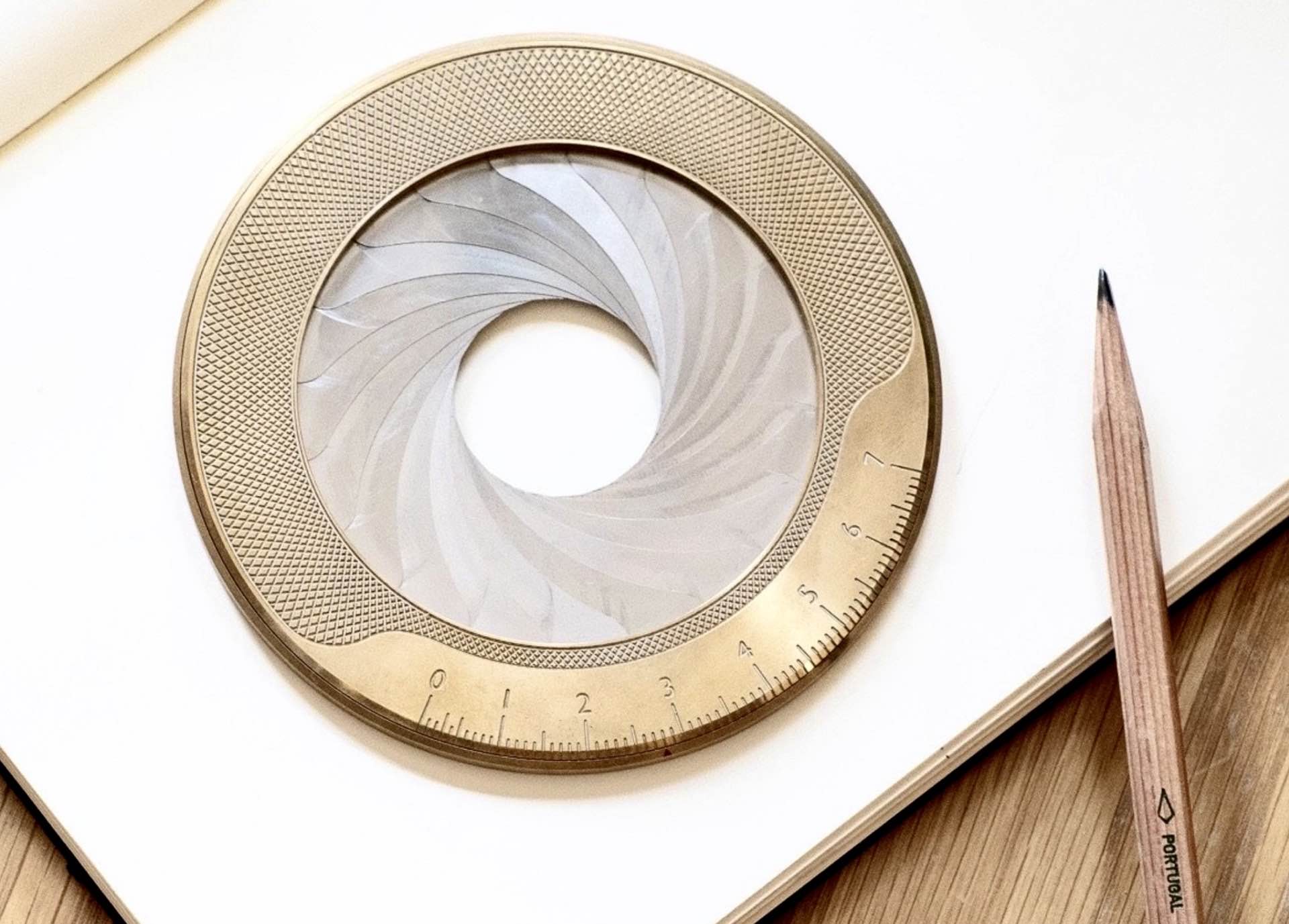 Makers Cabinet "Iris" Brass Drawing Compass
We've always loved nicely made tools that do one thing well, and the "Iris" drawing compass by Makers Cabinet is a worthy member of that club. This nifty drafting tool is the perfect way to draw and measure circles between 3–70mm in diameter, adjustable by simply rotating the rings to open and close its aperture mechanism.
It's a bit like setting the F-stop on a camera lens:
Unlike a drawing compass, the Iris doesn't have to be held perfectly in place to do its job, nor does it leave pinprick holes all over your pages. You also get to use any drawing implement you like with it.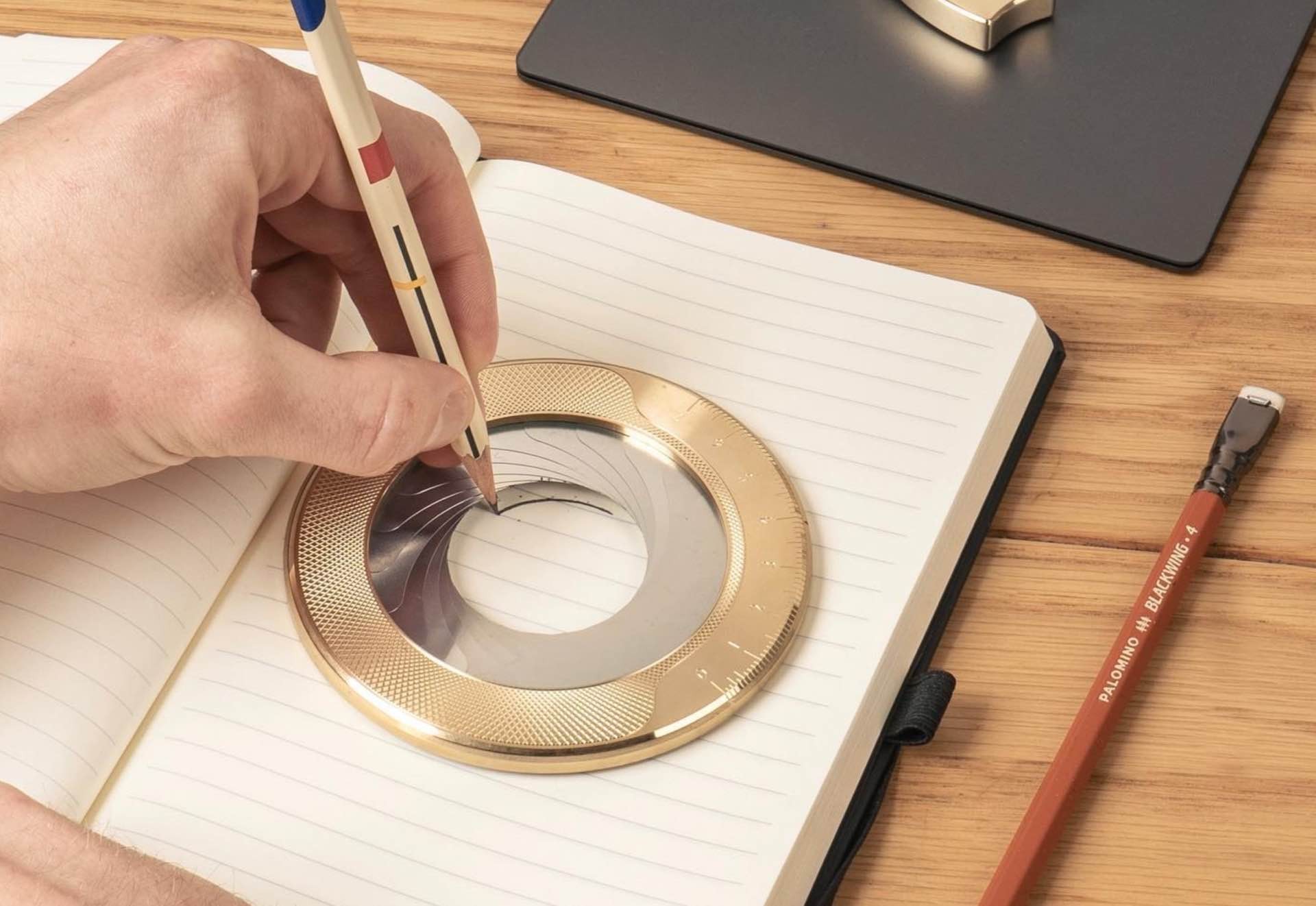 The Iris' body is made from solid machined brass and sports corrosion-resistant stainless steel leaves, so you know this tool was built with longevity in mind. The brass in particular will develop quite a patina with time and use, and the knurled pattern on top keeps it from slipping under your fingers.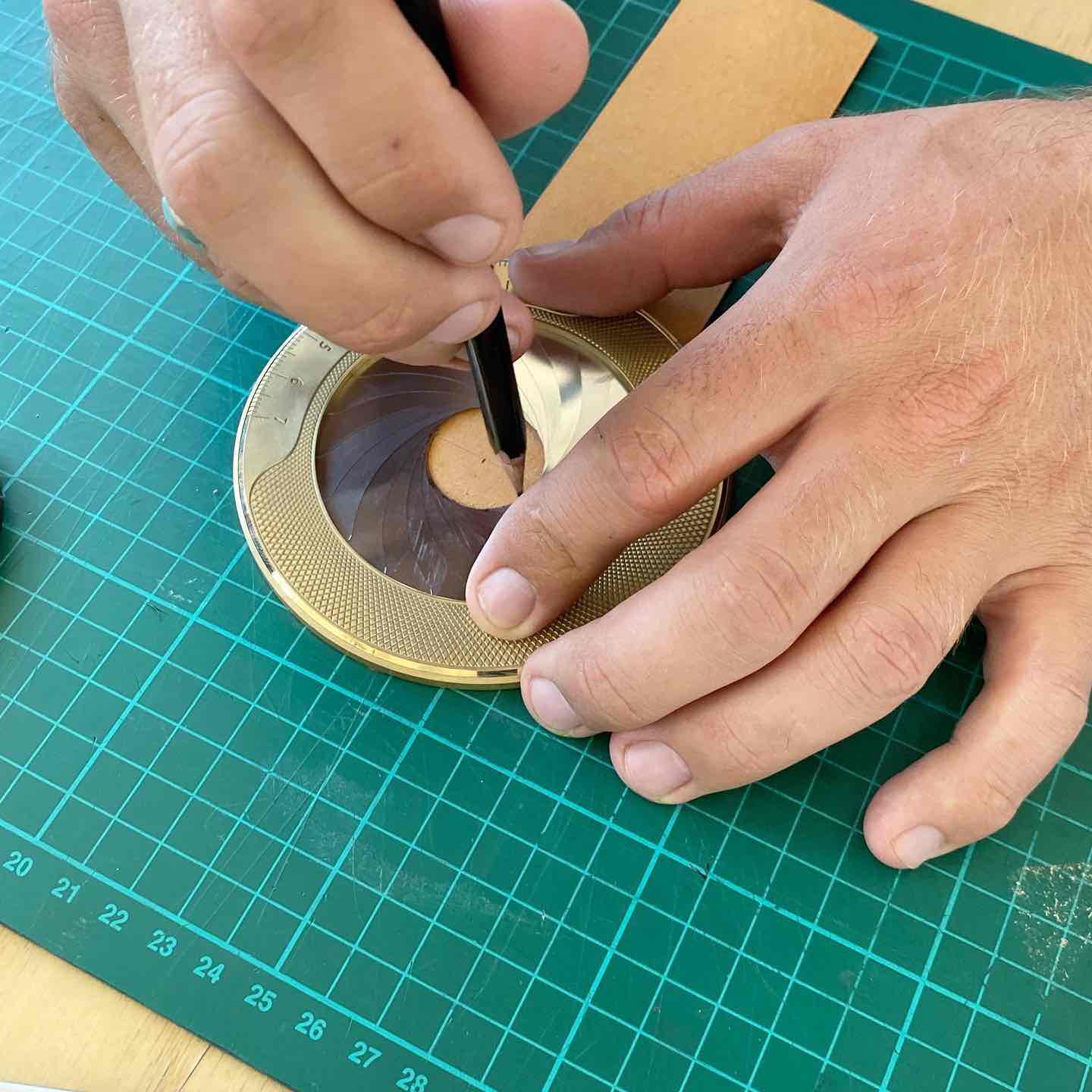 Get the superbly well-made Iris drawing compass for $128 at Makers Cabinet.