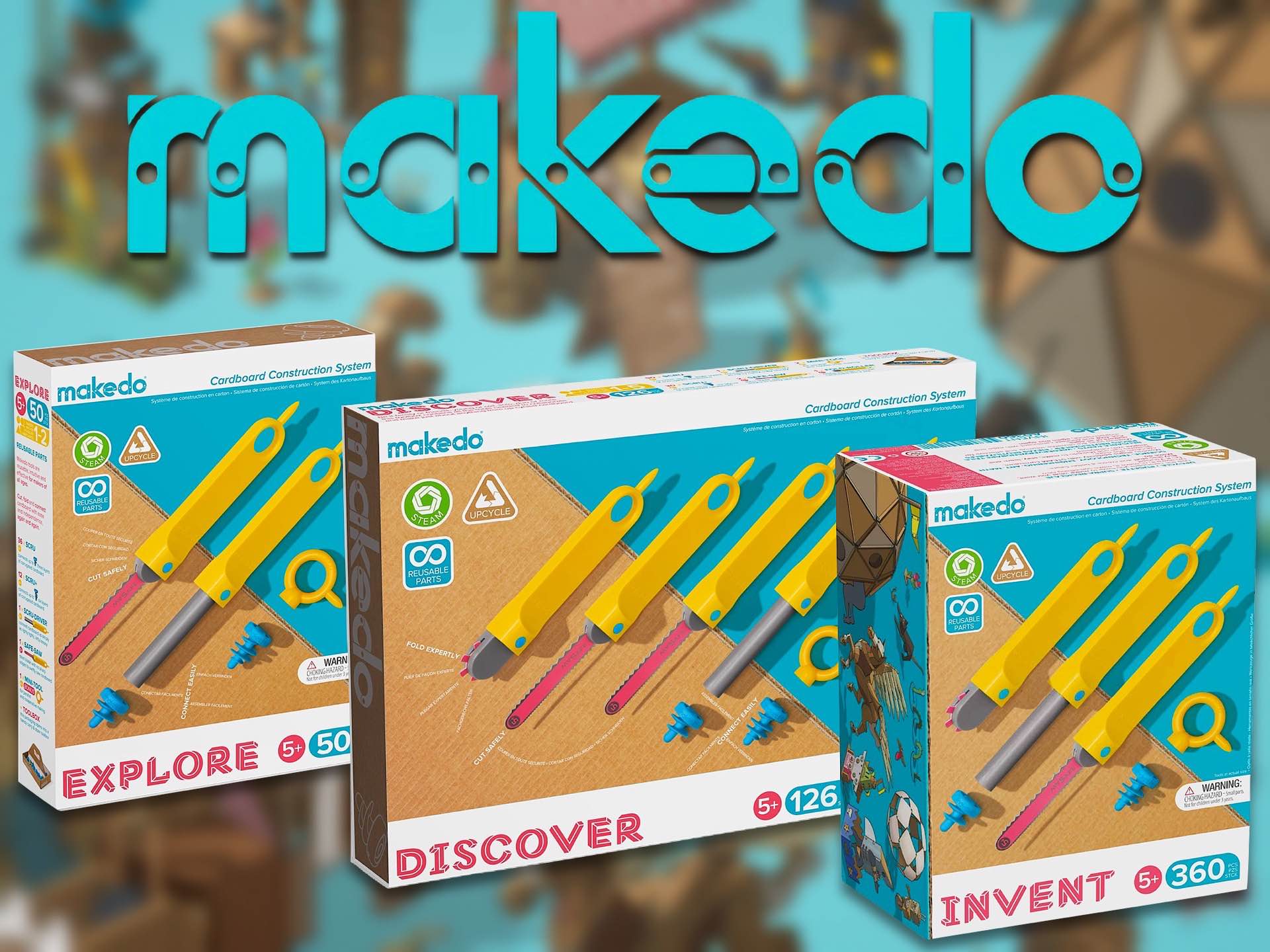 "Makedo" Cardboard Construction Tool Kits
Cardboard is one of those materials that kids always love playing and building with. Anytime we have extra boxes or whatever laying around, my son will call dibs on it for some idea he has, and I love that.
If that feels familiar to you, I bet you'll dig these cardboard construction kits from Makedo. They're comprised of specially made tools and "SCRUs" that you use to safely cut, fold, and connect pieces of cardboard to create all kinds of fantastic stuff. The only limit is your imagination.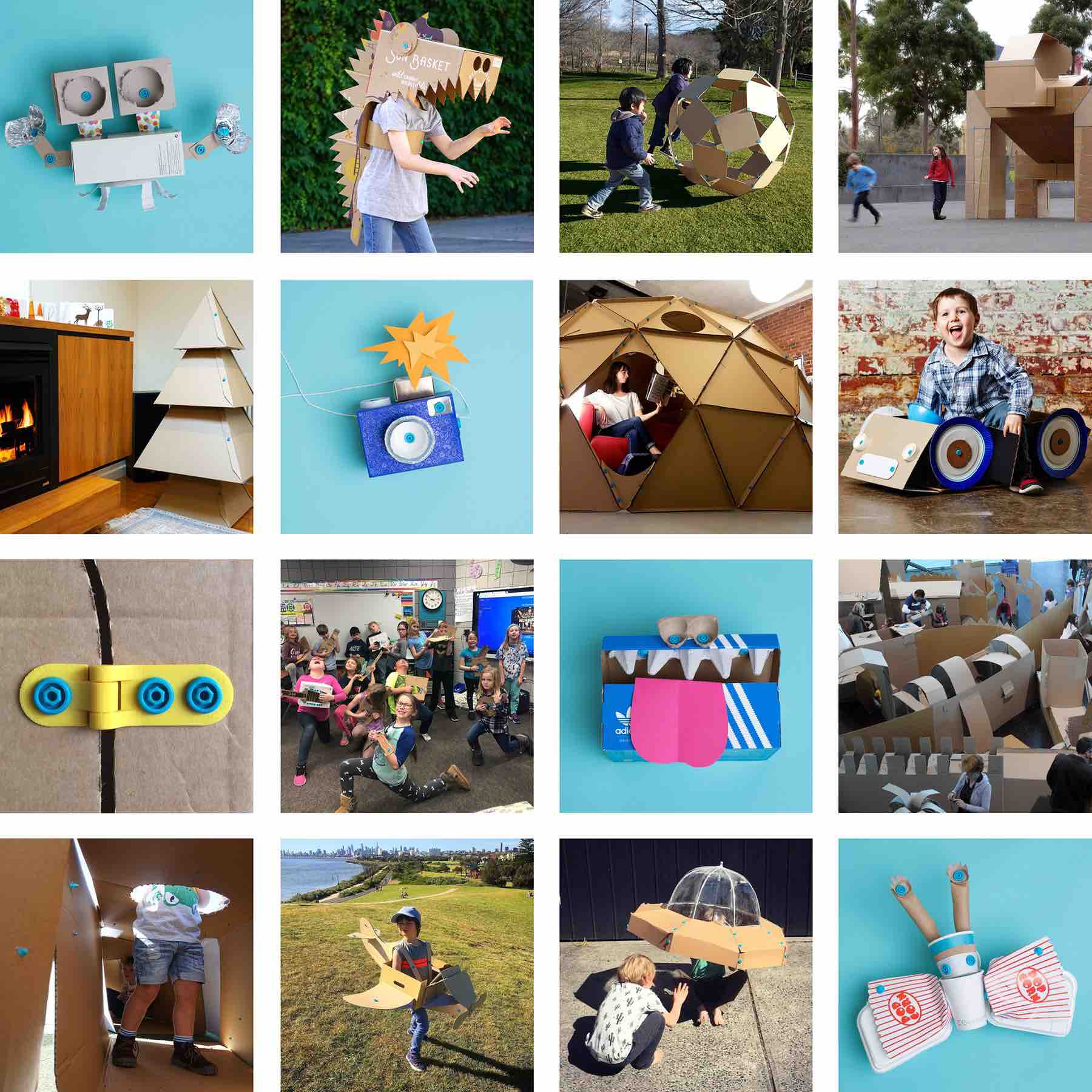 A huge benefit of Makedo is that it upcycles and re-purposes cardboard that would otherwise be discarded! This is great for the environment but it's also great for encouraging kids to be creative. There is a lot going for cardboard as a material for making. Recycled cardboard is free and readily available. It also has many nifty building qualities. It's pliable enough to manipulate while giving form to be folded, sawed, punched and held together with Makedo tools and scrus.

Part of the magic of Makedo is transforming an everyday piece of recycled cardboard into whatever can be imagined! Make something useful, give it a new purpose or create something to use for play. Browse or search on our Inspiration HUB for ideas like a foosball table, a city or a candy dispenser, all made from cardboard! Kids can make trains to ride in, unicorn or animal costumes to wear, diggers or bulldozers to use on an imaginary construction site or spaces to inhabit when they feel like a break.

Remember, you can un-make, re-make, or make something new and unique. A cardboard truck can later be transformed into a cardboard robot costume … you get the idea! There are so many brilliant cardboard constructions that no one has come up with yet so we would love to see what you and your kids build.
Everything about this entire idea is so cool. They have a few main kits to choose from:
"Explore" ($20) — 50 pieces (does not include folding tool)
"Discover" ($40) — 126 pieces (one of each tool and a bunch of SCRUs)
"Invent" ($150) — 360 pieces (including 14 saws, 7 fold-rollers, and 7 SCRU-drivers)
You can find Makedo kits on Amazon if you have some credit to spend, but they do tend to be higher priced there, and you won't necessarily see every single kit and accessory like the official site has.