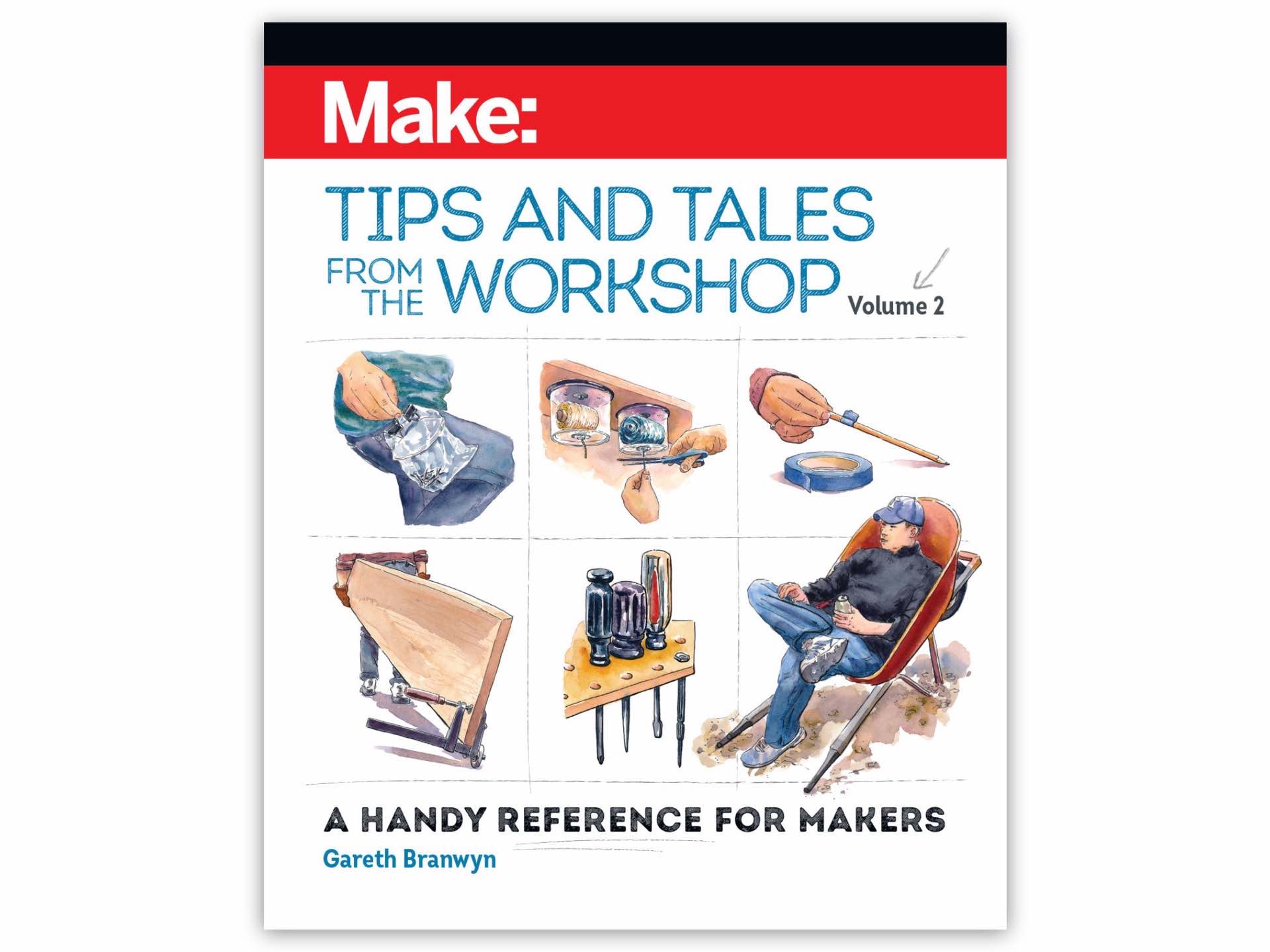 'Make: Tips and Tales from the Workshop, Volume 2' by Gareth Branwyn
Gareth Branwyn — who you may know from publications like Boing Boing, the Adafruit blog, and most relevantly, Make: magazine — has released a follow-up volume to his 2018 book, Make: Tips and Tales from the Workshop.
Like the first edition, Tips and Tales from the Workshop, Volume 2 is an indispensable benchtop reference that collects hundreds of Make: magazine's best workshop practices, shortcuts/workarounds, tips and tricks, and other pearls of shop wisdom that will help you work smarter, easier, and more efficiently.
From the book description:
Inside you'll find ALL NEW tips for measuring and cutting, gluing and fastening, clamping and joining, drilling, shop organizing, maintenance and repair, and more. The topics covered run the gamut from traditional shopcraft to electronics and soldering. You'll also encounter even more fascinating tales from experienced makers whose personal stories illuminate their favorite tools and best discoveries. 

Illustrated in full color with photos, drawings, and comic strips [by Richard Sheppard], Tips and Tales from the Workshop Volume 2 will continue to entertain and enlighten while inspiring you.
If you fancy yourself a maker of any kind, buy the paperback edition of this book ($30) and be ready to bookmark all those "why didn't I think of that?" things you're going to pick up from it.