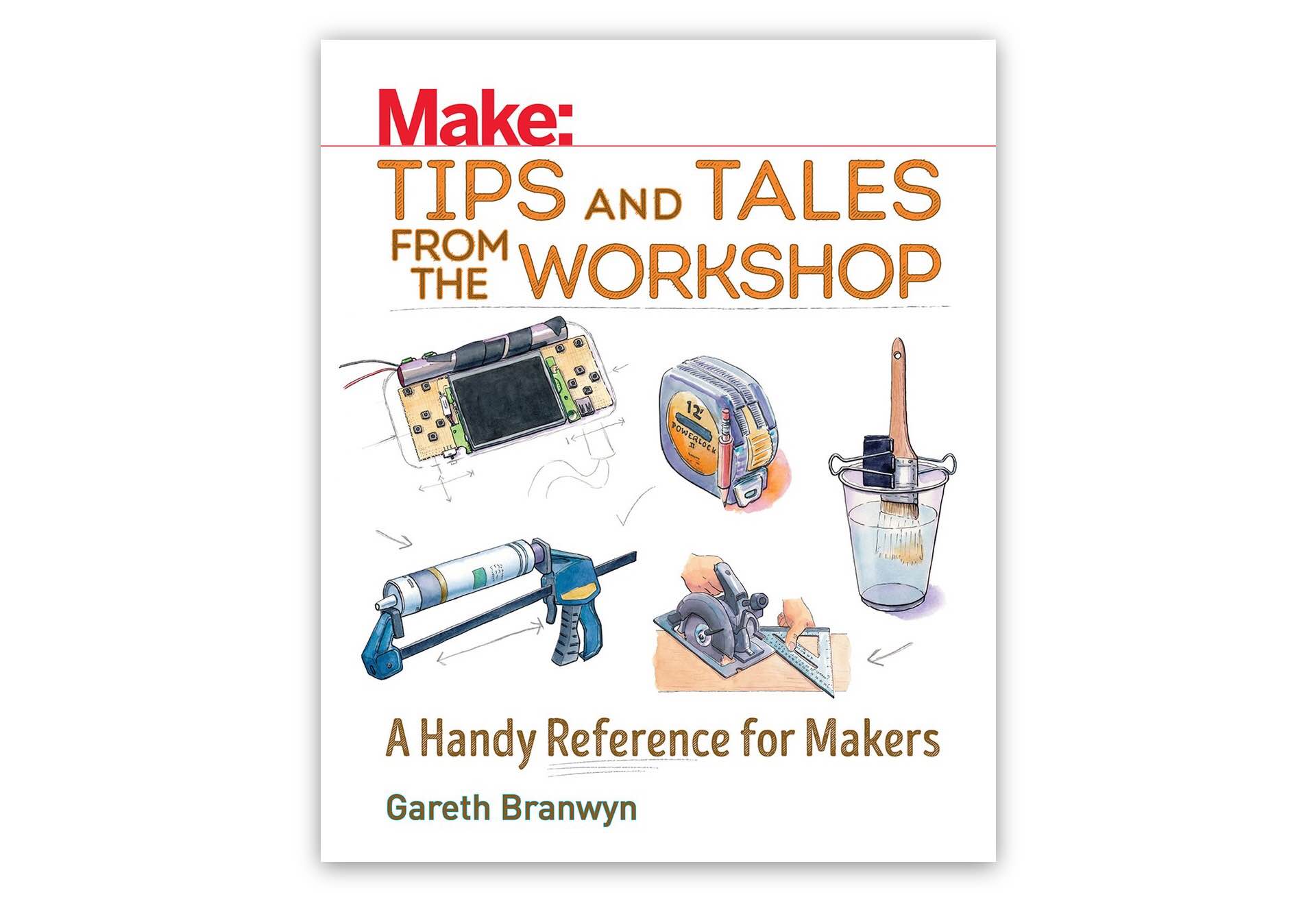 'Make: Tips and Tales from the Workshop' by Gareth Branwyn
Gareth Branwyn is mostly known around these parts for managing the weekly "Tips" column over at the Make: website, which he uses to gather the best workshop and maker tips he finds online each week.
A month ago, he came out with a book called Make: Tips and Tales from the Workshop, which acts a compendium of those sorts of things:
This benchtop reference collects hundreds of ingenious and indispensable shop tips and pearls of wisdom collected by the editors of Make: and some of the most talented and prolific makers who've contributed to the magazine and Maker Faire over the past decade.

Inside you'll find tips for measuring and cutting, gluing and fastening, clamping and joining, drilling, shop organizing, maintenance and repair, and more. The topics covered run the gamut from traditional shopcraft to electronics and soldering. You'll also encounter fascinating tales from experienced makers whose personal stories illuminate their favorite tools and best discoveries. Illustrated in full color with photos, drawings, and comic strips, Tips and Tales from the Workshop will entertain and enlighten while inspiring you.

Get ready to smack your head and ask yourself, "Why didn't I think of that?"
The book covers tips and tricks for a wide range of maker-related topics:
Planning and organizing
Measuring, cutting, and drilling
Molding and casting
Sanding and finishing
Digital fabrication
Electronics
…and the list goes on.
Also featured throughout the book are beautifully hand-drawn watercolor illustrations by Richard Sheppard.
Get the book in these formats: