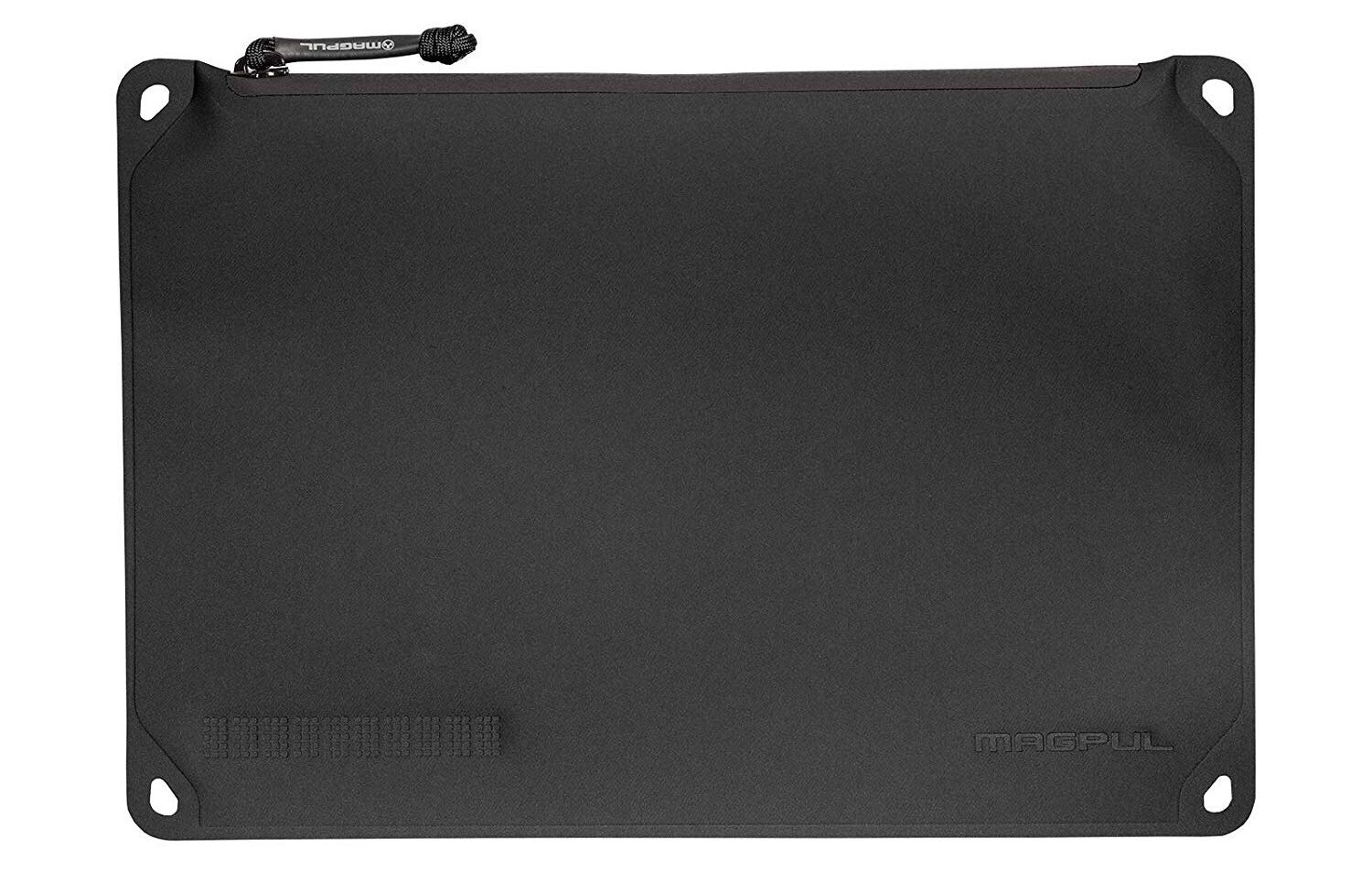 Magpul DAKA Storage Pouch
Magpul's DAKA Pouch is designed to keep your essentials safe and sound from the elements and more, wherever your adventures take you.
This ultra-rugged USA-made storage bag is constructed from a reinforced polymer fabric with an anti-slip texture that's been welded on all seams, and while it's not 100% waterproof — as in, don't completely submerge it — it still holds up admirably to rainy weather, mud, that sort of thing. (The YKK AquaGuard water-repellant zipper helps out in that respect.) Carabiner attachment points at all four corners allow you to securely clip the pouch onto a larger bag when you're on the go.
Their one-minute promo video shows a bunch of ways you can use it (plus a couple ways I wouldn't necessarily recommend, like…uh, crime):
Here's a pretty neat feature: Debossed into one side of the body is a dot-matrix where you can use a Sharpie or paint pen to mark the pouch as yours:
They've got four sizes to choose from, each in a handful of colors:
Small (6″ x 9″)
Medium (7″ x 12″)
Large (9″ x 13″)
XL (9.8″ x 16.2″)
Depending on size/color, the DAKA Pouch ranges from $13–$50 on Amazon.
Another of Magpul's products we like is their Field Case for iPhone.