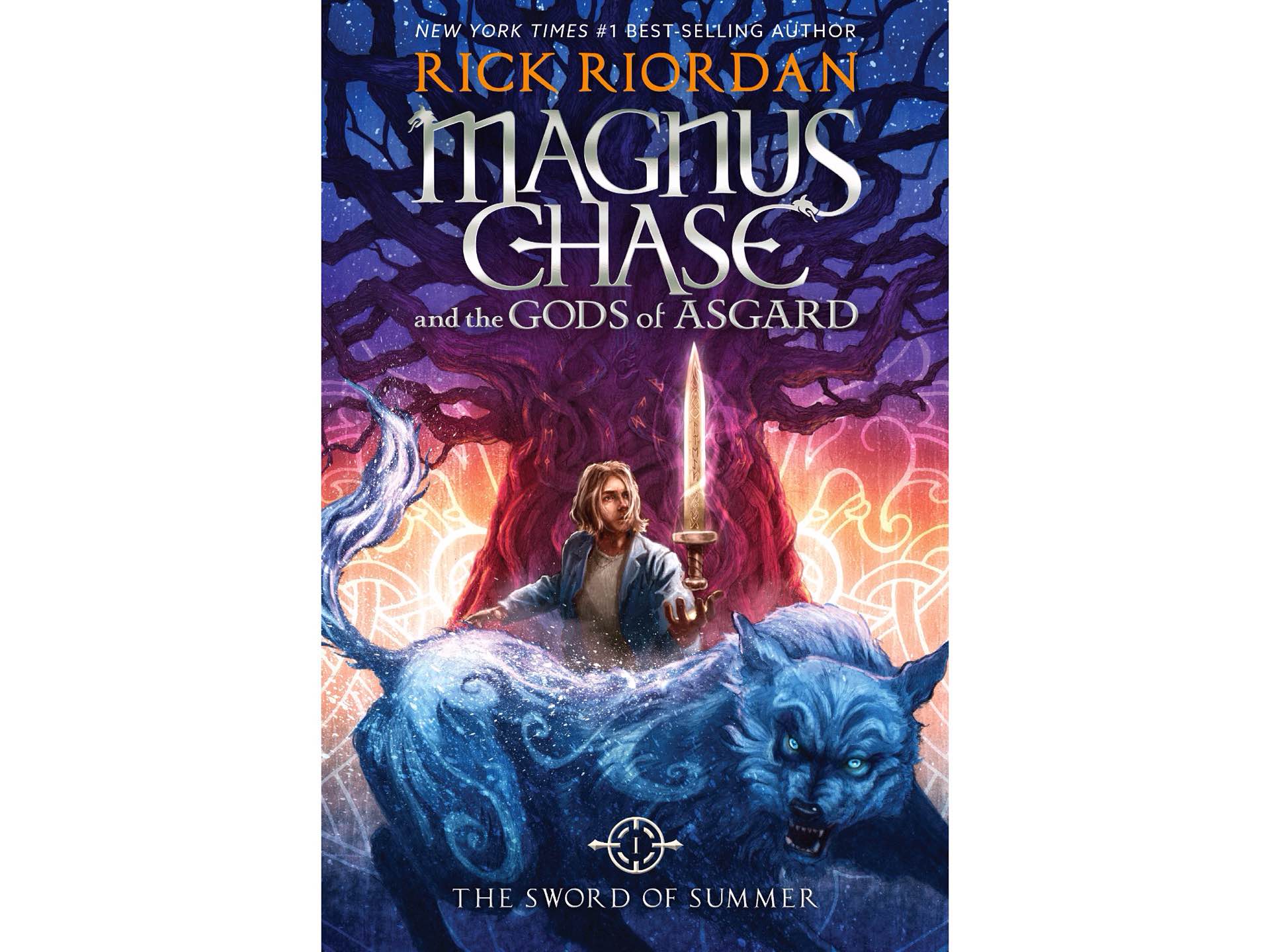 'Magnus Chase and the Gods of Asgard, Book 1: The Sword of Summer' by Rick Riordan
I'm not afraid to admit I'm a huge fan of Rick Riordan's Percy Jackson and the Olympians book series, and the follow-up series, Heroes of Olympus. I've owned every single book.
In case you're unfamiliar, the story follows a group of modern-day teens who happen to be the sons and daughters of Greek and Roman gods. They have adventures together around the world, using their respective powers to solve puzzles and fight battles along the way. As a fan of Greek mythology, I was hooked from day one.
Riordan's new book, Magnus Chase and the Gods of Asgard, Book 1: The Sword of Summer, is like that but with Norse mythology — Odin, Loki, elves, wolves, that sort of thing. Though I'm not quite as familiar with Norse mythology as I am the Greek stuff, I was no less interested in picking this book up.
As you'd expect, title character Magnus Chase is a kid who happens to be a descendant of a Norse god. His Bostonian sarcasm pervades from the very first paragraph:
Chapter 1: Good Morning! You're Going to Die

YEAH, I KNOW. You guys are going to read about how I died in agony, and you're going be like, "Wow! That sounds cool, Magnus! Can I die in agony too?"

No. Just no.

Don't go jumping off any rooftops. Don't run into the highway or set yourself on fire. It doesn't work that way. You will not end up where I ended up.

Besides, you wouldn't want to deal with my situation. Unless you've got some crazy desire to see undead warriors hacking one another to pieces, swords flying up giants' noses, and dark elves in snappy outfits, you shouldn't even think about finding the wolf-headed doors.

My name is Magnus Chase. I'm sixteen years old. This is the story of how my life went downhill after I got myself killed.
I don't want to spoil any of the story. If you're already a Percy Jackson fan, buying this one is a no-brainer anyway. Get it on Amazon in Kindle ($11) and hardcover ($12) editions.