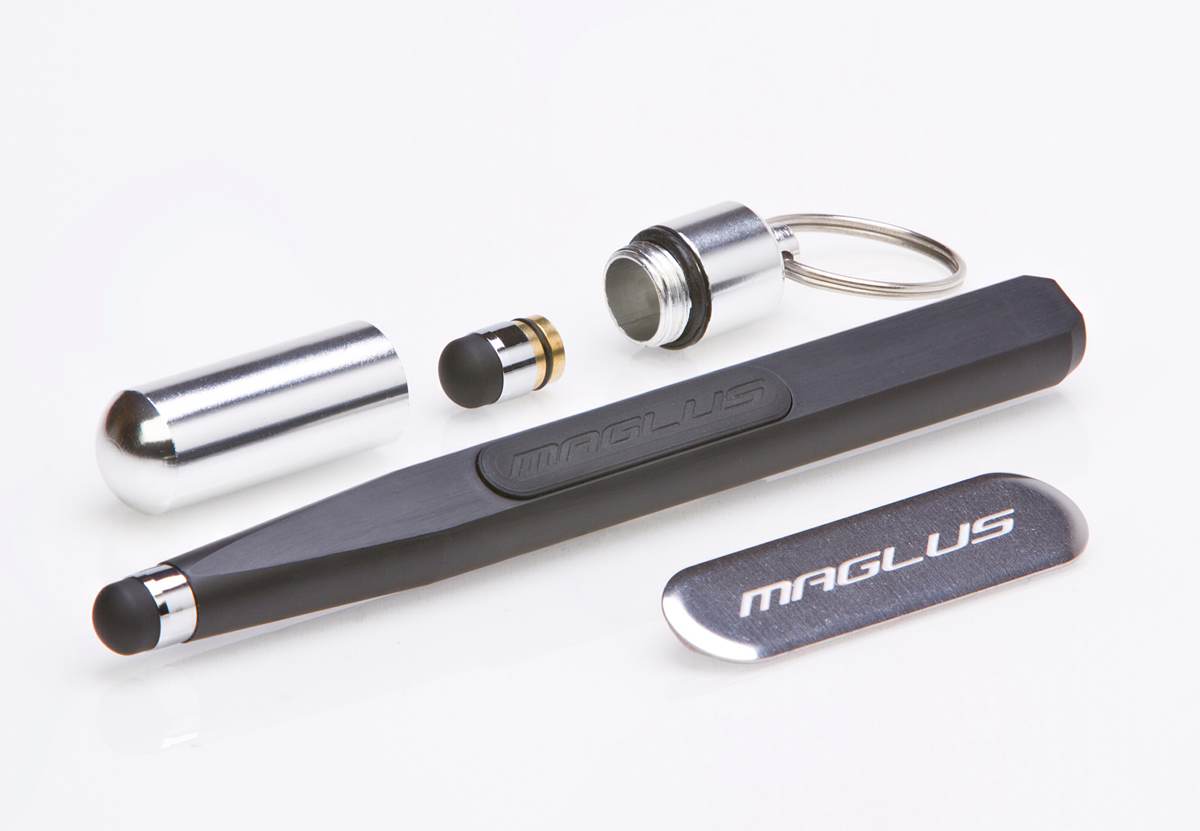 Maglus Stylus Black
The Maglus Stylus Black is a touchscreen stylus that works the same as its popular silver predecessor, but sports a sleek, anodized black finish. As before, the silicone tip is removable and replaceable, or you can easily swap it out for the reduced-friction microfiber model.
The body of the stylus features a magnetic flat side so you can attach it wherever it's convenient for you—including the surface of an iPad Smart Cover. Conveniently, they include an adhesive steel panel with each Maglus, which you could set up somewhere around your desk for easy access.
The Maglus Stylus Black is $36 on Amazon.