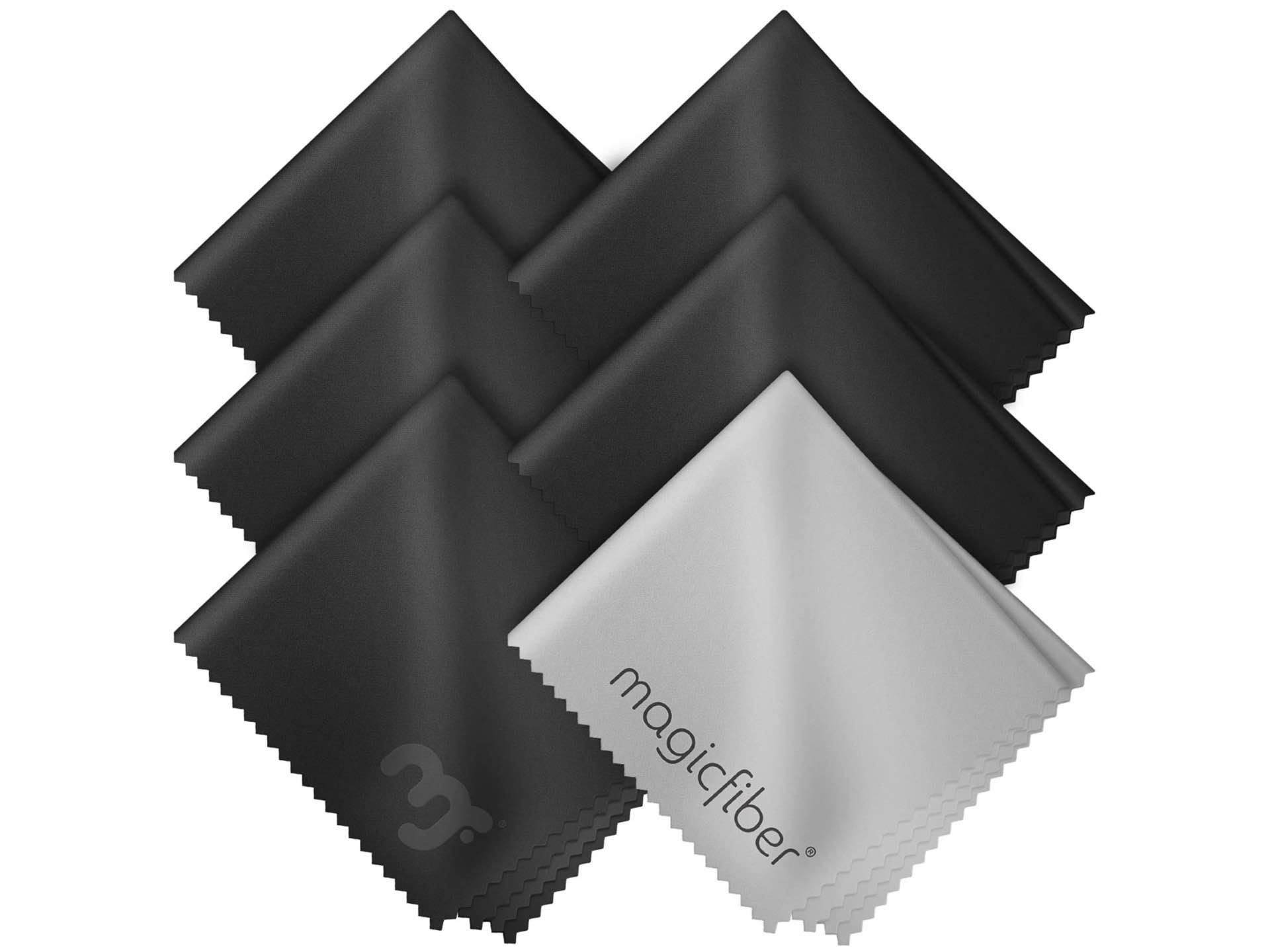 MagicFiber Microfiber Cleaning Cloths
As far as we're concerned, these little microfiber cloths live up to the "magic" in their name. When you need to clean smudges, oils, dust, or fingerprints off your device screens/eyeglasses/telescope or binocular lenses/whatever else, one of these will quickly get the job done. Stash them all over the place so you're never without one.
We recommend getting the pack of six for $9 to start with, although they have several other pack sizes as well.