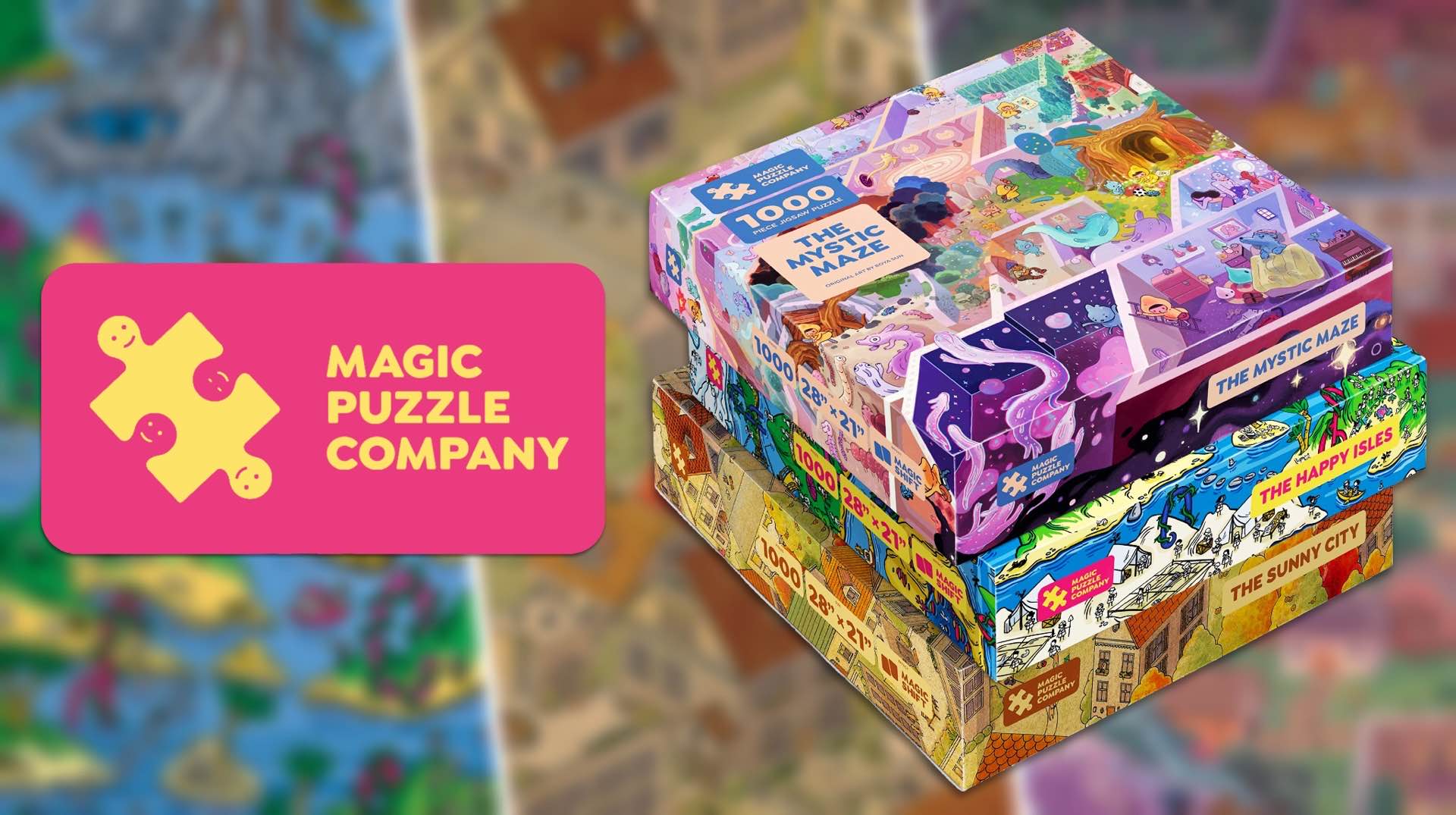 PSA: The Magic Puzzle Company's Twist-Ending Jigsaw Puzzles are Available for Purchase
Remember those Magic Puzzles I wrote about earlier this year? The ones that went on to become the highest-funded puzzles in the history of Kickstarter? ($3.4 million? Holy moly.)
Well, if you weren't able to get in on the Kickstarter project when all that craziness was happening, you'll be happy to know that you can now buy the Magic Puzzles directly! And if you missed out entirely and don't know what I'm talking about, here's what I wrote at the time:
The three 1,000-piece puzzles in this collection were respectively illustrated by indie artists Sarah Becan, Boya Sun, and Felicia Chiao.

Each one is a work of art and self-contained story in its own right, loaded with dozens of Easter eggs and tiny details that can be enjoyed even at the individual-piece level — but the real cool part comes when you complete a puzzle, revealing a ✨secret surprise✨ using techniques from optical illusions and magic.
That's right, these are jigsaw puzzles with twist endings. Definitely not something you come across every day.
Each of the three puzzles is currently $20 on Amazon:
The listing for the full trio is unavailable as of December 3rd, 2020, but if it ever comes back in stock, it'll save you $5 over buying all three separately.