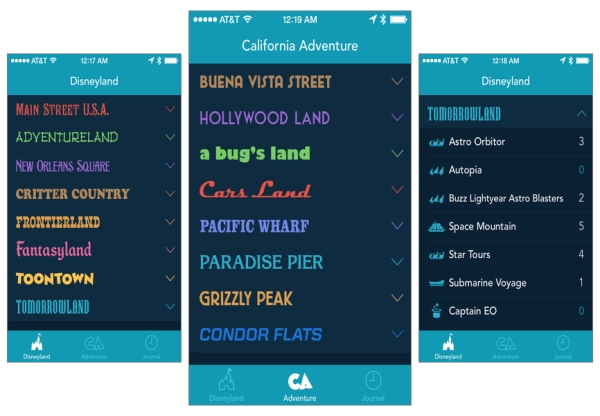 Magic Passport for iPhone
My wife and I are big fans of Disney's theme parks. We actually intend to visit Disneyland and California Adventure later this year, which will be a perfect time to try out this brand-new Magic Passport app for iPhone, designed by the awesome folks at Pacific Helm. Here's how they describe it:
"Contained inside your Magic Passport is a list of all rides, attractions, shows, and food in the parks. Use it to keep a journal of everything you've done during the day and as a checklist to make sure you haven't missed anything."
I hope they expand the app to someday include all the Walt Disney World parks, but as it stands, Magic Passport is very useful and beautiful app.