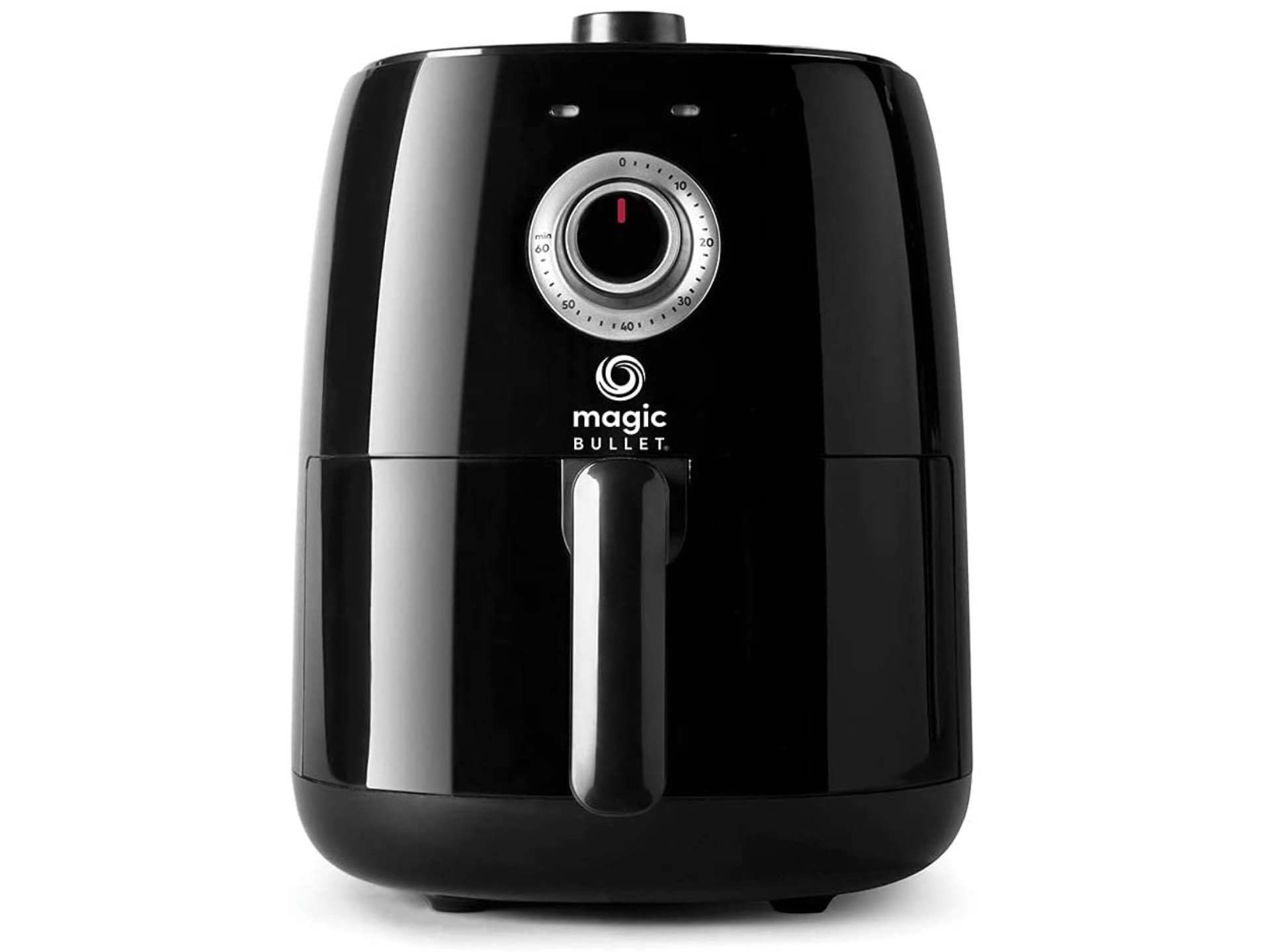 The Magic Bullet Air Fryer
Seems like every cooking appliance company's putting out an air fryer these days. Now even the Magic Bullet people have gotten in on the action.
Following in the footsteps of the personal-sized blender that made them so famous, the Magic Bullet Air Fryer is a relatively small model as these things go, though at 2.5 quarts, it's still a tad more spacious than the Instant Pot-branded Vortex Mini I recently wrote about. As such, don't expect fancy smart features here; this is one of those models where you load it up, set the time and temp on their respective dials, and wait 'til it dings at you.
That kind of simplicity is the whole idea of air fryers, IMO. I don't need an overcomplicated gizmo on my counter.
Get the Magic Bullet Air Fryer for $50 on Amazon.