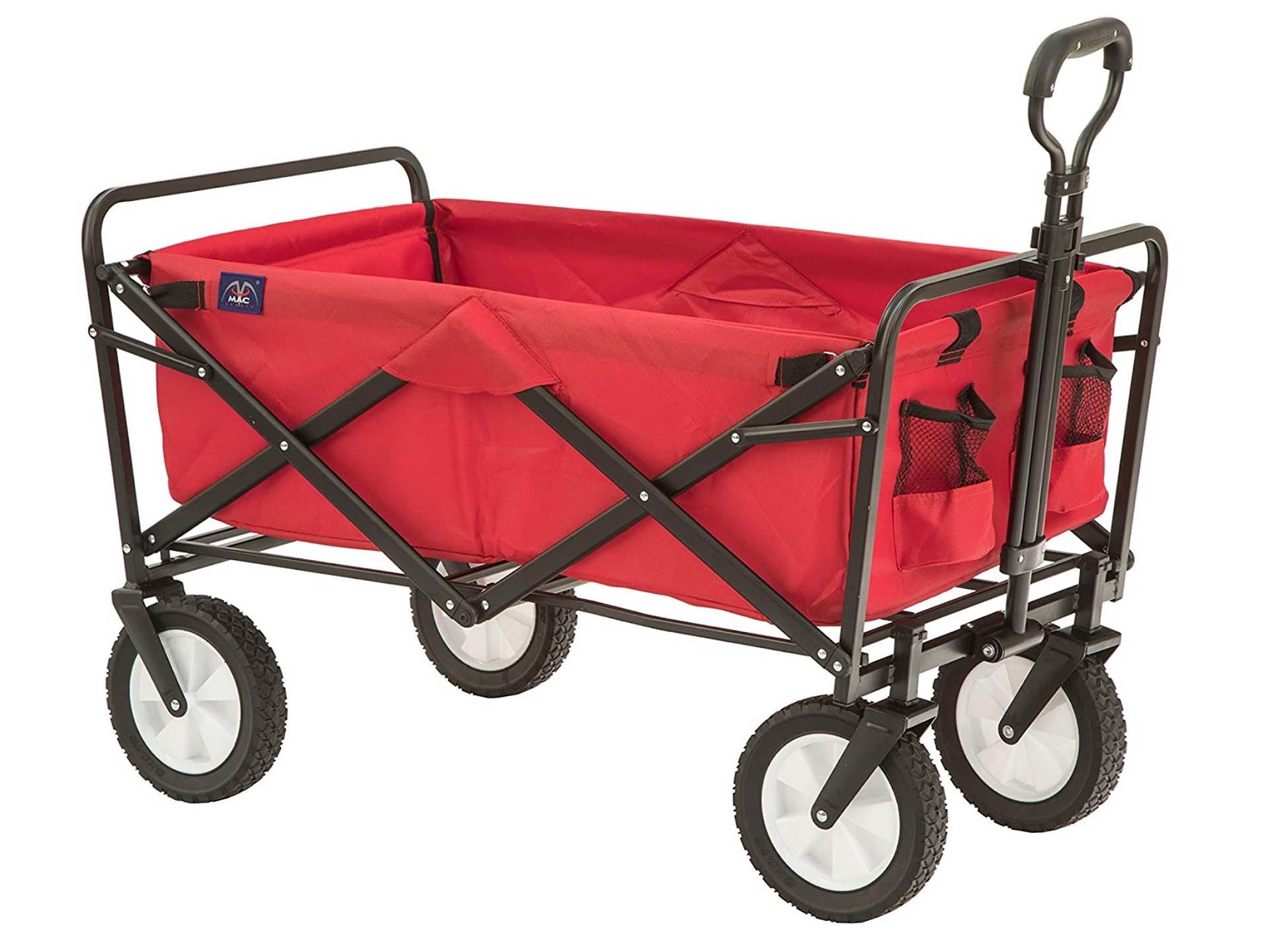 MacSports Collapsible Folding Outdoor Utility Wagon
Remember that little red wagon you had as a kid? How it made it so much easier to tote around all your most important stuff and any treasures you found along the way?
Well just because you're grown up now, doesn't mean you can't still get use out of having a wagon in your life.
A folding wagon like this is a major upgrade to that old toy one, and it comes in handy for so many things: hauling your clothes to and from the laundromat, bringing home heavy groceries from the nearby store, taking all your picnic necessities to the park, carrying a cooler and the kids' swimming/toy stuff to the beach or lake (provided the sand isn't too deep or loose for the wheels to traverse), bringing your prized recipes to the neighborhood potluck…the list goes on.
Because the frame folds down and goes into its included carry case, it's easy to pack the thing away when you're not using it, yet quite spacious when expanded. It can hold up to 150 pounds of stuff, which is way better than trying to carry it on your own. The telescoping handle makes it easy for anyone to pull, and the two mesh cupholders on the front are a nice addition.
Get this red folding wagon for $84 on Amazon. They have other colors too, but the prices do vary widely so keep an eye out.