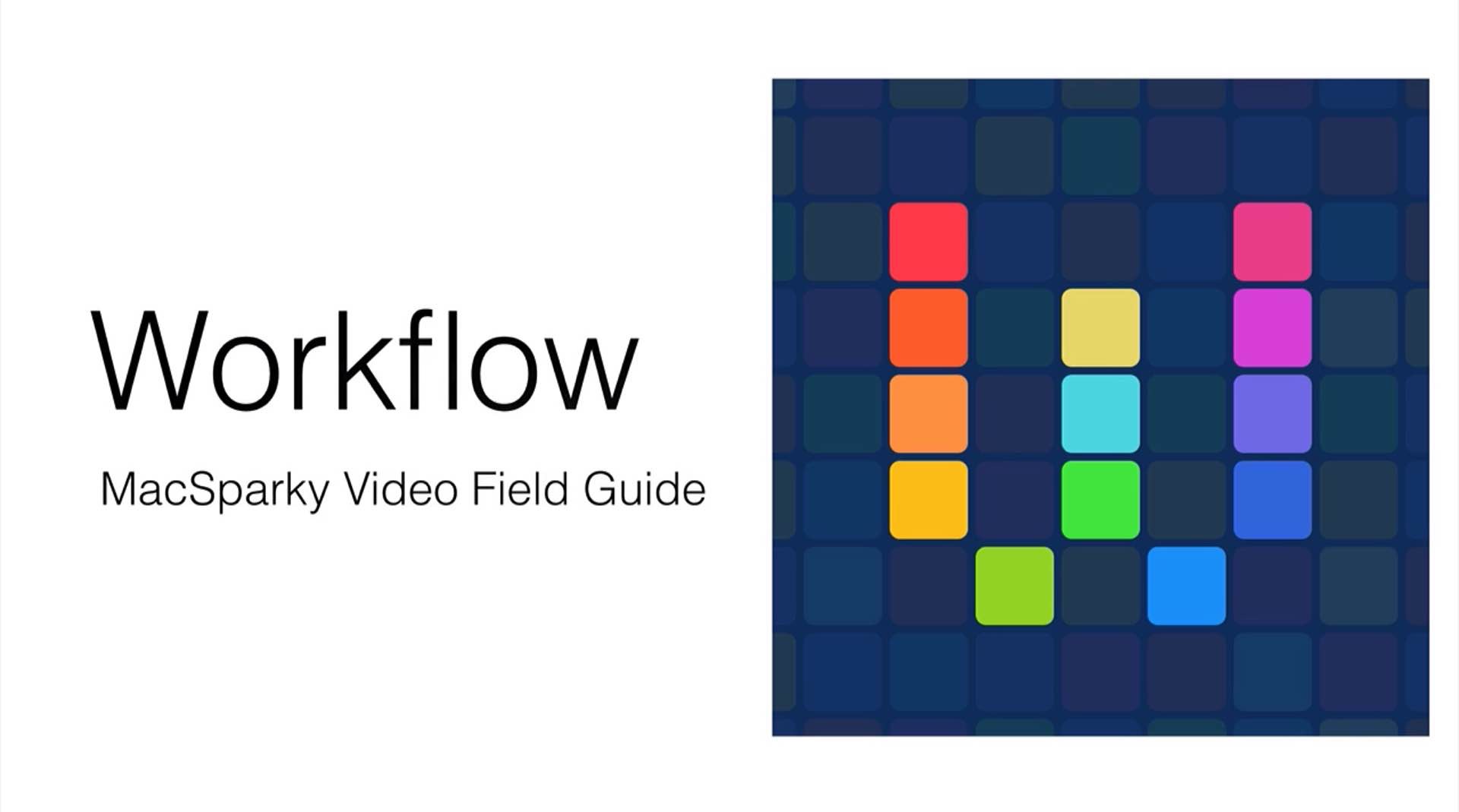 MacSparky's Workflow Video Field Guide
Workflow for iOS is one of those apps you could hear a lot about (at least, if you're like us and live and breathe apps) but not yet understand how useful it can be. Sure, okay, it lets you string actions together or whatever — what exactly does that do for me?
Our friend David Sparks (aka "MacSparky") is here to help. He just created an hour-long screencast called Workflow: The MacSparky Video Field Guide that will teach you how to become a Workflow master. Watch the 10min trailer here:
During the screencast, David shows you how to get up and running with Workflow, starting with a few simple workflows and building up from there. By the end, you'll be able to create workflows that, with a single tap, can do cool things like:
Shoot a series of photos and share them as a single animated GIF.
If you're running late for a meeting, quickly notify the other party with an estimated time of arrival (based on Apple Maps traffic/location data).
Resize and send photos.
Get walking directions to the nearest coffee shop.
Save documents, websites, and other data directly to PDF.
and much more.
Get the fully-bookmarked screencast for just $10 at MacSparky.